Created by George Frye in 1973, Frye Electronics Inc specializes in the manufacture of equipment for hearing health care professionals. Since its incorporation, the company has made its mark in the industry with its FONIX line of hearing aid analyzers and audiometers, while remaining a family-run business. George's daughter, Kristina Frye, spoke with Hearing Products Report about the company's products and offered advice to industry professionals on how to conduct proper hearing aid testing.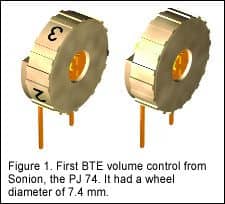 Q: How long has Frye Electronics been in the testing and fitting niche of the hearing care industry?
A: Frye Electronics built its first hearing aid analyzer in 1972 as a way to demonstrate a hearing aid designed by George Frye originally for his mother. At the hearing aid convention [where it was demonstrated], there ended up being much more interest in the hearing aid test box than in the hearing aid.
Q: How does being a family-run business set your company's products and services apart from the competition?
A: There's been a lot of consolidation in the industry, especially in the past 10 years. This has created very large companies that have, in some cases, become very impersonal. At Frye, we make it a point to answer the questions of our customers as quickly and as completely as possible. It helps that if I don't have an immediate answer, I can go to the next room and ask the engineer who designed the product. This gives us a big advantage in terms of customer service because at some companies, that engineer might be in a different time zone or even a different country. And our customers have let us know how much they appreciate this.
We also have a very low turnover rate at our company, and our employees are really part of our family with a very large percentage of them having worked with us for over 10 or even 20 years. They are just as invested in creating a quality product as we are, and Frye is successful because of all of their care and experience.
Q: For those hearing care professionals who may be new to the field, please talk about the products for which the company is best known, and what makes those products unique in the marketplace.
A: Frye Electronics designs, manufactures, and markets hearing aid analyzers and audiometers for use by hearing health professionals all over the industry and all over the world. Our equipment is used by researchers, hospitals, private clinics, universities, schools for the deaf, and hearing aid manufacturers in countries all over the world.
We don't put out a product unless we are sure of its quality, and this has built us a reputation of creating hearing aid analyzers and audiometers that produce measurements that are accurate and reliable. All of our equipment has a low repair rate and can continue to produce good test results for many years. Sometimes I think we do our jobs too well because we regularly encounter customers who are daily using equipment that is 20 years old!
Q: What are some of the most common mistakes hearing care professionals make during the testing and fitting of hearing aids?
A: Probably one of the most common errors when performing real-ear measurements [REM] is an understanding of the importance of the testing environment. Real-ear measurements are very susceptible to reflections and disturbances in the sound field. It's very important that there aren't any vertical or horizontal surfaces in front of the sound field speaker that could cause reflections in the sound field and ultimately lead to testing artifacts. The sound field leveling process that is used before testing every patient and every ear accounts for many of these reflections, but it's even better if the environment is relatively free of these surfaces.
The other issue with real-ear measurements is that it does take some amount of manual dexterity to insert a probe tube and hold it in place when you insert the hearing aid. Clinicians who use real-ear as part of their regular testing procedure develop this dexterity pretty quickly, but clinicians who use their real-ear analyzer only occasionally have more problems. These clinicians sometimes may perceive that real-ear measurements take too much time to be included as part of every fitting when REM is actually much faster and less prone to error than more subjective measurements.
Q: What is your advice to correct those mistakes?
A: Real-ear and coupler measurements are most effective when they are used regularly as part of every fitting. Real-ear measurements are a way of verifying the frequency response of the hearing aid after it has been adjusted for the patient. The hearing aid fitting software is only an estimation of the response inside the ear. The only way to know for sure is to perform a REM.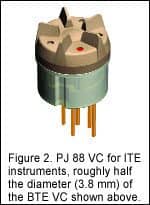 After the hearing aid fitting is completed, we highly recommend that the clinician perform a quick series of coupler measurements at increasing input levels. We have this automatic testing capability as part of the FONIX NOAH Module and also as a built-in feature in the FONIX 7000. This quick test creates a great baseline for the hearing aid. Then, if the patient comes back into the clinic no longer satisfied with the hearing aid, the clinician can perform another coupler test sequence to see what has changed. This test can be done in seconds and can save a lot of troubleshooting time.
Q: Your company also offers training for individuals who use your products, right?
A: Our distributors are trained in the operation of our equipment, and many provide training when they sell the equipment. We also have a number of technical experts who are available for training. These experts are typically hearing health professionals who have been in the industry and used our equipment for a number of years. Many of them are even university professors. These experts are great because not only do they know how to operate the equipment, but they also are able to give good advice on how to use the equipment effectively in hearing aid fittings.
Q: This year, Frye Electronics released improvements to its FONIX 7000 hearing aid analyzer. What did those improvements include?
A: We've had two major software releases on the FONIX 7000 Hearing Aid Test System this year. The first release added features that will help in diagnosing problems with the hearing aid and in determining its characteristics. We added three new coupler measurement screens: the Battery Current Screen, the Input/Output Screen, and the Attack and Release Screen. The Battery Current Screen gives an estimate of the battery life of the hearing aid, and it shows the user how the battery current varies when exposed to signals of different amplitude and frequency. The I/O Screen allows the user to measure the compression characteristics of the hearing aid at any frequency, so the user can verify that the hearing aid's channel settings are working. The Attack and Release Screen offers a graphical representation of attack and release measurements. You can zoom in on the test results to get more detailed information. This is especially great for researchers.
The second major software release on the FONIX 7000 added lots of real-ear capabilities. We added an unusually complete version of the NAL-NL1 fitting formula. This fitting formula is widely used throughout the industry. It has many different adjustments for features such as channels, compression threshold, output limiting, transducer type, and client age. In the original version of NAL-NL1, there was a bug that caused the target to omit some frequencies. When we implemented it on the FONIX FP35 portable hearing aid analyzer, we discovered this bug and got permission from NAL to fix it. So the NAL-NL1 implementation available on the FONIX FP35 and the FONIX 7000 real-ear equipment doesn't have this problem.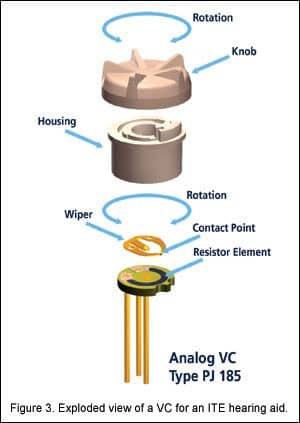 We also added the new Real-ear Visible Speech test screen. Visible Speech is used during live speech measurements. During a Visible Speech measurement, we show the ongoing real-time measurement that changes constantly as the live speech signal varies. Since measurements are taken every 10 ms, you can really see all of the high-frequency consonant sounds that are a very important component of speech. We also show the long-term average of the signal, so you can see the average response of the hearing aid to the speech signal over time, and we keep track of the maximum and minimum response of the hearing over the time of the test. Together, this gives you a great picture of the hearing aid's response to a live speech signal.
Q: You also released the FONIX NOAH module. What does that software offer to users?
A: The FONIX NOAH Module is a software product that runs inside NOAH 3 and allows the user to control many functions of the analyzer from their computer screen. This is great for "computer" people who prefer using a mouse to the buttons on the front panel of the analyzer. When the module is opened, the latest NOAH audiogram is automatically imported, and either NAL-NL1 or DSL i/o targets are displayed on the screen. The user can set the source type and amplitude for up to five different aided measurements. There's even an auto feature that will measure all the curves in sequence without user intervention. We have gotten many compliments on how intuitive the user interface is and how easy it makes performing real-ear measurements. Many people use their hearing aid analyzer exclusively through the NOAH module.
We also have an audiometer module. Like the hearing aid analyzer module, it can be used to operate most of the functions of the audiometer from the computer. For users who prefer the controls on the front panels of the audiometer, there's a "listen" mode that monitors all the knobs and buttons on the audiometer. Every time the stimulus button is pushed, the audiogram on the NOAH module is automatically updated so that at the end of the test, the audiogram doesn't have to be manually entered into the computer. This saves time and [decreases] entry errors.
Q: How does your company go about identifying—and ultimately meeting—the testing and fitting needs in the industry?
A: Since hearing aid technology is advancing all the time, it's really important that we pay attention to these advancements and come out with ways to test them. We are in constant contact with our technical experts and ask for their opinions on how we should implement new features. We also get lots of ideas from our constant communications with our customers. Unlike audiometric measurements, real-ear technology must constantly advance as hearing aid technology advances, so we always have to be on the lookout for new features and testing techniques.
Q: What can the industry expect from Frye Electronics in the coming year?
A: This is a very exciting time for our company. We expect to be releasing some new products next year. I can't talk about all of them, but I can say that they will include hardware updates for the FONIX 7000 that will add a lot of testing capabilities. And with all of the positive feedback we've gotten on the FONIX NOAH Module, we are working hard to further improve it. At the moment, we're working on a Technician's Module. It's actually being developed for use by the Veterans Administration, but they are allowing us to make it available to the general public when it's released. This NOAH module will allow the clinician to perform ANSI measurements and other coupler measurements that will help diagnose problems with the hearing aid.
Kristina Frye, BA, heads the technical support department at Frye Electronics Inc, Tigard, Ore. She can be reached at (800) 547-8209 or [email protected]