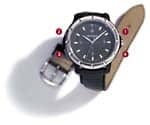 Starkey Laboratories Founder and CEO Bill Austin and wife Tani Austin, secretary/treasurer of the Starkey Foundation, hosted the event.
The Starkey Hearing Foundation held its annual "So the World May Hear" Awards Gala on August 22 in St. Paul, Minn, raising a Foundation record $4.5 million to bring hearing care to less fortunate individuals around the world. The "Starkey Hearing Foundation Gala" has been built, year by year, during the last two decades by Starkey Laboratories Founder and CEO William (Bill) Austin and his staff into what has evolved within the last five years into a star-studded, bona-fide "event" on the Twin Cities' yearly social calendar—complete with regular local coverage by FOX9 and Star-Tribune gossip columnist "C.J."
Most important, however, is the event's fundraising for the Starkey Foundations' charity efforts. Since 1973, the Starkey Hearing Foundation has been giving the gift of hearing to the world's underprivileged—especially children—through its internationally recognized mission trips and its domestic program, Hear Now. Since 2000, the Foundation has dispensed—primarily through missions and special programs involving hearing instrument specialists, audiologists, ENTs, and Starkey Group employees worldwide—over 127,000 hearing aids, including over 59,000 in the US, 23,100 in Mexico, 10,900 in Europe and the Middle East, 10,800 in South America, 9000 in Asia, and 5300 in Africa. And the Foundation's work keeps expanding. "Together, we have realized more of my dreams for the Foundation than I ever thought possible," says Austin. "…[The children] are the reason I go to work every day."

Singer Michael Bolton sang a special song about the value of hearing written by songwriter Paul Williams who was also in attendance.
The Starkey Hearing Gala helps collect donations for the Foundation through ticket proceeds and private contributions, an impressive silent auction (eg, prints from famous painters, signed Beatles, Bob Dylan, and Eric Clapton memorabilia, and an American flag signed by Winston Churchill and FDR), as well as a live auction in which people bid to sponsor worldwide missions (auction winners get to accompany the missions). The Foundation's work is also supported year-long by generous contributions from dispensing offices across the US and Canada.

Garth Brooks and Trisha Yearwood sign autographs for charity before the event.
This year's "So the World May Hear" evening included performances by Trisha Yearwood, Michael Bolton (with songwriter Paul Williams), Kelly Price, and Donny Osmond. Dozens of other celebrities were also present, including Loraine Bracco (better known as Tony Soprano's psychologist), Sen Norm Coleman, Robert Culp, Lou Ferrigno (the original "Incredible Hulk"), Sen John Glenn, Marlee Matlin, Leslie Nielsen, Mickey Rooney, Marianne Ross (from "Happy Days"), and many others. Last year's event included performances from Elton John and a speech by Sharon Osbourne.
Pulling People Together
Master of Ceremonies Norm Crosby kicked off the event on a light note with a number of jokes, then the Gala turned to recognizing individuals for their significant humanitarian contributions. This year's honorees included Olive Osmond's Children's Miracle Network, the Richard Schulze Family Foundation, Garth Brooks' Teammates for Kids Foundation, and the Wayne Gretzky Foundation.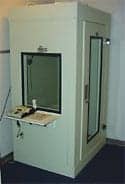 Singer and stage actor Donny Osmond performed a number of songs and honored his mother's memory, as well as talked about her legacy relative to their family and the Children's Miracle Network.
One of the highlights of the evening included performances by Donny Osmond who charmed the audience with funny accounts of his childhood and his relationship with sister Marie, a humorous introduction to his song Puppy Love, an obligatory "Where's Tito?" reference, and a touching song about his mother, Olive, who helped establish the Children's Miracle Network. He also noted that the timing of the event was special to him in that he was awaiting imminent news of the birth of his first grandchild that night. He then brought on stage many of his family members, including his father, George, and his two elder brothers, Virl and Tom, who have profound hearing loss.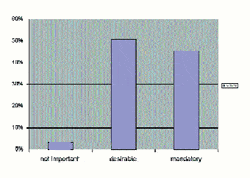 Richard Schulze, founder and CEO of Best Buy, was honored for the charitable contributions of his family's foundation.
Richard Schulze, founder and CEO of Best Buy, the nation's largest retailer of electronics goods, was honored for his charitable work and contributions, which has included heading several Minnesota-based charities and a $50 million donation to the University of St. Thomas in Minnesota (the largest-ever single contribution for a Minnesota college or university). Schulze told of his own hearing loss and how he has come to appreciate the "world of hearing" through his hearing aids. He joked that passing the time while waiting for his daughter to arrive for dinner meetings is much more pleasurable now that he can eavesdrop on the the conversations at tables around him.
Although Wayne Gretzky, who earlier that week had been named the new head coach of the National Hockey League's Phoenix Coyotes, was unable to attend the event, Hockey Hall of Famer Gordy Howe accepted the award on behalf of the Wayne Gretzky Foundation. Gretzky, known to fans as "The Great One" and widely acknowledged as hockey's counterpart to Babe Ruth, has dedicated much of his time and funds to less fortunate youth, providing them with the opportunity to experience the sport of hockey.
Garth Brooks, who attended the event with his fiancée, fellow country-singer Trisha Yearwood, was honored for his Garth Brooks' Teammates for Kids Foundation, which solicits contributions from athletes in all sports and then triples their donations. With an emphasis on health, education, and inner-city services for children, his Foundation provides 100% of the donations to the kids, according to Baseball Hall of Famer Paul Molitor who made the award presentation. Brooks in accepting his award couldn't help exclaiming to great laughter, "Damn Donny Osmond is all I have to say! How can you look [young] like that when you're a grandfather!" Brooks later showed his appreciation for the award by bidding $250,000 during the live auction to fund a Starkey Foundation mission to Africa.
Yearwood had been on an international mission earlier in the year and the work done there made an obvious impression on her at an emotional level. In fact, she expressed interest in going on another mission soon. "Especially in the entertainment industry," says Yearwood, "because you have to focus on yourself and your career every day, it's really important to do things that remind you that it's not just about you; things that really take you back to reality."
Loraine Bracco, who plays Tony Soprano's psychologist on the hit HBO series The Soprano's, was more blunt in her assessment: "We're here to make money to help people, and that's a great thing."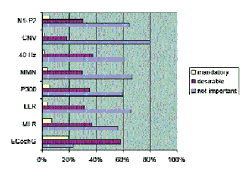 Starkey Foundation 2004 Poster Child Matthew Holmstrom sang a beautiful rendition of Amazing Grace while Bolton and Williams look on.
The Gala awards were interspersed with a short presentation by actress Marlee Matlin who revisited her appearance with Bill Austin on the show Extreme Makeover Home Edition, songs by Michael Bolton, Yearwood, Kelly Price, and a special presentation by Starkey President Jerry Ruzicka who also presided with Austin over the charity auction. Other highlights of the night included a beautiful rendition of Amazing Grace by Starkey 2004 Poster Child Matthew Holmstrom, and appearances by other Starkey Foundation beneficiaries, including soccer player Austra Bloms and tennis player Brad Minns. In a touching show of gratitude, Minns presented Austin with his gold medal from the World Games for the Deaf.
"It's an honor to share this annual awards Gala with so many like-minded individuals who want nothing more than to make the world a better place," says Austin. "My heartfelt thanks go to each person for their support."
To learn more about the Starkey Hearing Foundation, visit www.sotheworldmayhear.org.
Acknowledgements
The editor thanks Jason Hombach of Starkey Laboratories and Patty Gibbs for their assistance with, and for the photos used in, this article.