Western Australia's Ear Science Institute Australia (ESIA) announced that one of Australia's "greatest ever cricket players" and current Australian cricket coach, Justin Langer, will be going "all out" in 2021, lending his public profile to ESIA as its new Ambassador.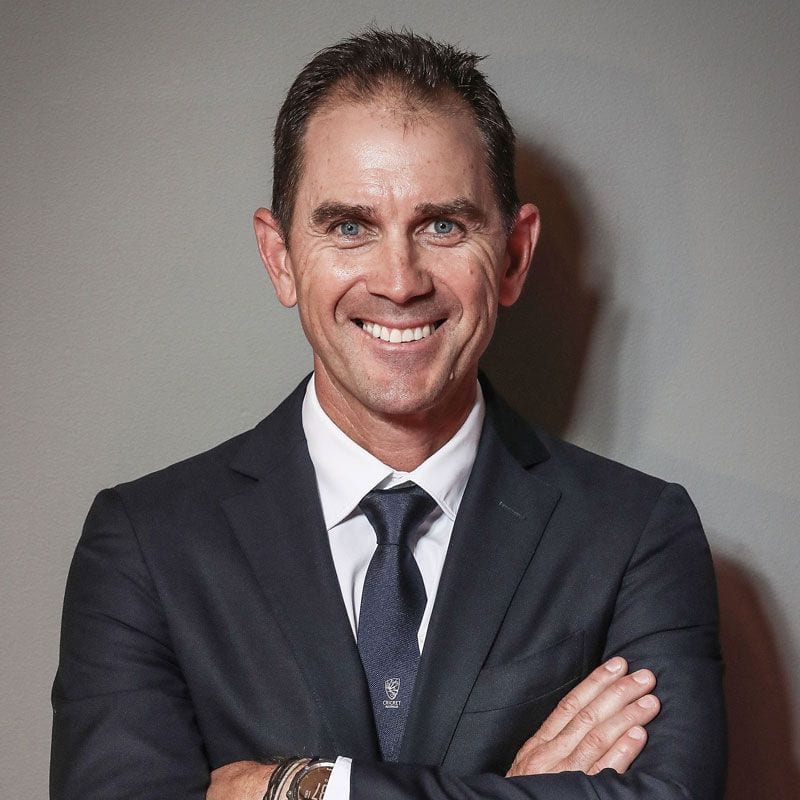 The 50-year-old Langer said he is looking forward to working with ESIA—which powers Lions Hearing Clinics throughout Western Australia—given his own personal experiences with hearing issues. His main objective will be to encourage everyone to get their hearing checked and to strive for early intervention when it comes to hearing related issues, similar to his own, according to ESIA.
Justin said, "Having taken on the role of Head Coach of the Australian Cricket Team in 2018 I have experienced different personal and professional challenges over the last few years. Some of those have included flare-ups in existing hearing and ear-related issues like tinnitus, vertigo, and vestibular migraines.
Related article: Ear Science Institute Australia Announces Clinical Trial to Study Connection Between Hearing Aids, Dementia
"These issues have had a natural impact on my physical and mental well-being. I know firsthand the difficulties related with hearing loss and vestibular imbalance and the importance of addressing ear and hearing issues early."
Hearing loss is also present in Justin's family with his father Colin completely deaf in one ear. An MRI 25 years ago found a tumor which was removed during an 8-hour operation. That operation to remove an acoustic neuroma left him with complete hearing loss in his right ear.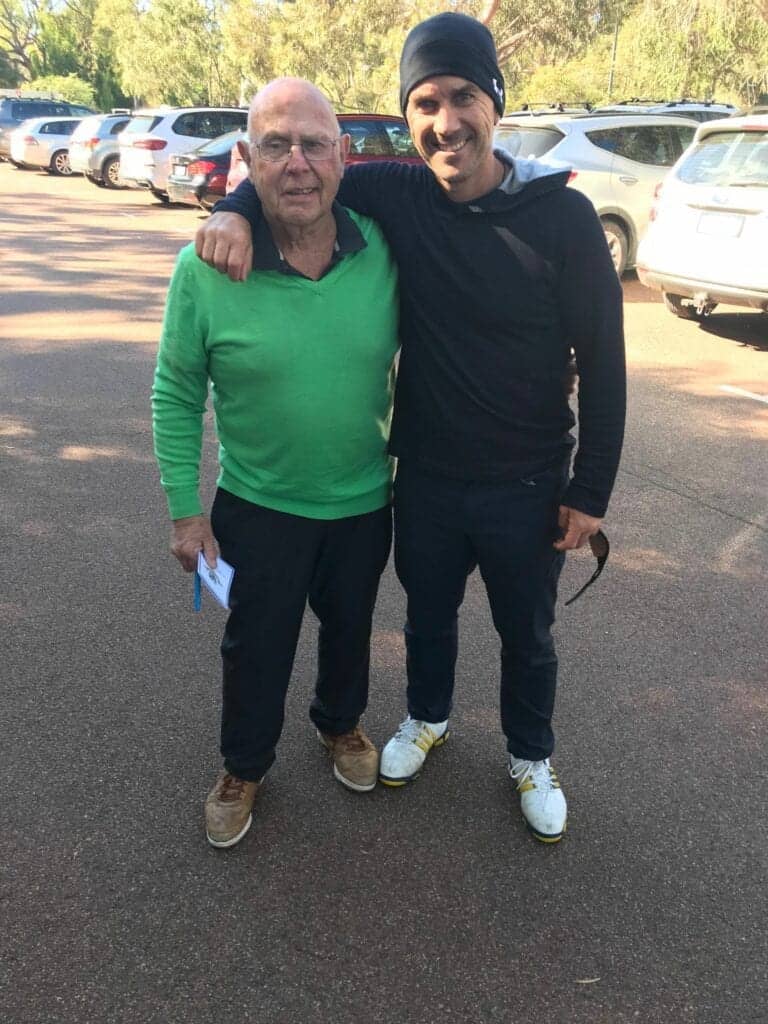 Justin adds, "Witnessing all the trouble my dad had with his hearing, combined with my passion for looking after myself both physically and mentally, led me to get help as soon as possible. I'm hoping I can remove some of the stigmas associated with hearing loss and open up the conversation for men and women to go get their hearing checked. Too often it's something we leave until more permanent damage is done, so please get your hearing checked."
With almost 1 in 6 West Australians experiencing hearing impairment in his/her lifetime, recognizing the signs is vital. Research shows that early intervention can significantly contribute to better hearing outcomes. Lions Hearing Clinics says people should look out for these important signs which could protect your hearing future:
Difficulty distinguishing what people are saying, despite being able to hear them;
Feeling fatigued after social interactions in a noisy environment;
Finding yourself withdrawing from social situations;
Having trouble hearing what other people are saying over the phone;
Asking people to repeat themselves.
Ear Science Institute Australia CEO Sandra Bellekom said, "We are thrilled to welcome Justin into the Ear Science Institute family and to work alongside such an incredible West Australian icon. In 2021, we hope Justin's passion for a healthy lifestyle prompts people to address hearing loss early and to see that early intervention can change your life and prevent further damage."
Source: ESIA
Images: ESIA