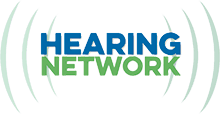 Hearing Network recently shared its views on the current state of the hearing aid marketplace via an announcement in which it reported that large markups by local hearing centers are commonplace, resulting in frequent overcharging for hearing aids and batteries. Hearing Network says that while a hearing professional is integral to the process, paying premiums for standard products is not.
Hearing Network offers suggestions on how hearing professionals might adjust to changes within the hearing aid industry, saying that it isn't as if local companies are necessarily overcharging for the entire experience, but audiologists and hearing professionals have been slow to adjust due to the long-entrenched business model of earning large revenues off product sales, while effectively discounting their actual time to make up for it. As consumers embrace online sales of hearing aids and hearing products, hearing professionals will need to adjust their business models to those that value their time and expertise, rather than making their money off product sales.
Hearing Network goes on to say that traditional sales methods and promotions, such as "free follow-ups with purchase" are transforming from the only way people buy hearing aids, to business models that are outdated and will likely go extinct.
"We sell all the major hearing aid models directly to customers on much lower margins than local clinics," explained Pete Hart of Hearing Network. "We've adopted a leaner business strategy and are able to sell the same, quality products at much lower prices."
While working on the high volume, low margin business model, Hearing Network also works with local professionals to make sure customers are getting the best hearing aids paired with the best fit for their particular hearing loss problems. "Our goal is not to replace audiologists," continued Hart, who is an audiologist himself. "An audiologist's or hearing professional's expertise is vital to ensuring that individuals with hearing loss get the best hearing solution and fitting of the product they purchase. At Hearing Network, we just want to make the actual hearing aids more affordable."
Hearing Network provides hearing aids from brands such as Phonak, Oticon, Siemens, and ReSound, and reports that their posted prices are frequently about 40% less than suggested retail prices.
Since hearing aids aren't always covered by insurance, customers are eager to find ways to save money. The combination of an efficient online purchase paired with a skilled local professional is a model that can give consumers a high-quality experience without spending more than they need to. The team at Hearing Network stressed in their announcement that they just provide a medium for purchasing hearing aids at discounted prices, and what they are proposing isn't as simple as opening them up and putting them in to achieve perfect hearing. Audiologists and hearing professionals are always necessary to help fitting the instruments, and may need to help with reprogramming in the future. To learn more about Hearing Network, visit their website.
Source: Hearing Network