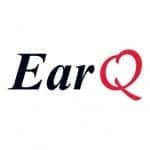 EarQ has announced that, to hit the ground running in 2016, the company has made changes to its leadership team. The company reports that Andrew Hebert will now serve as EarQ's senior vice president, Clifford Carey will step into the new role of vice president of communications, Natalie Phillips, AuD, will be EarQ's first director of audiology, and Sarah Burtch will advance into the role of national sales director.
Formerly the vice president, Hebert has dedicated the past nine years to leading the company in its development and execution of innovative programs and services to deliver the best results for EarQ members and their patients. As senior vice president, Hebert will continue to help steer the company into the future and ensure its commitment to providing independent practice owners with the services they need to thrive.
Carey's new position comes after three years of successfully transitioning EarQ's creative department from a traditional print agency to a full-scale digital services center as director of communications. In his expanded role as vice president of communications, Carey will work to elevate the EarQ brand and its impact on more new professional and consumer audiences than ever before.
Board certified in audiology and a fellow of the American Academy of Audiology, Phillips is a respected voice in the hearing care industry. While continuing to practice at Advanced Otolaryngology and Audiology in Fort Collins, Colo, Phillips will offer her expertise as a professional voice for patients and advise EarQ's educational content development.
Burtch brings over 10 years of experience in sales, marketing, and brand management to the EarQ team. She has previously served as the vice president of sales and operations of Beowulf Natural Feeds Inc, the national inside sales manager of DFA Farm Supplies, and the district sales manager for Kellogg Company.
As EarQ's national sales director, Burtch will oversee the business consulting team and its array of services for EarQ members.
"With their individual talents and passion as well as their combined experiences, our new leadership team is ready to accomplish tremendous things for not only our company but the industry as a whole," said Ed Keller, president of EarQ. "We're incredibly energized by the recent changes to the hearing healthcare industry and can't wait to share our new ideas."
Source: EarQ