ESCO, an independent provider of extended warranties and loss and damage coverage, announced a leadership change. After 42 years in the hearing industry, six of those with ESCO, President Jim Guthier announced his retirement. ESCO has named David Mumm as the company's new president.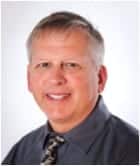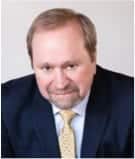 Mumm has more then 24 years of experience in the hearing care industry. His financial, operations, and leadership background is an asset to ESCO as the company continues delivering insurance programs to practitioners and their patients.
"This is the perfect time for David to carry the company's history of industry leadership forward," said Carl Herrmann, Chairman of CCCC Growth Fund, ESCO's parent company. "He will be invaluable to our executive team as we introduce new programs to the industry."
"I am confident in David's extensive experience. Leading up to this point he has been a dedicated leader in the company and a mentor to many employees. He is an ideal choice," said Jim Guthier, former President of ESCO and board member.
Related article: Blueprint Solutions Partners with ESCO
Guthier will continue to serve on the board of directors for ESCO throughout 2021 and beyond.
"Jim has been invaluable to the executive team, and his support on the board of director will be essential as we look to the future," said Herrmann
"It has been a privilege and an honor to work with so many great people throughout my career. I have formed relationships that will last a lifetime. I'm confident the company is in great hands with David," said Guthier.
Mumm will leverage his experience to guide ESCO through the next phases of growth and development.
"I am honored to continue to work with an amazing management team and talented staff. Together, with the support of the CCCC Growth Fund, we are poised to take ESCO to the next level of growth, innovation, and success."
Source: ESCO
Images: ESCO