HR Archives | August 1994 Hearing Review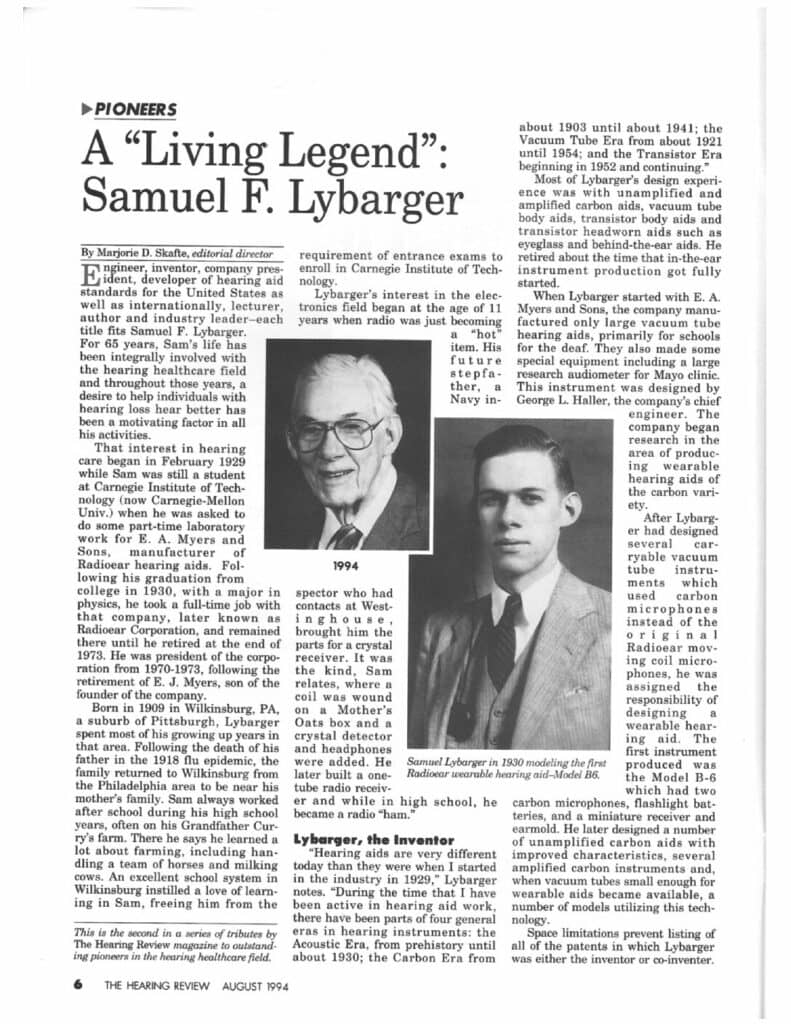 By Marjorie D. Skafte
This article pays tribute to one of the great hearing aid engineers, Sam Lybarger, an engineer, inventor, company president, and developer of hearing aid standards who is sometimes called the "father of modern hearing aids".
Note: This article was published prior to the establishment of The Hearing Review website, but can be read/downloaded via PDF by clicking here or on the image to the right.
Citation for this article: Skafte MD. A "living legend": Samuel F. Lybarger. Hearing Review. 1994 Aug;1(7);6-9.