Howard Weinstein, founder and CEO of Solar Ear, will give the keynote address at this year's Hearing Loss Association of America (HLAA) 2013 Convention in Portland, Ore, on June 27.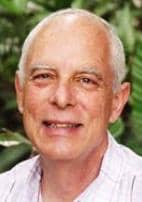 After a series of life-changing events, Weinstein took a volunteer position with the World University Service of Canada to work at Camp Hill Community Trust, a community for people with disabilities in Botswana. During his 4 years at Camp Hill, Weinstein implemented the startup company Godisa Technologies, where he employed persons with hearing loss and physical disabilities.
Through Godisa, Weinstein produced three new products: a solar energy powered hearing aid, an analog solar charger, and a rechargeable battery. The innovation of these products won Godisa an International Design Award for the best product in Africa in 2005.
Within 3 years, Godisa manufactured more than 60,000 hearing aids and became financially sustainable. After 4 years in Botswana, Weinstein went to Brazil to replicate his social business.
Weinstein's business model includes employing people who are deaf to manufacture Solar Ear's hearing aids, which run on new solar-powered battery technology, freeing hearing aid users from the economic burden of buying regular zinc batteries at $1 per week. Through the broad distribution of these hearing aids, especially to children at a critical time in their development of speech and cognitive abilities, Weinstein will create new access to hearing aids and improved social integration for the largely excluded population of low-income people with hearing loss in the developing world.
Today, Solar Ear offers hearing solutions for under $100. Their products were featured in "Brilliant Eco-Inventions; Designs to Solve the World's Problems," which appeared in the November 2010 issue of National Geographic. The products are also now included in the collections of the Alexander Graham Bell Museum and the Smithsonian.
Weinstein's keynote speech will take place during the Opening Session of the HLAA 2013 convention, Thursday, June 27, 5 pm – 6:30 pm.