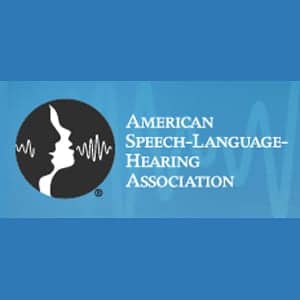 October 1, 2016 brings new ICD-10 codes for audiologists and speech-language pathologists (SLPs), reports the American Speech-Language-Hearing Association (ASHA).
According to ASHA, with the 10th revision of the International Classification of Diseases (ICD-10) now in place for almost a year, the National Center for Health Statistics (NCHS) is moving forward with implementation of major updates to the code set. Included in the update are new and revised codes that audiologists and speech-language pathologists (SLPs) should begin using on October 1, 2016.
Audiologists will now have new codes related to conductive, sensorineural, or mixed conductive and sensorineural hearing loss that will allow reporting of a different type of hearing loss in each ear (H90.A series). This fixes an existing problem, which has forced audiologists to use less specific codes for patients with different types of hearing loss in each ear because current unilateral hearing loss codes are only for patients with normal hearing in the other ear. NCHS also added codes for pulsatile tinnitus (H93.A series) that have not been captured in the code set until now.
Speech-language pathologists will see a new code for social pragmatic communication disorder (F80.82), but the most extensive changes are to the I69 series of codes for cognitive deficits following cerebrovascular disease. The current codes are described simply as cognitive deficits, but the October update will require clinicians to provide more detail regarding the type of cognitive disorder with specific codes for attention and concentration deficit, memory deficit, visuospatial deficit and spatial neglect, psychomotor deficit, frontal lobe and executive function deficit, and cognitive social or emotional deficit.
Background on the Changes

The International Classification of Diseases, 10th Revision, Clinical Modification (ICD-10-CM) replaced the 9th revision (ICD-9-CM) as the official system of assigning codes to diagnoses in the United States on October 1, 2015. The NCHS is responsible for updates to the ICD-10-CM, which go into effect October 1 of each year. Prior to this year, substantial changes to codes or families of codes had been placed on hold until the transition to ICD-10 was complete. This is the first major update to ICD-10-CM since its implementation in 2015.
A detailed list of ICD-10-CM changes for audiologists and speech-language pathologists is available on ASHA's billing and reimbursement webpages. More information regarding the use of these codes will be published in the November issue of The ASHA Leader. Questions may  be directed to the health care economics and advocacy team [email protected]
Source: ASHA