Briefs | March 2014 Hearing Review
Richard Danielson, PhD, Receives NHCA's Outstanding Hearing Conservationist Award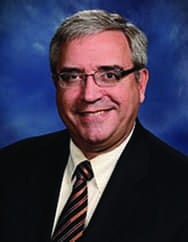 Col Richard W. Danielson, PhD, US Army (Ret), is the National Hearing Conservation Association (NHCA) Outstanding Hearing Conservationist of the year. The NHCA's award, established in 1990, recognizes outstanding contributions and achievements in the field of hearing conservation. Dr Danielson is being honored for his distinguished career as an enthusiastic educator and his contributions to national efforts to prevent noise-induced hearing loss (NIHL).
He is an associate professor at Baylor College of Medicine, Houston, in the Department of Otolaryngology—Head and Neck Surgery and in the Center for Space Medicine. Since 2003, he has been the manager for Audiology and Hearing Conservation at NASA-Johnson Space Center, where he leads a NASA program aimed at preventing noise-induced hearing loss during spaceflight and ground-based missions among NASA's astronauts, pilots, and other employees.
Prior to his work with NASA, Col Danielson held several senior leadership positions in the US Army during his 28-year military career. His career included serving during Operation Desert Storm as the Officer-in-Charge of the first Audiology Task Force ever deployed to a combat theater.
Dr Danielson chaired the Council for Accreditation in Occupational Hearing Conservation (CAOHC) and served for 13 years on its national council, where he was instrumental in revising CAOHC's curricula for certification and recertification of course directors and professional supervisors of audiometric monitoring. Dr Danielson recently served as chair of the American Academy of Audiology Foundation board of trustees, and has been the president of the Texas Academy of Audiology, the Washington Society of Audiology, and the Military Audiology Association. He has held faculty appointments at 11 universities, where he has taught, supervised research, published, and mentored doctoral candidates, graduate students, medical residents, and audiology interns.
Gordon Hempton Is NHCA's Media Award Winner 
Emmy Award-winning nature sound recordist, Gordon Hempton, is being honored with another award, the National Hearing Conservation Association (NHCA) Media Award.
The NHCA Media Award recognizes the efforts of writers and/or producers of news features that heighten the public's awareness of the hazards of noise. Hempton is an acoustic ecologist with a passion for the pursuit of quiet places. He is being honored for his interview with Krista Tippett entitled "The Last Quiet Places," which was first broadcast July 4, 2013, on Tippett's show, on National Public Radio.
In the interview, Gordon takes listeners on a soundscape journey as he argues that silence, far from being a luxury, is an essential requirement of a full life, that it is an endangered species, and that quiet is the think tank of the soul.
Basketball Great, Bill Russell, Becomes HearStrong Ambassador
Basketball Hall of Famer Bill Russell recently became a HearStrong Ambassador on behalf of the HearStrong Foundation. "We are honored to welcome Bill Russell as a HearStrong Ambassador," says Ed Keller, founder of the HearStrong Foundation and president of EarQ. "Our goal is to show people that we are defined by how we react to challenges, rather than the challenges themselves. With Bill's support, and that of the National Basketball Retired Players Association, we are closer to reaching that goal."
"The HearStrong Foundation and EarQ came to my rescue during the 2013 NBA All-Star Game weekend," says Russell. "I was scheduled to do some national interviews, but I had forgotten my hearing aids at home. Luckily, the team from HearStrong and EarQ was there and helped me into a brand new pair of devices. I was able to do the interviews well and fully enjoy the weekend. They came through in the clutch."
Tony Braun Named Vice President of US Sales at Williams Sound 
A wireless communication technology designer and manufacturer, Williams Sound, Eden Prairie, Minn, has named Tony Braun vice president of US sales. Braun has more than two decades of sales and sales management experience in the audiovisual marketplace. His extensive expertise includes developing and managing cross-functional sales teams of direct sales professionals, technical sales engineers, and external authorized resellers.
Original citation for this article: Industry people. Hearing Review. 2014;21(3): 58.