Customized Learning Exercises for Aural Rehabilitation, Inc, (clEAR), a company specializing in hearing loss rehabilitation solutions, announced it will begin operating under a new name and will be known as Amptify (pronounced "amp-TUH-fai"), effective immediately. This rebranding strategy reflects both the evolution of the company and its vision for the future, according to the announcement.
Related article: CLEAR Launches Amptify Digital Therapeutic for Hearing Loss
The name change comes amidst the maturity of the Amptify platform and reflects the company's change in approach to the hearing loss therapy market. Patients and clinicians who utilize the clEAR website will be transitioned to the Amptify platform over the coming months and support for clEAR will cease in January of 2022.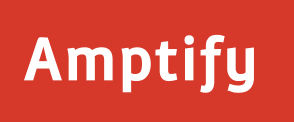 "The hearing health industry is undergoing colossal and transformational change faster than at any point in history," said Amptify President & COO, Chris Cardinal. "Accordingly, the transition from clEAR to Amptify represents a strategic shift in our product offerings and an alignment with our mission to reduce the negative emotional, psychosocial, and economic cost of hearing loss by developing digital products and services that empower those with hearing loss to live healthier, happier, and more confident lives."
About Amptify
Amptify was founded in 2015 by an aural rehabilitation research team as a university spinoff from the Audiovisual Speech Perception Laboratory led by Professor Nancy Tye-Murray at the Washington University in St Louis School of Medicine. Funded by the National Institutes of Health (NIH), research in this university lab began to develop products for individuals with hearing loss that improve their ability to communicate along with their social, psychological, and physical sense of well-being. Amptify represents the culmination of decades of NIH-sponsored research. Amptify is described as an "evidence-based hearing healthcare program that uses a proprietary digital toolkit to provide ongoing and personalized hearing rehabilitation from our world-class specialists to your diverse population."
Source: Amptify
Image: Amptify