Starkey announced that the Evolv AI has been named a CES® 2023 Innovation Award Honoree in the accessibility category. Starkey's CES Innovation Award marks the tenth product innovation and design award won by Evolv AI, according to the company.
"Starkey's groundbreaking technology continues to receive high-profile accolades," said Starkey President and CEO Brandon Sawalich. "By focusing on innovation and technology, we've paved the way for cutting-edge products that truly help people live better lives. I'm excited about what lies ahead, because, in many ways, we're just getting started."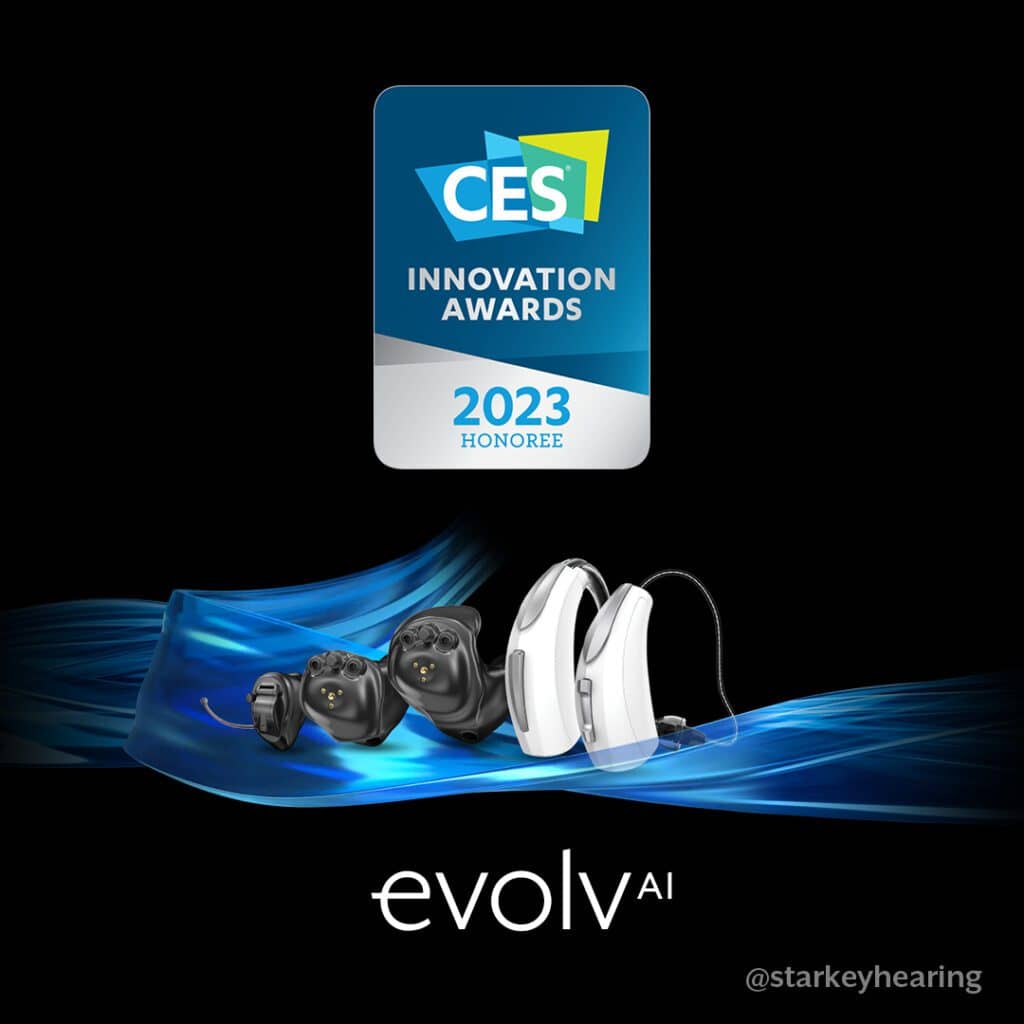 Starkey's new full line of hearing aids, Evolv AI, sets the stage for "an entirely new hearing ecosystem that not only emphasizes hearing's impact on overall health and wellness, but creates an effortless user experience." The hearing aids are built on Starkey Sound, a technology created by years of refining Starkey's research and science-based algorithms to power "high-fidelity audio, which is modeled after the human auditory system." Like the brain, Starkey Sound is designed to "automatically suppress background noise and increase speech audibility and intelligibility with machine learning technology." The combination of these features creates "an effortless hearing experience for users." Evolv AI's always on and always automatic approach is said to deliver "realistic and genuine sound quality in every environment, without the need to do anything extra."
"At Starkey, we are revolutionizing hearing healthcare through innovative technology," said Chief Technology Officer Achin Bhowmik, PhD. "Evolv AI leads the way in sound quality, but its ease of use is truly groundbreaking. We are proud to continue to earn recognition for excellence and provide our hearing health care professionals with more powerful devices that enhance quality of life and help connect people with the world around them." 
To learn more about Starkey, please click here. 
About Starkey
Starkey is a privately held, global hearing technology company headquartered in Eden Prairie, Minnesota. Founded by Bill Austin in 1967, Starkey is known for its design, development, and distribution of comprehensive digital hearing systems. Led today by President and CEO Brandon Sawalich, Starkey is the only American-owned provider of hearing technologies. The company has more than 5,000 employees, operates 29 facilities, and does business in more than 100 markets worldwide. 
Source: Starkey
Images: CES, Starkey