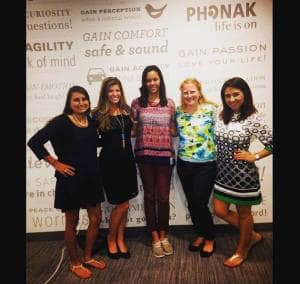 Phonak has announced that more than 100 audiology students attended the 11th annual Phonak University held at Phonak US headquarters in Warrenville, Ill, in August 2015. The company reports that Phonak University provides audiology doctorate students a mentoring opportunity as they contemplate real-world career considerations and receive advice from a wide range of key industry opinion leaders about how to leverage their clinical training to create successful, satisfying, and rewarding careers.
As in past years, guest faculty from around the country, along with Phonak management, led attendees through a full agenda of lecture topics, hands-on clinical workshops, and evidence-based case studies.
"I hope the students left the conference with the knowledge that practicing Audiology with a solid, contemporary evidence base for everything they do is the only path to professional autonomy," said industry opinion leader and Phonak U faculty member Therese Walden, AuD.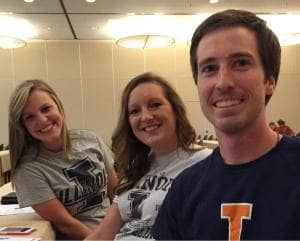 Phonak reports that faculty members facilitated interactive discussions about the state of the industry, market challenges and opportunities, considerations for choosing various roles, jobs offered across the industry, professional ethics, and discussions about transforming the future of audiology.
In addition to classes and workshops, attendees toured the Phonak Audiology Research Center (PARC) in Warrenville and were engaged in hands-on applications of research, technology demonstrations, and various aspects of building hearing aids at the company's 80,000 square foot operations and distribution facility. Participants also enjoyed an outdoor dinner event where they spent time relaxing and networking with fellow students from other audiology programs.
Source: Phonak