AAA Holds Annual Hear Tech EXPO in Seattle Washington
The American Academy of Audiology has opened registration for the Hear Tech 2023 Expo Conference taking place in Seattle, Washington April 19-22 at the Seattle Convention Center. Every year, the Academy annual conference welcomes audiology professionals, students, researchers, industry experts, and more from around the world to attend and to share their experiences and expertise.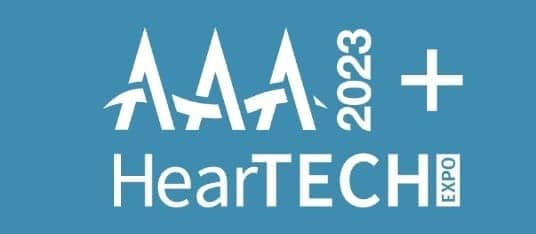 Sessions and events at AAA 2023+HearTECH Expo are designed to provide attendees with a range of opportunities to learn best practices and up-to-date trends and strategies that focus on including scientific enrichment, career development, and professional networking.
There will be sessions, hands-on opportunities, and special events for all career stages. Attendees will have the opportunity to engage in learning labs discussing a variety of topics such as, Efficient and Effective Pediatric Assessment led by Kelly Baroch, AuD and Clinical Application of Vestibular Evoked Myogenic Potentials (VEMPs) led by Richard Roberts, PhD and Daniel Romero, AuD. In addition, attendees will participate in innovative and collaborative discussion forums to encourage attendees to make connections and share best practices.
For more information and to register, visit the Hear Tech 2023 Expo website.
Source: AAA
Images: Photo 94641905 / Event © Dmitry Morgan | Dreamstime.com, AAA