Assistive Devices

Next-Generation Hearing System
The Elia series next-generation hearing system from Audifon USA Inc, Debary, Fla, features new Sound Dynamix technology that adapts to different sound environments automatically. The Elia is available in several styles including RITE, BTE, ITE, and super-power custom aids with up to 70dB gain. It has eight WDRC channels and includes the company's latest Storm platform, offering faster processing speed for sophisticated algorithms.
(800) 776-0222
www.audifon.com
---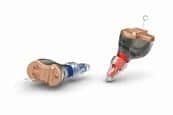 Classic Line Completed
TSoundRecover, an innovation in hearing instrument technology, is now available across the Swiss-based Phonak portfolio (US headquarters, Warrenville, Ill). Versata Art and Certena Art complete the Classic line that Exelia Art began, extending SoundRecover benefits to all wearers regardless of hearing loss, lifestyle, personal preference, age, or budget. Audeo Zip promises to exceed the expectations of first-time wearers seeking an InstantFit CIC with choices in level of technology.
(800) 679-4871
www.phonak-us.com
---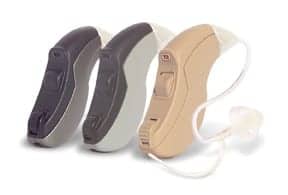 High-Precision Listening
Audina Hearing Instruments Inc, Casselberry, Fla, introduces their new Intellio, an intelligent 16-channel hearing instrument available featuring the exclusive IntelliScan, which scans the environment and automatically adjusts to several different situations. This new instrument provides patients with a high-precision listening experience in any environment. The EnviroScan component works in harmony with IntelliScan to enhance the patient's listening experience and provide improved comfort. Features include IntelliSense, the smart adaptive directional microphone; digital volume control; Softwave; data logging; and high fidelity audio processing.
(800) 223-7700
www.audina.net
---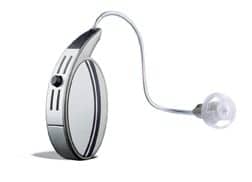 Automatic Sound Adjustment
Bernafon, Bern, Switzerland (with US headquarters in Somerset, NJ), introduces the latest addition to its ChannelFree line of hearing instruments—Veras. Using proprietary ChannelFree technology, Veras analyzes and adjusts sounds instantly. It features Bluetooth capability and a range of fitting options, including premium and advanced nano, micro, power BTE, and custom choices.
(888) 941-4203
www.bernafon-us.com
---
Amplified Bluetooth Headset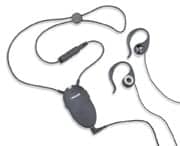 Clearsounds, Naperville, Ill, is offering the Quattro, featuring Bluetooth technology with the added benefit of powerful amplification. The Quattro provides four connection applications: mobile, home, office, and entertainment. The addition of the headset jack allows non-T-coil users to enjoy the Quattro. Its 30dB of adjustable amplification improves comprehension and clarity. The Quattro supports the Hands-Free Profile (HFP), Headset Profile (HSP) and Advanced Audio Distribution Profile (A2DP) for streaming music or watching television.
(630) 321-2348
or www.clearsounds.com
---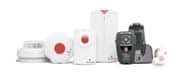 Integrated Alerting System
Unitron, Kitchener, Ontario, Canada (with US headquarters in Plymouth, Minn), introduces the Smart Alert System—an integrated hearing and alerting system—responding to a need of hearing care professionals and their clients for a fully integrated system that enables household alerts, such as the telephone, doorbell, or smoke alarm, to communicate directly with hearing instruments. The system, developed in partnership with Bellman & Symfon, which specializes in alerting technologies, brings together Unitron's remote control and advanced hearing instruments with home alerting detectors.
(800) 888-8882
www.unitron.com
---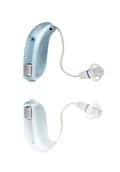 Advanced Signal Processing
Oticon Inc, Somerset, NJ, introduces Agil, an advanced signal processing concept for the second generation wireless hearing instrument family specifically designed to help preserve natural characteristics of speech while enriching the sound quality. Features include speech understanding in noise; significant reduction in the cognitive efforts needed to understand speech; improved audio through wireless technology for open fittings and enhanced 3-D listening; new audiological concepts: Speech Guard, Spatial Sound 2.0, and Connect(+); new RISE II processing platform with twice the calculation power of RISE; and highly flexible RITE speaker solution in three speaker power levels, covering mild to severe losses with the same instrument.
(800) 526-3921
www.oticonusa.com
---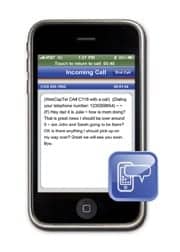 Captioned Telephone iPhone App
Hamilton CapTel, Aurora, Neb, has announced the availability of the Hamilton Mobile CapTel application for the iPhone. The application provides captions of telephone calls for individuals with hearing loss while they are on the go. Similar to captions on television, Hamilton Mobile CapTel delivers captions for telephone conversations via several useful features: simultaneous reading of captions while listening to what's being said; integration of contacts; free captions in both English and Spanish; and it works with compatible Bluetooth or wired headsets.
(800) 618-4781
www.hamiltoncaptel.com
---

The Art of Good Hearing
Rexton, Plymouth, Minn, announces two new additions to its versatile product portfolio. With the new Cobalt+ (pictured) and Gem+, wearers can experience the Art of Good Hearing, while looking their best. With a variety of new features, sleek housing, and a new fitting platform, these new products will allow patients to enjoy the sounds of life.
(800) 876-1141
www.rexton.com
---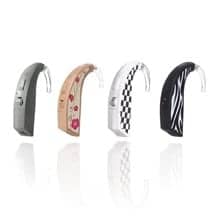 Super Power BTE
Sonic Innovations, Salt Lake City, presents Endura, the new Super Power BTE, built on the company's popular sound processing technology. In addition to providing powerful amplification, adaptive directionality, and clinically proven noise reduction, Endura includes patient usability features such as Voice Alerts, integrated Direct Audio Input, and Bluetooth connectivity.
(888) 423-7834
www.sonici.com
---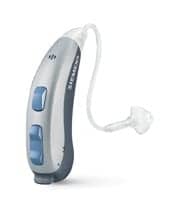 BestSound Technology
Siemens Hearing Instruments, Piscataway, NJ, introduces BestSound Technology—new advanced features that deliver the best sound and best fit across a complete portfolio of products. New features include FeedbackStopper to quickly and accurately reduce or eliminate feedback before it starts, SpeechFocus for better understanding even for speech coming from behind the wearer, and SoundLearning 2.0, which learns and automatically applies wearer preferences in various listening situations.
(800) 328-8602
www.usa.siemens.com/hearing
---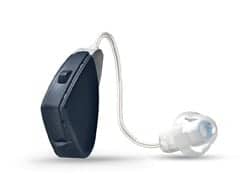 Cable-Free Wireless Fitting
ReSound, Bloomington, Minn, unveils ReSound Alera, a new generation of wireless hearing instruments featuring 2.4 gHz technology. The devices deliver wireless technology that doesn't require a body-worn streamer, with cable-free wireless fitting and a long transmission range that gives patients greater range on TV streaming and remote control.
(800) 248-4327
www.gnresound.com
Hearing Instruments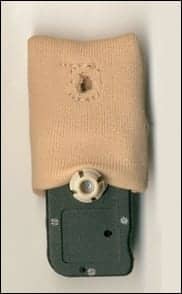 Hearing Instruments Latest HIPS Addition
Ear Gear, Lake Country, British Columbia, Canada, introduces Ear Gear Baha, the latest addition to its Hearing Instrument Protection and Security (HIPS) product line-up. Designed to fit most models of Baha, it is available in corded and cordless models. The company offers the new product in beige. Ear Gear Baha is available to hearing professionals from Westone, Oaktree, and Warner Tech-care Products.
(888) 766-1838
www.gearforears.com
---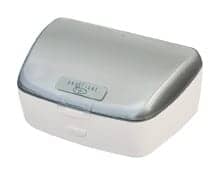 Redesigned Global II
Store Global II, from Ear Technology Corp, Johnson City, Tenn, is now shipping. With hundreds of thousands of units in use, Dry & Store Global has established itself as an effective electrical hearing instrument care appliance worldwide. The redesigned Global II features the patented Dry & Store system that includes a UV lamp to sanitize hearing instruments.
(800) 327-8547
www.eartech.com
---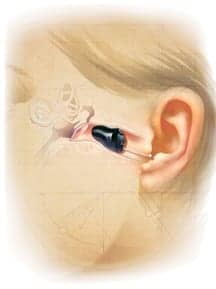 100% Invisible
Starkey Laboratories Inc, Eden Prairie, Minn, introduce S Series iQ OtoLens, an invisible-in-the-canal (IIC) hearing aid. The custom-molded instrument is built using the Comfort Fit process and lives in the second bend of the ear, so it is 100% invisible with minimal occlusion. The device features the same technology and digital signal processing as the company's leading product family, S Series iQ, and provides 35dB of gain, which allows professionals to fit patients with moderate to severe hearing loss. OtoLens takes advantage of Starkey's Voice iQ and includes other iQ features including PureWave Feedback Eliminator, which allows for venting in addition to feedback cancellation; and T2 Remote enabling patients to adjust their IIC's volume or memory. OtoLens allows patients to change its size 10 battery on their own, without needing additional tools or visits to their hearing care professional.
(800) 328-8602
www.starkeypro.com
Testing, Fitting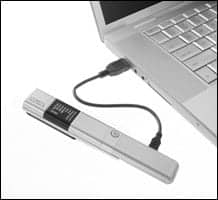 Cost-Effective and User-Friendly
Etymotic Research, Elk Grove Village, Ill, has taken the cost and complication out of noise dosimetry with a new programmable, data-logging version of their original Personal Noise Dosimeter. The ER-200 device is cost-effective, user-friendly, and lightweight. Normal mode measures noise dose for up to 16 hours. Data are reported in Excel and reports can be printed. QuickCheck mode measures for 2 minutes and displays estimated dose per hour. LEDs alert users when safe levels have been exceeded.
(888) 389-6684
www.etymotic.com
---

A Sound Investment
Hearing Technologies International Inc, Pinellas Park, Fla, offers a new handheld SL-8850 Digital Sound Level Meter. The meter, designed according to IEC651 Type 2 and ANSI S1.4 specifications, offers +/- 1.5dB accuracy and features a four-digit LCD display as well as two sound level ranges: 35-100dB and 65-130dB. A nylon carrying bag is included.
(800) 553-6003
www.hearingtech.com
---
Computer-Controlled Audiometer
Micro Audiometrics, Murphy, NC, introduces Earscan 4, the newest addition to the Earscan family of audiometers. Earscan 4 is a computer-controlled audiometer, which includes audiometric testing software along with an integrated bioacoustic simulator and optional room monitor. It offers automatic and manual pure tone operation, dual station capability, USB connectivity, and audio capability. Multiple Earscans can be connected easily via USB hubs.
(866) 327-7226
www.microaud.com
---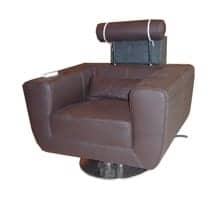 Have a Seat
Pehratek Products, Chaska, Minn, announces the first chair designed for the hearing professional. The Sound Seat contains testing headphones/bone vibrator/insert earphones/otoscope, and replacement tips in a hidden compartment behind the patient's head. When a patient sits in the chair a row of LED lights will illuminate the head area automatically. The cords retract back into the compartment when not in use. All cords are concealed and are routed back to the sound room jack panel by a single umbilical cord.
(866) 470-3532
www.pehratek.com
---
Analyze This!
Interacoustics, Eden Prairie, Minn, is releasing the new and improved line of AT235 series clinical middle ear analyzers and the AA222 combo clinical audiometer/impedance instruments. The new design incorporates the power supply, provides built-in calibration cavities, and has updated USB interfaces. In combination with the newly introduced Diagnostic Suite software, all Interacoustics instruments are moving toward full integration for combined audio/tympanometry reports.
(800) 947-6334
www.interacoustics-us.com
Earmolds, Earplugs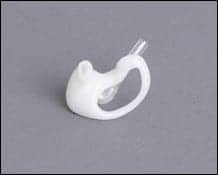 Reduces Skin Irritation
Microsonic, Ambridge, Pa, introduces Micro-Cera, a new product to address severe allergy problems. The new material is designed to be a solution for patients who have hypersensitivity to conventional acrylic molds. The company has added a process called Micro-Glaze, which helps reduce skin irritation by coating the entire earmold with an antibacterial and skin-friendly material.
(800) 523-7672
www.microsonic-inc.com
---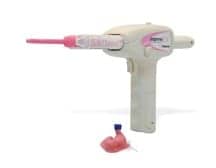 A Great First Impression
Westone, Colorado Springs, Colo, reintroduces the ImpressEar Cordless Cartridge Impression Gun, which is powered by a rechargeable nickel metal-hydride battery that recharges in 2 hours and will dispense as many as 30 cartridges of impression material on a single charge. Other features include flow and drip control and push button plunger retraction. Included with each gun is one cartridge of either SiliClone S-50 or SiliClone Firm impression material, four mixing tips, and a sample package of our PROS vented oto-dams.
(800) 525-5071
www.westone.com
Marketing Resources
Upgraded Web Site

Oaktree Products Inc, St Louis, has announced the availability of its completely upgraded and easy-to-use Web site! Customers can log into the Oaktree Products portal and access the more than 3,000 products currently offered. By logging into the Web site under a personalized account, the new site will populate account-specific pricing and enable status checks of recent orders or account balances. The site features an aggressive search function making products much easier to locate.
(800) 347-1960
www.oaktreeproducts.com
---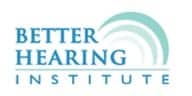 BHI eNewsletters Available
The Better Hearing Institute (BHI), Washington, periodically issues eNewsletters to its hearing health industry subscribers. These eNewsletters can be valuable in helping hearing health professionals promote their practices. Recent topics included: campaigns for Better Hearing and Speech Month, Women's Health Week, National Men's Health Month, diabetes and hearing loss, aural rehabilitation topics, as well as excerpts from their latest publications. Access these and other eNewsletters at:
www.betterhearing.org/about/enews