Below is a video that demonstrates 3DM's virtual "no-mess" Otoscan ear canal impression solution. The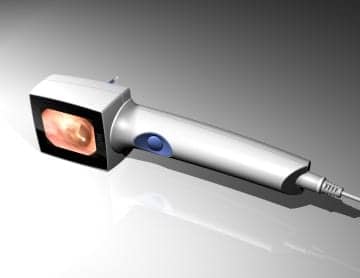 video was taken at the 2013 AAA conference in Anaheim, Calif.
Hearing Review wrote about 3DM's Otoscan solution in 2012, when editor Karl Strom interviewed president and CEO of 3DM Systems, Wess "Eric" Sharpe, who developed the business model and led the company to market.
Since then, GN Store Nord, the parent company of ReSound and Otometrics, has entered into an exclusive agreement with 3DM Systems to market its 3D ear scanner technology, which can also be used as a video otoscope and provide tissue measurements.
HR found this video via our Twitter feed, and we thought it was a great up-close demo of the product in action.