Well-known for its sound enhancement products, Sennheiser Electronic Corporation is equally as proud of its headsets and other devices that enable the hearing disabled to enjoy TV shows and concerts.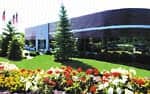 Karl Winkler,
director of marketing communications
Sennheiser Electronic Corporation (SEC), based in Old Lyme, Conn, is the American arm of the parent Sennheiser company headquartered near Hannover, Germany. SEC is well known in the entertainment business. It is the only company, according to its Web site, to have received on separate occasions an Oscar, an Emmy, and a Grammy for its technical expertise in sound manipulation. SEC's high audio profile is the result of its exclusive focus on that medium. And the company's know-how extends to its line of assistive listening devices.
"This is not a big conglomerate that makes cheese and beer and then besides that makes assistive listening devices," says Karl Winkler, SEC's director of marketing communications. "We make nothing but audio equipment. The things we learn with our wireless technology and our transducer technology we have used to improve the intelligibility of our wireless listening devices."
Winkler holds a BA in music. He has worked as a professional violist and for 4 years was the sound production specialist for the Air Force Jazz Ensemble while he was himself in the service. It was while he was serving in the Air Force that Winkler was introduced to the Neumann line of microphones made by Sennheiser. Winkler was such a fan that after he completed his service commitment he applied for work at Sennheiser. It was the only place he applied. That was seven years ago. He started as product manager for the Neumann microphones and worked his way up to his present position.

Denise Lavoie,
audiology product manager
Denise Lavoie, BS, MBA, joined SEC at about the same time Winkler did. She began in the department that handles assistive listening in public venues. She has since been named audiology product manager for the company, which gives her responsibility for the entire assistive listening product line sold by Sennheiser in the United States.
A major distinction between hearing aids, which Sennheiser does not make, and the assistive listening devices it does make is that hearing aids "amplify all sound," whereas listening devices amplify audio sources like TV sets, radios, and stereos, Lavoie notes. She also says that hearing aids are custom-fitted based on hearing tests, whereas listening devices are essentially off-the-shelf products. SEC's headsets and other personal listening products can be adapted to work through hearing aids, Lavoie adds.
With an estimated 28 million Americans suffering some hearing loss, the market for listening devices is broad, Lavoie says. Listening devices are really just beginning to crack the shell of public awareness, she adds. The listening devices can be separated into the personal and the public categories, although the distinction is not ironclad.
Personal Use Devices
For personal use, SEC's most popular product is a stethoscope-style headset that uses infrared waves to pick up transmitted sound wirelessly. The transmitter for the device is about the size of "two side-by-side decks of playing cards," Lavoie says. The transmitter is hard-wired into the television or other sound production source. Attachment is simple enough that the listening device transmitter can be switched from TV set to stereo, or it can be taken on a trip and used with a TV in a hotel room, says Lavoie.
The user dons the headset and uses a personal control knob to adjust the level of incoming sound. The headset weighs only 1.6 ounces. The user then sits back to enjoy listening—without disturbing anyone else who may be nearby. SEC markets listening devices that use RF (radio frequencies) instead of infrared, but the infrared is more popular because its beam operates in a straight line from the transmitter. "Think of it as being like a flashlight beam," Lavoie says. This means that the user can move around freely and still hear, for instance the TV, within one room, but the user cannot go into a second room away from the TV and still get the infrared signal. The infrared signal will not pass through walls. This may sound like a disadvantage, but Lavoie points out that it is the opposite, an advantage. RF devices do go through walls and their signals can interfere with one another, she says. This is not true of infrared. "Two different people using two different listening devices for two TV sets in adjoining rooms would not disturb each other," she says. "You could have someone in the next room using the same system and there wouldn't be any interference."
SEC's listening devices can be adapted to use with hearing aids of different styles. They can also be attached to body pack processors used by people who have undergone cochlear implants. People with normal hearing who want to listen to the TV in a noisy environment or who want to listen without disturbing others can also use them, Lavoie notes.
In addition to the above-described source attachment devices marketed under SEC's Direct Ear brand, the company also makes the Audioport that operates as an independent amplification headset. This device amplifies for the wearer any sound within a 10-foot radius, says Lavoie. It is used to let the hearing disabled individual pick up conversation around the crowded Thanksgiving dinner table, at a table in a restaurant, at a meeting, on a walk, or anywhere that background noise makes the human voice less intelligible, Lavoie says.
In addition to listening devices, SEC markets Sennheiser's line of hearing protection devices called ANRs (for active noise reduction) that cut sound levels from noisy machinery or background noise on a plane. The company does not make audiometers, but it does make audiometric headphones that are used to test high-frequency hearing loss. SEC also puts out FM devices that can be used by hearing-impaired students, for example, to listen to a teacher in a classroom when the teacher has been supplied with a corresponding lapel microphone. "The beauty of this system is that it has automatic priority circuitry," says Lavoie. "When the teacher is talking, it emphasizes that source and attenuates the background noise by about 15 decibels. When the teacher stops talking, the device cuts to ambient sound in a fraction of a second."

Sennheiser headquarters are located in Old Lyme, Conn.
The Public Venue and the ADA
Many people do not know that they can ask their local theater, stage, or concert hall operator for a listening device. According to Lavoie, one of the provisions of the Americans with Disabilities Act (ADA) passed by Congress in 1991 is that any such public venue routinely serving more than 50 patrons is required to make listening devices available for the hearing disabled.
"The ADA was a boon to our business," Lavoie says. "Hearing impairment is like the invisible disability. Nobody wants to admit that they can't hear properly. When the ADA was passed, hearing loss became less of a stigma. There was more of an accommodation. Now, all you have to do is go to the box office and ask for a listening device."
Even though she is not hearing impaired, Lavoie says she usually does ask for a listening device when she goes to a concert or to the theatre. "Once I knew about these systems, I was curious about the public venues," she says. "I wanted to experience how well the device would work and if it was one of our competitors' devices. I found that when you use these systems if it is a Sennheiser you can hear so much better."
Lavoie says the listening devices are becoming increasingly popular with houses of worship, even though they are excluded from the ADA. "Worship leaders have told us they are getting increased attendance because people can now hear the services and they are going back to church."
Another budding market for listening devices or listening systems is the public schools, Lavoie says. Many systems are designed not for the hard of hearing only but to let all students hear a teacher equally well, no matter where they are seated in a classroom. With this Sennheiser system—the brand is called Direct Ear Sound Field Amplification—the teacher wears a lapel microphone and a receiver/amplifier is hooked to a set of speakers in the classroom. The teacher's normal voice is picked up by the mike and sent out over the speakers. "This system has been proven to increase student attention, increase test scores, and decrease behavioral problems," Lavoie says. "It also reduces the vocal strain on the teacher. The children get better grades, and the teacher misses less work with vocal problems. It's only been in the last 3 or 4 years that hearing in the classroom has been getting the attention it deserves."
Sennheiser markets its personal listening devices largely through audiologists and hearing centers. "We get compliments and emails over and over again from people telling us how great it is that they can hear their favorite TV shows," says Lavoie. "They let us know that this has really added quality to their lives." How expensive are Sennheiser's listening devices? "We have systems that sell for under $200," says Lavoie.
Looking Toward the Future
"We have a very active research and development department," says Lavoie. For proprietary reasons, she does not want to discuss products in the development pipeline. "More user friendly, smaller, and very high performance, that is the direction for future products," she says.
Like most technologically based companies, Sennheiser has been facing increased competition, and it has had to adjust. "In the United States, competition is very strong," says marketing director Karl Winkler. "That has forced us to turn to expensive manufacturing processes. We have invested heavily in cutting edge processes and the people to run them. That is not just the machines but the plastic techniques and the wire winding. The payoff has been that we have the best products in the world."
George W. Wiley is a contributing writer for Hearing Products Report.