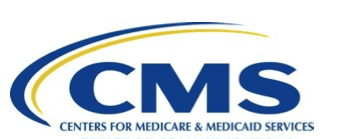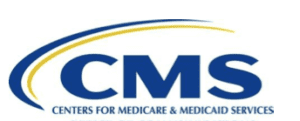 The Center for Medicare and Medicaid Services (CMS) released its final rule on Friday (October 31) announcing that it will maintain Medicare coverage for auditory osseointegrated implants (AOIs), reversing its earlier proposal to have AOIs classified as hearing aids thereby eliminating coverage for them.  Importantly, CMS noted:
"This rule codifies the Medicare policy guidance when a device is not subject to the hearing aid exclusion. The rule finalizes that certain auditory implants, including cochlear implants, brain stem implants, and osseointegrated implants, do not meet the definition of hearing aids that are excluded from coverage."
In July, CMS proposed a new rule to classify bone-anchored hearing solutions (ie, osseointegrated hearing implants) as "hearing aids" instead of "prosthetic devices" as cochlear implants are classified. This would have effectively ended coverage for people who need bone-anchored hearing solutions—systems that have traditionally been covered by Medicare. Adoption of the rule would have affected thousands of people in the United States who have found traditional hearing aids to be ineffective in treating hearing problems, such as single-sided deafness, microtia, atresia, and other kinds of conductive losses. Importantly, not only would some people have been out of luck when it came to obtaining a bone-anchored hearing device, but current users who wished to update or replace their current system would have also been left wanting.
Under the original Medicare statute of 1965, hearing aids are specifically excluded from coverage; however, Congress has never formally defined the term "hearing aid," leaving that determination to various agencies including FDA, CMS, and others.  CMS approved AOIs for coverage in 2006 after a thorough review and analysis of the device and implantation procedure, and a total of 40,000 people have been implanted in the US since that time, with 20% of these procedures covered by Medicare.
As reported by The Hearing Review, a grassroots lobbying effort from the Hearing Industries Association (HIA), manufacturers of AOIs, and a coalition of groups representing people with hearing loss, cochlear implant manufacturers, ENTs, and audiologists urged CMS to revise the proposal.  HIA also reports that it supported the efforts of Reps Tom Latham (R-IA) and Carolyn McCarthy (D-NY) and Senators Dean Heller (R-NV) and Barbara Mikulski (D-MD) in sending letters on September 16 and October 2 urging CMS Administrator Marilyn Tavenner to change course. Additionally, Rep Dave McKinley (R-WV) sent a letter to CMS providing in-depth background on why CMS should maintain coverage, noting that his grandson has been implanted with an AOI.
Source: HIA and Hearing Review