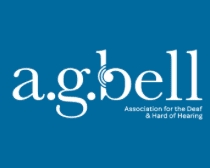 In late October, AG Bell and LEAD-K (Language Equality and Acquisition for Deaf Kids) leaders agreed on adaptations to the controversial model LEAD-K bill that the organizations say is designed to allow parents to continue to receive balanced and comprehensive information about language acquisition in and Spoken Language and American Sign Language (ASL) for their children. This includes understanding language acquisition milestones, as well as information on all available communication modes, such as Listening and Spoken Language services, ASL services, and visual systems. The adapted bill reportedly makes it clear that parents have the right to select which language they will use with children.
According to the organization's website, the LEAD-K bill proposes to establish a task force of professionals to recommend a framework to assess the language milestones of Deaf and Hard of Hearing children ages 0-5 for both English and American Sign Language (ASL) and to provide resources for parents. "This is a first step towards collecting valuable data to end the language deprivation epidemic among Deaf and Hard of Hearing children," states the website.
In 2015, LEAD-K supporters began to introduce grassroots legislation in individual states (beginning in California) across the United States, and the bill became something of a flashpoint among those who are deaf and hard of hearing, particularly at the state advocacy level. AG Bell opposed the original language of the bill.
AG Bell and LEAD-K leaders have now agreed to meet periodically to maintain and further their relationship while discussing opportunities for cooperation, collaboration, and areas of difference. "We will work together to support state initiatives as well as promote critical elements of the model bill to be included in proposed federal law. As leaders of AG Bell consider how this collaboration will translate to individual state initiatives, we encourage everyone to work together and reach out for technical assistance as needed," states the organization.
Last week, AG Bell released a FAQ document to address questions and concerns the organization has received, as well as to clarify components of the model bill and related agreement. It includes a review the new agreement between AG Bell and LEAD-K proponents, specific modifications that have been made to the bill, how deaf and hard-of-hearing children will benefit from it, as well as information for members and advocates.
AG Bell says it is important to remember that the revised LEAD-K model bill is "not intended to address (or solve) all the concerns and problems confronting children who are deaf and hard of hearing. Rather, it says this is a first step in trying to collaborate and to address specific issues that could result in improved outcomes for children." The organization also states its position on Listening and Spoken Language (LSL) is the foundation upon which it exist and remains unchanged. "We will continue to promote LSL for individuals who are deaf or hard of hearing worldwide and provide related resources to parents who are interested in or have chosen an LSL approach, individuals who are deaf and hard of hearing, and the professionals who serve them," says the FAQ.