Widex reports that the company is taking its sustainability efforts to a new level. As part of a set of new initiatives for Corporate Social Responsibility (CSR), Widex will soon offer new green product packaging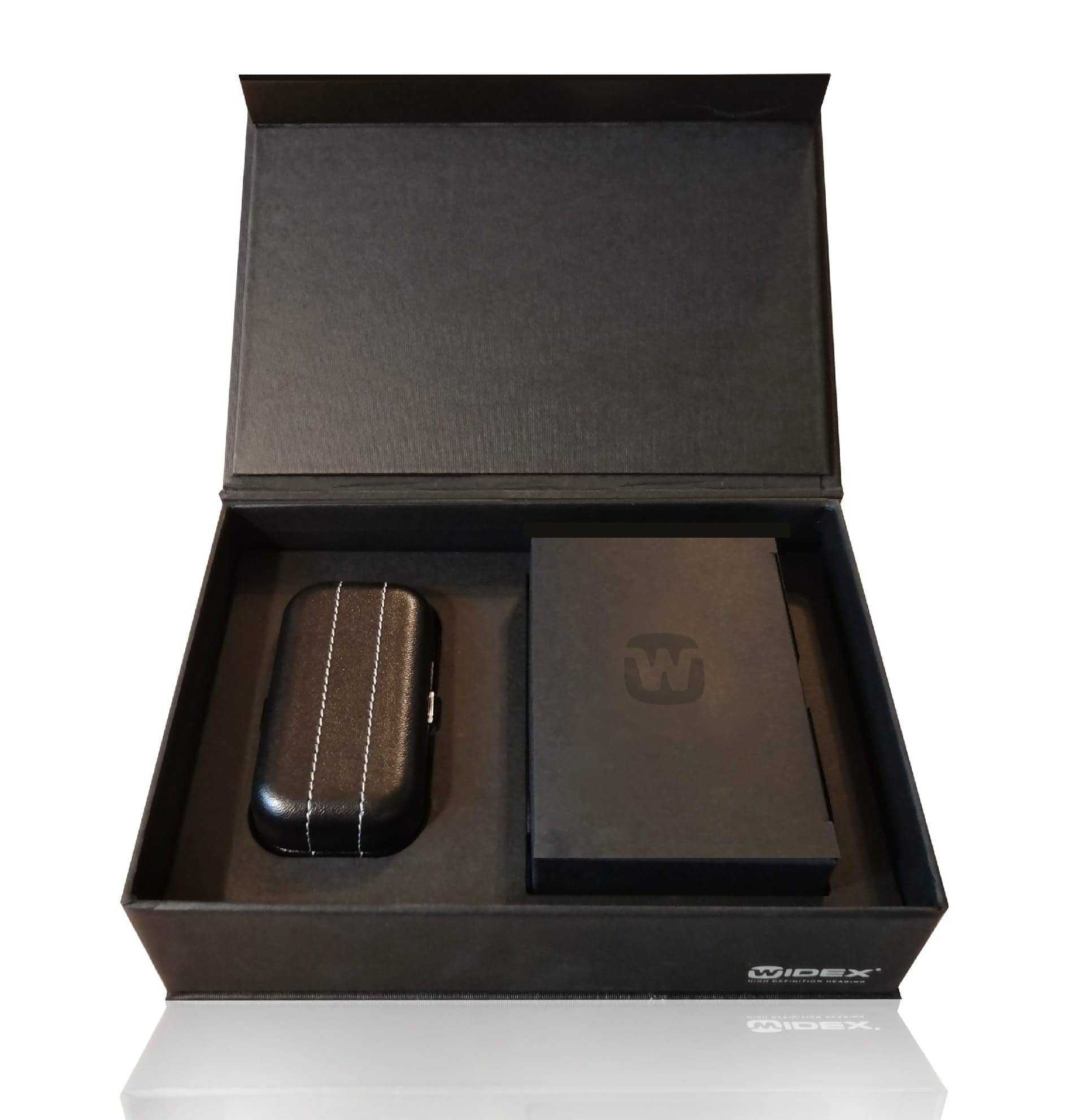 for its premium hearing aid products, including ZEN2GO and all DEX wireless accessories.
The new packaging contains no plastics or foams, is fully recyclable, and is comprised of 50% post-consumer recycled materials. All paper and cardboard used will be sourced exclusively from suppliers approved by the Forest Stewardship Council (FSC), and any glues or foils used will be environmentally harmless and non-toxic.
With this step, Widex says it will realize a 33% reduction in overall packaging—dramatically decreasing shipping weights to also help reduce fuel consumed in transportation. The new packaging meets stringent requirements for ease of use by hearing care professionals and consumers as well as protecting hearing instruments during shipping and storage.
The new packaging initiative further positions Widex as a leader in sustainability. Its headquarters near Copenhagen, Denmark, is a CO2-neutral facility powered with a wind turbine and a combination of geothermal and solar energy. Widex was the first company to earn the prestigious seal of approval from WindMade, the first global consumer label for companies that are powered by wind energy. For more information on Widex and the WindMade designation, see the March 2012 HR or click here.
Widex Public Relations Manager Peter Hentze Knudsen says, "Green packaging is an important part of showing that Widex is a socially responsible company. By eliminating waste and keeping packaging clean of unnecessary chemicals, we are living up to our promise to be a sustainable company."
Global Trade Marketing Manager Tina Køppen says, "Companies like Widex have a responsibility to reduce their environmental footprints. This is just the beginning for us as we continue to make our full line of packaging as sustainable as possible."
For more on Widex headquarters and green initiatives, see the March 2011 HR or click here.