Packetcraft, a maker of Bluetooth embedded stacks and software solutions with more than 100M enabled devices, announced its Bluetooth Qualified LE Controller is shipping with Nordic Semiconductor's flagship nRF5340 dual-core Bluetooth 5.3 SoC enabling LE Audio in commercial products.
"Nordic's successful multi-year collaboration with Packetcraft resulted in our licensing Packetcraft's Bluetooth LE Controller solution which accelerates our audio customer's product commercialization," said Kjetil Holstad, EVP Product Management at Nordic Semiconductor. "The nRF5340 has become the go-to platform for advanced Bluetooth LE applications, especially for LE Audio, and Packetcraft's market-leading implementation of LE Isochronous Channels, which Nordic has been shipping since 2Q 2022, enables Multi-Stream Audio and Auracast broadcast audio."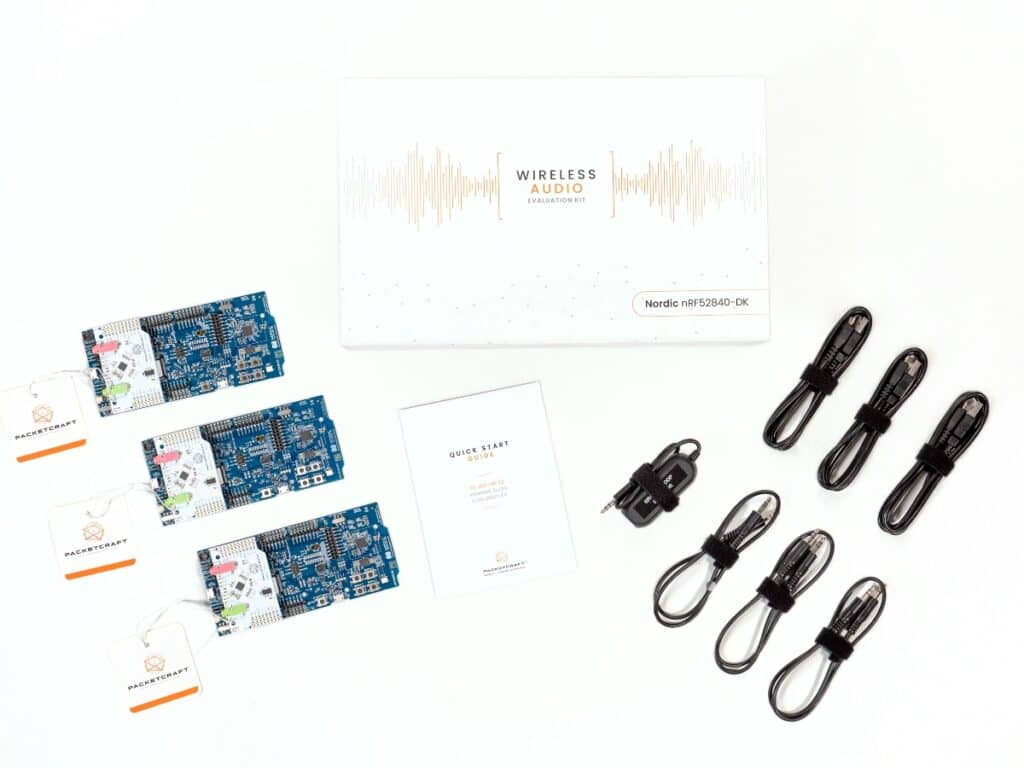 Nordic's nRF Connect SDK includes the Packetcraft Controller link layer for nRF5340 in binary form. Product developers looking for access to full source code with direct support and maintenance may benefit by engaging directly with Packetcraft, according to the company. For Bluetooth LE and LE Audio, Packetcraft offers "a comprehensive software suite," including the LC3 audio codec, with support for other Nordic SoCs including the nRF52 Series.
"Collaborating with Nordic's innovative engineers has been a rewarding experience, and allows our decades of experience in Bluetooth software to flourish by matching their platform leadership with our efficient designs and first-to-market Bluetooth qualifications," said John Yi, CEO at Packetcraft. "As the market now embraces the transition from Bluetooth Classic Audio to LE Audio, this partnership of talented teams helps ensure we are able to deliver revolutionary new capabilities and product features that Multi-Stream Audio and Auracast broadcast audio offer."
Bluetooth LE Audio is "fundamentally changing how we use and share audio, from listening to programming from a shared device to going into a public venue and enjoying high-quality audio streams." Further, LE Audio is helping usher in "a new era of accessible audio for anyone coping with hearing impairment or just listening in a noisy location." New LE Audio-enabled products becoming available include mobile devices, earbuds and headsets, hearing aids, as well as microphones and speakers.
Source: Packetcraft
Images: Packetcraft