Nupur Technologies announces the launch of Earigator, a "minimally invasive cerumen management system to provide effective and safe wax removal system."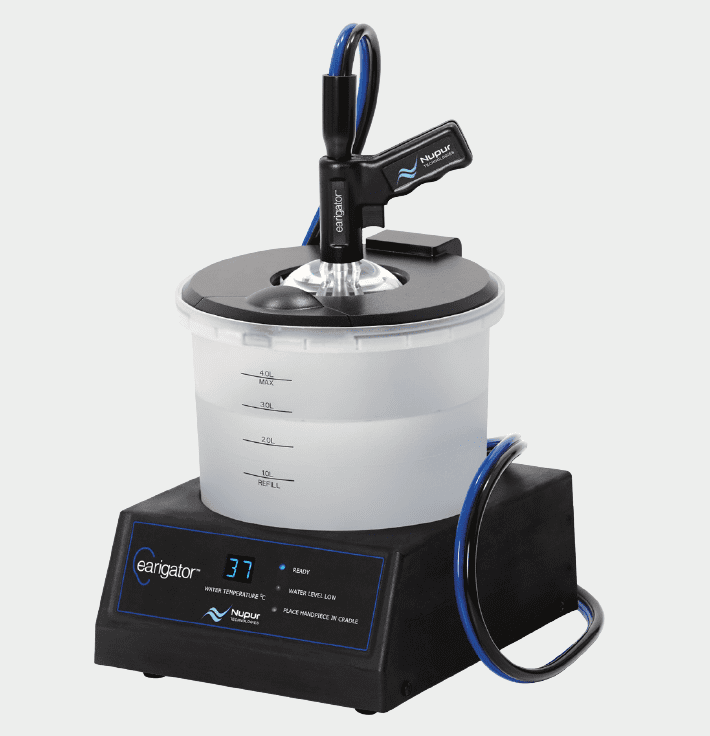 Related article: AAO-HNS Updates Best Practices for Diagnosis and Treatment of Earwax Impaction
The Earigator was originally designed by an otolaryngologist, according to Nupur, to control for factors like temperature and pressure, with features that include illumination and magnification. The "self-contained irrigation unit heats water to body temperature to help avoid vertigo effects and gives the practitioner the ability to control pressure and flow within a safe limit." When not in use, the company says, it is always on standby and does not require any preparation time for individual patients.
The company offers a 5-minute training video available on its website. The procedure itself takes about 15-20 seconds per ear, according to Nupur, and is "safe and pain free," for patients.
To find a nearby location where the Earigator can be purchased, please click here. For more information, please visit the Nupur Technologies website here.
Source: Nupur Technologies
Images/Media: Nupur Technologies, YouTube