Patient Care | June 2018 Hearing Review
A review of hearing aid/ALS compatible systems, as well as how and where to find them
There's no doubt about it: hearing aids change lives. Families are reconnected, employment is preserved, and social activities are enjoyed once again.  Hearing aids give back the valuable connection that sound offers us. With the recent advancements in hearing aid technology like Bluetooth connectivity, noise cancellation, wind reduction, and customizable apps, users are increasingly satisfied with their investments in their hearing health.
Radio frequency, infrared, hearing loop, and Wi-Fi streaming audio systems are all applicable for hearing aid users. Here is a brief review of these technologies, as well as information about the ALD Locator app and website that can help your patients find them in their own communities.
Still, there are difficult listening situations that even the most advanced hearing aids struggle to overcome. Stadium events, classroom lectures, and church services, for example, all pose unique challenges for hearing aid users. Distance from the speaker, background noise, and poor acoustics can contribute to a frustrating and tiring listening experience that hearing aids cannot alleviate entirely.
Helping your patients set reasonable expectations of what hearing aids can and cannot accomplish goes a long way towards ensuring they are satisfied with their purchase. You can help by giving patients the knowledge they need to navigate the difficult listening situations they will inevitably encounter daily.
Assistive listening systems (ALS) can be a very effective companion technology to hearing aids. Educating hearing aid users on the role they play can be a key factor to long-term patient satisfaction in your practice.
Understanding ALS Technology
ALS systems work by eliminating background noise and increasing signal-to-noise ratio, thereby delivering clean crisp audio directly to the user (Figure 1). The Americans with Disabilities Act, or ADA, requires that all public venues which rely on amplified audio have an assistive listening system installed and that hearing-aid compatible receivers be readily available. There are four primary types of ALS technology patients may encounter. Helping patients understand how to utilize each technology to improve their hearing in different environments is crucial: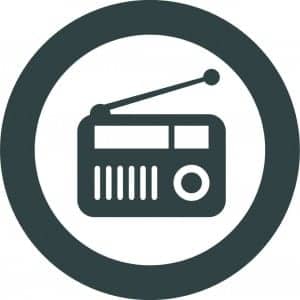 Radio Frequency (RF). RF systems work similarly to radio stations using a transmitter and a receiver. RF systems are commonly used in large venues such as stadiums and houses of worship. The transmitter sends sound from the audio source to the receiver. Individuals with a telecoil-enabled hearing aid or cochlear implant can request a neck loop with a RF receiver. The neck loop transmits the sound directly to their hearing aid, delivering a personalized experience. RF receivers can also be used with headphones for those who do not wear hearing aids.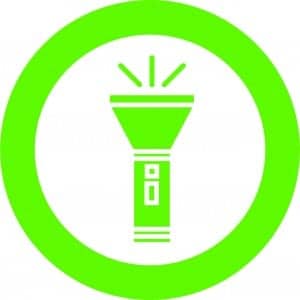 Infrared (IR). An IR system uses infrared light to wirelessly transmit sound to a receiver—very much like a TV remote. Since light cannot travel outside of an enclosed space, IR systems are commonly used in courtrooms where privacy is a concern or in classrooms and theaters where spillover sound from other rooms is disruptive. As with RF systems, patients with a telecoil-enabled hearing aid or cochlear implant visiting a venue can request a neck loop to stream audio directly to their hearing aid, and those without hearing aids can request a receiver they can use with headphones.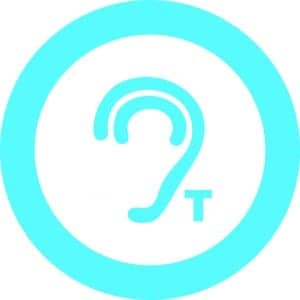 Hearing loop. Hearing loop technology, also called induction loop, utilizes an electromagnetic field to broadcast an audio signal to any visitor or participant with a cochlear implant, telecoil-equipped hearing aid, or loop receiver. Those who have used a hearing loop generally prefer them to RF and IR because there is no extra equipment involved, meaning a more discreet and personalized listening experience. If a venue has a hearing loop installed, they will indicate it with assistive listening signage that has a "T" on it. Show patients examples of this signage and ensure they know how to adjust their telecoil hearing aids to take advantage of hearing loop technology.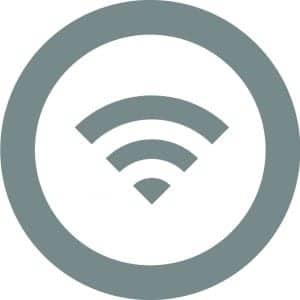 Wi-Fi streaming audio. A new and emerging type of ALS can be found in Wi-Fi. Live, recorded, or TV audio from any sound source can now be streamed directly to smartphones via Wi-Fi. This new and innovative technology allows users to then stream audio directly from their smartphone to their Bluetooth-connected hearing aids. No extra equipment necessary!
While most venues are required to provide assistive listening to their patrons, it can sometimes be difficult to determine which venues are compliant. Signage indicating the presence of ALS is required by law (Figure 2) and will indicate whether the venue has an induction loop or another type of technology.  If a venue has a hearing loop installed, it will be indicated with assistive listening signage featuring the letter "T."
ALD Locator
Assistive listening is an amazing complement to hearing aid technology, but many users are not aware that their favorite venues may have a system installed. ALDLocator.com was created so that patrons can find venues that offer assistive listening (Figure 3). Users can search by location or search for their favorite venues by name to determine if an ALS system is available, and, if so, what type. Patrons can also post reviews of the ALS system, or request a compliant venue be added to the locator. Additionally, the ALD Locator has a convenient mobile app for iOS and Android, making it easier than ever to find assistive listening on the go.
Advocate for Better Hearing!
Hearing loss can be isolating and difficult to navigate, but it doesn't have to be.  A well-informed hearing aid user is a satisfied user.  Be an advocate for patients and hearing technology. For more information on assistive listening in public venues or ADA compliance, visit www.listentech.com/support/ada-info

Correspondence can be addressed to HR or Micheline Shaffer at: [email protected]
Original citation for this article: Shaffer M. Optimizing hearing aid technology with assistive listening systems. Hearing Review. 2018;25(6):20-22.