According to Oticon, the year 2017 is a groundbreaking year for Oticon Opn with overwhelming response from both hearing care professionals and users and an array of prestigious international awards.  At AudiologyNOW! 2017,  Oticon will preview the expanded Oticon Opn portfolio via an immersive exhibit (#808) that brings the benefits of Opn's innovative new technology and features to life, Oticon announced.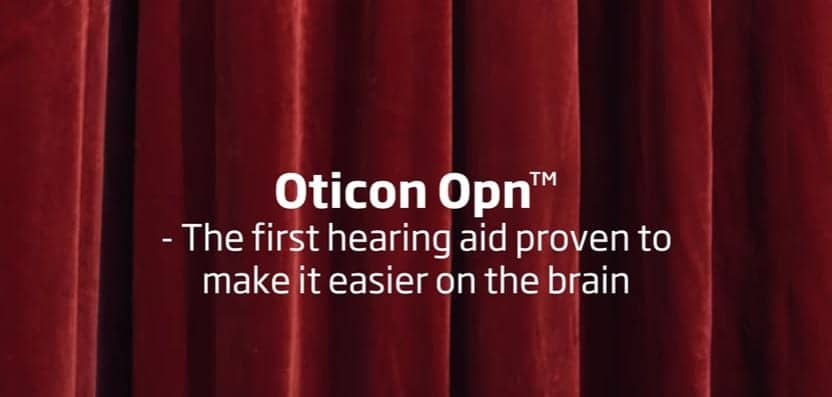 An augmented reality demonstration will allow conference participants to take control of the soundscape and experience how Opn significantly improves speech understanding in even the most challenging listening situations. Using smartphones and HD headsets, visitors can explore simple and complex 3D scenarios where Opn's ultra-fast processing enables access to all important sounds and handles multiple speakers simultaneously. Interactive "smart home" displays will show how the world's first internet-connected hearing aid unlocks the power for the Internet of Things to link to and control an endless variety of everyday devices in and outside the home, according to Oticon.
Quick Solutions presentations by Oticon audiologists, offered daily throughout exhibit hours, will give conference participants an opportunity to gain knowledge and earn CEU credits. The mini-learning modules last just 15 minutes and provide insights into a variety of topics including: Connectivity Without Compromise, Oticon's Approach to the Noise Problem, and Treating Patients with Tinnitus.
Special Events
Student 5K Fun Run/Walk (Thursday, April 6, 6:00-7:00 a.m./ White River State Park)
Empowering Students Scholarship Presentation (Thursday, April 6, 10:30 a.m.) / Oticon Exhibit #808)
Marion Downs Lecture in Pediatric Audiology (Friday, April 7, 9:45 to  11:15 a.m. / Room: 140-142)
Educational Sessions
Thursday, April 6
Connecting to the Internet of Things with Oticon Opn (1:45 to 2:15 p.m./ Room: IU 7)  Presenter: Maria Samsson, MS
Fitting Practicalities and Verification of Frequency Composition (2:30 to 3:00 p.m./ Room IU 7)  Presenters: Candace Depp, AuD and Dave Gordey, PhD Candidate
 Friday, April 7
Bone-Conduction Hearing Device Fitting Practices in Pediatrics (7:30 to 8:30 a.m./ Room 240-241) Presenters: Dave Gordey, PhD Candidate and Marlene Bagatto, PhD, AuD
Bimodal Device Fittings in Children (10:00 to 11:00 a.m./ Room 236-237)  Presenters: Lisa S. Davidson, PhD, Sheila Moodie, PhD, and Dave Gordey, PhD Candidate
Enabling a New Paradigm in Hearing Care Using Multiple Speaker Access Technology (11:45 a.m. to 12:45 p.m. /Room 234-235) Presenters: Maria Samsson, MS, and Nicolas Le Goff, PhD
Visit the Oticon Exhibit (#808) at AudiologyNOW! in Indianapolis on Thursday, April 6, 10:00 a.m. to 6:00 p.m.; and Friday, April 7, 9:00 a.m. to 3:00 p.m.
Source: Oticon