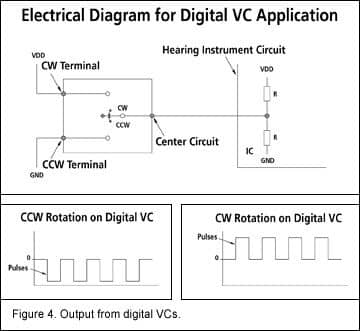 The end of a year always serves as a time to reflect on all that has happened. Among those thoughts, today's war zones and the soldiers fighting in them are always at the forefront. As of this writing, almost 3,000 American military personnel have been killed in the war in Iraq, and hundreds more have been killed in the war in Afghanistan. Another 22,000-plus military personnel have been injured in both countries. Among that group are individuals who are left with hearing damage and/or vestibular and balance problems.
Advances in protective body and vehicle armor as well as the rapid efforts of medical personnel in today's war zones have made it possible for more wounded soldiers to survive their injuries than would have in previous wars. The downside to that, however, is that among the survivors are many military personnel whose injuries have left them with permanent damage and disabilities. Today's high-powered weapons and improvised explosive devices used in combat wreak havoc on soldiers' bodies, including the delicate outer and inner ear.
A report that appeared earlier this year in The ASHA Leader1, a publication of the American Speech-Language Hearing Association, Rockville, Md, highlighted the increase in hearing loss associated with blast injuries. The report also noted that "the number of soldiers requiring treatment for auditory damage could be higher than reported" because such cases are often considered secondary to injuries that require immediate surgical care. With no gaping wound visible, "ear and balance deficits can often be overlooked or misdiagnosed."
With the survival rate higher than it ever has been, individuals with hearing loss and/or vestibular and balance problems stemming from noise-induced damage and traumas on the battlefield will need long-term hearing health rehabilitation and care.
You can take active roles in assisting these patients. On the proactive front, work with the military to promote hearing protection, update prevention protocols, and take up lobbying efforts to educate and better protect the hearing of military personnel. On the reactive end, help to ensure that these individuals with hearing damage and/or vestibular and balance problems are properly diagnosed and treated, and—along with manufacturers—donate services and products to these trauma cases. The challenge also falls to manufacturers to continue to research and develop improved products to protect hearing during battle, and put even more money and effort behind the creation of advanced hearing devices.
These unique cases present opportunities for hearing health care professionals to address the needs of some very special patients. Are you prepared to meet those needs?
Have you already begun to see wartime-related injuries that have caused hearing loss and/or vestibular and balance problems? Let us know by casting your vote in our latest Web poll at www.hearingproductsreport.com.
Reference
1. Chandler D. Blast-related ear injury in current U.S. military operations. The ASHA Leader. July 11, 2006;11(9):8-9, 29.