Final Word | January 2017 Hearing Review
As I write this month's column, it is not yet the new year, but I am looking ahead. Around Thanksgiving, the sale of our Los Angeles home was finalized, and we moved to Yorba Linda, Calif—an area in Orange County that people in Southern California refer to as "Behind the Orange curtain."
We are now living in the barn that my father built in 1950. As I have mentioned in this column before, the makeover of the barn from a catch-all storage depot and workshop to a guest house has taken 3 years of weekends and "spare" time. Our belongings are now scattered between boxes, a storage locker, and an assortment of dressers and cabinets in the barn. A typical day is punctuated by multiple "Do you know where the ___ is?" questions from one or another of us. We are slowly getting the place organized.
I cannot help but think about the parallels to professional work spaces when it comes to being organized. I tend to be a "saver" of extra parts and pieces so I have a ready inventory to rescue a hearing aid user in need. You never know when a toilet seat battery door from a 1989 Argosy canal aid might be necessary! I'm routinely reminded by my wife, audiologist Alison Grimes, that the signal to noise ratio created by too much inventory can render the spare parts useless if they cannot be located amongst all the "stuff" I have squirreled away. She's mostly right, but I think the tendency to keep stuff was nurtured into my DNA by my father who kept everything that had any possibility of usefulness in the future. I don't think I can be fully cured of the need to hang onto potentially useful things.
From the patient perspective, I think the appearance of our audiology workspace is an important part of the patient experience. When I am a patient in a clinical setting, a neat and organized work area gives me confidence that the provider and support personnel have taken care to properly prepare the space for my care. A cluttered or disorganized space is distracting and unsettling to me.
At this point, the observant reader may have already spotted a flaw in my message: If Dennis appreciates having a storehouse of extra stuff "just in case," how can he preach about keeping things neat and orderly? I've thought about this quite a bit, and have a solution that works (mostly) at work and at home.
I put a good deal of effort into thinking about the perspective of the patient or visitor who enters my territory. What do they see? How does it feel to enter the space? Is the arrangement of furniture and accessories comfortable? Does the space facilitate easy communication, or are there distracting elements that may interfere with the purpose of the visit? As the "owner" of the space, I find that a familiar setting may become so routine that I can overlook elements that may be distracting to others. It helps me to take a fresh look now and again, or to ask others about the appearance to bring another perspective into the situation.
Once I have completed the reorganization and am satisfied that the entry area, patient suites, and other work areas in view of patients inspire comfort and confidence, I can focus on my personal workspace. I think it is perfectly OK to have a separate, designated work area that may appear cluttered or disorganized to others—as long as it works for me, and isn't visible to patients or outsiders.
I admit that there is some element of hypocrisy in this approach, but I think it keeps others comfortable and meets some important criteria: Visitors are offered a serene and confidence-inspiring setting, and I know that I can retreat to my separate work space whenever I need to—a personal space that fits me like an old pair of faded blue jeans.
Of course at home, when Alison wanders into the wrong territory, she gets a little overwhelmed. I try to mitigate this by frequently telling her when I have completed a project using a critical part from my inventory, without the need for a trip to the hardware store. She's typically not impressed, but humors me.
The Final Word? Sorting out our home and work nests into comfortable and organized spaces that are welcoming to others can have benefits beyond a pleasant cosmetic appearance. We may internalize the organization so that we can work more easily and efficiently, and others are more likely to be put at ease while visiting us. Do I have evidence to prove this? Sorry, this isn't an evidence-based report. Like most of The Final Word columns I write, this is just my opinion. I simply advise that you may want to include reorganizing your work space as one of your New Year's resolutions to help improve your patients' experience. If the space works for you and is pleasing to your patients, everyone is happy.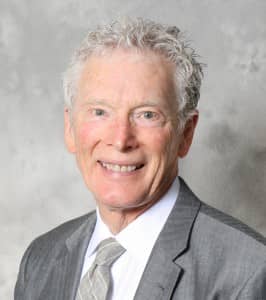 Dennis Van Vliet, AuD, has been a prominent clinician, columnist, educator, and leader in the hearing healthcare field for over 40 years, and his professional experience includes working as an educational audiologist, a private-practice owner, and VP of audiology for a large dispensing network. He currently serves as the senior director of professional relations for Starkey Hearing Technologies, Eden Prairie, Minn.
Correspondence can be addressed to HR or: [email protected]
Original citation for this article: Van Vliet D. The Final Word: Organize Your Work Space to Enhance the Patient Experience. Hearing Review. 2017;24(1):50.