President Dave Whitman discusses the success plan behind the Hear For You network.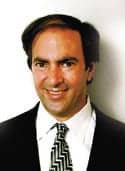 Dave Whitman, president
Founded in January 2001 as the by-product of a successful hearing aid practice, Oklahoma City-based Hear For You is a 100-office dispenser that provides group buying discounts on hearing devices. Hear For You also offers ongoing support to offices, including marketing. The network offices are independently owned and operated but benefit from the buying power generated from the group as a whole. It costs nothing to become a member of the network. Hearing Products Report recently spoke with Hear For You's president, Dave Whitman, about how the network works and why it has proven to be a successful, lucrative model for the company and its network members.
HPR: Hear For You uses a business model you developed for your dispensing practice. What does that model involve and why is it successful?
Dave Whitman: Basically, the whole philosophy behind our dispensing practice model [is to] offer people the very best products at the lowest prices, so in all our advertisements we always [include the] price along with the reassurance of a top-quality, name brand hearing aid. As we grew, our volume increased and so did our buying power, and that gave life to the Hear For You concept. We felt that if our model was so successful for us, "why don't we show others exactly what we're doing and invite them to see the model in action." In fact, we grant [network members] the right to the use of our dispensing model's name, and this allows them to benefit even more from our advertising concepts. However, we are sensitive to the name recognition that may have been developed by the member and offer some flexibility with the use of our name.
HPR: How does Hear For You make money since companies can join for free?
Whitman: The whole idea of Hear For You was to expand our concept without the control and obvious issues that a company would experience to grow nationally. So those offices that sign up can convert their practice to our model and still run autonomous to us, but benefit from every benefit we are afforded. The benefits are twofold for [Hear For You]. Hear For You receives a monetary concession for bringing new business to our manufacturing partners and on top of that, as volume grows, the entire network benefits from further savings generated by the increased volume, which can result in lower product costs.
HPR: What is the process of becoming a network member?
Whitman: Becoming a network member is simple and free, but we do have some simple guidelines we must follow. We request the prospective member to fill out a form that gives us a snapshot of their practice, what they're currently doing, and what they would like to be doing in the future. We then review the information and determine whether or not it's a good fit. The term "good fit" simply means that there are no conflicts based on the information provided by the prospective network member. We want to respect our relationships with Hear For You's manufacturing partners and their house accounts to avoid any conflicts of interest. Another concern would be to protect current network members' territorial boundaries. Once we complete that process and determine that they would be a good fit, we establish a territorial boundary based on their current practice and possibly plans for growth.
HPR: You offer more than just group buying power. What practice building services do you provide?
Whitman: Hear For You can provide network members with various practice building concepts that have propelled our dispensing practice to the level it is today. We plan to expand this aspect of the network to a seminar-type setting in the coming year.
HPR: You offer this free program and support, but what advantages does the Hear For You network offer a dispenser? What's the motivation to join the network?
Whitman: Probably the biggest advantage and motivation is the fact that we can help increase the bottom line right off the bat due to lower acquisition costs, in some cases up to 60% less than the manufacturers' single unit price. The savings can then be directed into a form of advertising to help generate more sales. If the network member utilizes the savings properly, the business will grow and become even more profitable. We have an advertising partner (Media Partners of America) to help the members create an advertising program that will work for them. Members will also be able to access our buying power strengths through office equipment and technology updates at a significant discount from our business partners with no out of pocket expense. In addition, members can also tap into a virtually unlimited source for financing business growth and development. We also offer a host of other advantages such as: lower battery costs, third-party pay assistance, and ongoing business support, to name a few. If these benefits do not give a dispenser motivation to call us…we give up!
HPR: How has Hear For You helped your original business?
Whitman: In addition to the benefits we receive mentioned earlier, our dispensing practice has grown from the networks' shared experiences. We can learn from each other and really benefit from the wealth of knowledge and experience represented within the network. The greatest aspect for us is simply helping people grow their business and watching the network develop.
N. L. Shepherd is a contributing writer for Hearing Products Report.