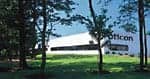 Oticon Inc, Somerset, NJ, is the world's most experienced hearing instrument manufacturer and the leading supplier of advanced technology hearing aids in the world. Since 1904, we have helped millions of people in more than 100 countries live the lives they want with the hearing they have.
At Oticon, we believe that it takes more than technology to create the best hearing care solution. That's why we put the individual needs and wishes of people with hearing loss first in our development of new hearing care solutions. We also recognize that the success of this approach requires the hands-on dedication of another group of people—skilled hearing care professionals—to ensure that the optimum solution reaches those who need it.
Oticon Inc
29 Schoolhouse Rd
Somerset, NJ 08873
Phone (800) 526-3921
www.oticonus.com
At Oticon, we are committed to continuing to provide a full range of high-performance hearing solutions that reflect the most advanced technical designs and an understanding of the audiological and lifestyle needs of people with hearing loss. We will continue to develop state-of-the-art fitting systems and provide the training and support to help our customers achieve their business goals.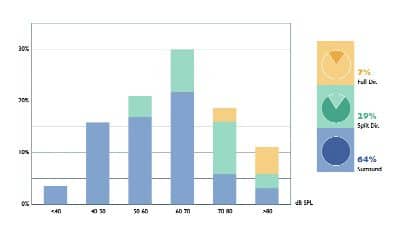 Tradition of Excellence
Oticon's parent company, William Demant, was recently named 2003 European Company of the Year, a remarkable achievement for a company representing the highly specialized product category of hearing care solutions. Oticon's strength in the United States and many markets can be directly attributed to the company's full digital product line strategy and wealth of global development resources, including the world renowned Erikshom Research Center. These strengths have enabled Oticon to be the first in many areas, including the introduction of DigiFocus, the first fully-digital, ear-level hearing aid, and Adapto with VoiceFinder, the world's first voice-activated hearing aid.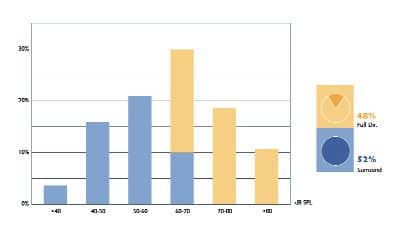 Speed, Accuracy, and Consistent High Quality
The newly opened Custom Lab at Oticon Inc, a 15,000-square-foot state-of-the-art laboratory and testing facility in Somerset, NJ, operates 16 hours per day to meet customer demand for quality instruments, accuracy and speed. Two shifts of skilled technicians and an independently certified quality assurance system are geared to delivering quality products in a wide variety of sizes and styles, customized to each practitioner's specifications.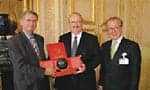 From left, French Senator Philippe Adnot, Niels Jacobsen, president and CEO of William Demant Holding, and Hans-Jacob Bonnier, president of the European Business Press Federation.
A Commitment to Sharing Knowledge
At Oticon's Human Link Conferences, hearing care professionals, leading scientists, and outside experts share news of the latest technological and audiological advances and the most successful client counseling and practice-building techniques. Client Assisted Product Selection (CAPS) workshops help hearing care professionals develop the counseling tools so essential in providing effective hearing care. Throughout the year, Oticon reaches out to professionals and students through professional sections on the www.oticonus.com web site, the audiology student summer camp, printed materials, and ongoing work with leading professional journals. In addition, Oticon audiologists travel to cities across the country conducting regional seminars and one-on-one training sessions.