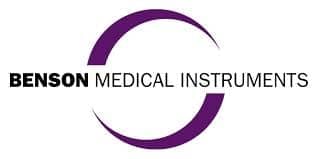 The newly released software version from Minnesota-based Benson Medical Instruments—version 7.5—is fully supported for the Microsoft Windows® 10 operating system, thus enabling occupational health professionals to use the most current technology for managing hearing conservation and pulmonary function testing programs.
Benson Medical says that, as before, version 7.5 of the software operates the Benson Medical CCA-200mini Plus audiometer and the CCS-200 Plus spirometer. Both can be used individually or integrated.
"We keep our customers compliant with occupational health regulations by continually developing software and instruments that incorporate ever-changing technology," said David Mayou, sales manager at Benson Medical Instruments. "By adding compatibility with Windows® 10, we are providing the timely development that our customers have come to expect of us."
Benson Medical Upgrade Assurance subscribers automatically receive an upgrade to the new software. Non-subscribers can obtain Upgrade Assurance and version 7.5 through an authorized Benson Medical distributor.
Benson Medical Instruments Company designs and manufactures audiometers, spirometers, and software to manage hearing conservation and occupational spirometry programs for companies. For more information, visit the Benson Medical website.
Source: Benson Medical Instruments