MED-EL Corporation USA has introduced the RONDO™, the world's first single-unit processor for cochlear implants. For the first time, the control-unit, battery pack, and coil are combined into one single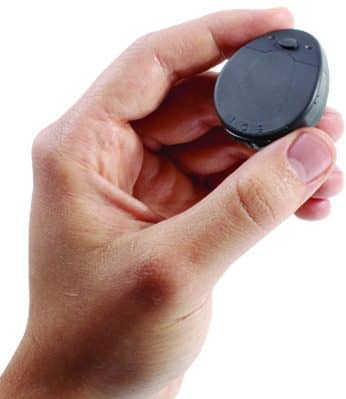 unit.
The fully integrated design makes RONDO simple to wear, and may be especially comfortable for people who wear glasses. In addition, without a cable and fewer parts, RONDO is designed to be more durable.
RONDO is based on the OPUS Audio Processor platform and features MED-EL's MAESTRO System Software technologies. This includes Automatic Sound Management for optimal hearing in changing and challenging listening situations without requiring the user to make program adjustments. The processor also features FineHearing® Technology, which provides a more detailed hearing experience.
The new processor also comes with MED-EL's FineTuner remote control, used to adjust program, volume, sensitivity, and a variety of other listening parameters. FSP is not indicated for use by prelingual children in the United States.
RONDO can be used with MED-EL CONCERT, SONATA, PULSAR, and C40+ implants, and has been designed for compatibility with future sound coding strategies. It's available in four colors: Anthracite, Nordic Grey, Crème, and Ebony.
For a limited time, new RONDO recipients, either new patients or current patients who exchange their existing MED-EL processor for a RONDO, will receive a complimentary Bluetooth-compatible neckloop. Contact MED-EL for more details.
SOURCE: MED-EL