GN Store Nord (GN) has issued an interim report for the third quarter of 2017 that it characterizes as solid third-quarter financial results, with increased revenue of 8% to DKK 2,282 million (USD $357.5 million) from DKK 2,117 million (USD $331.7 million), which was impacted both by a development in foreign exchange rates and M&A, according to the company. Organic growth was 7%, with GN's headset division, GN Audio, doing better than expected. However, the company's stocks declined by more than 5% on Thursday, as revenues were slightly weaker than analysts predicted for its hearing aid division.
According to the report, strong execution across GN Hearing and GN Audio drove a 14% increase in earnings before interest, taxes, depreciation, and amortization (EBITA) for GN Store Nord in Q3 2017 compared to Q3 2016, to DKK 406 million (USD $63.6 million). In Q3 2017, amortization of acquired intangible assets amounted to DKK (34) million (USD $5.3 million) compared to DKK (30) million (USD $4.7 million) in Q3 2016; according to the company, the increase is primarily due to smaller corporate acquisitions. Earnings per share (EPS) was DKK 2.05 (USD $.32), an increase of 36% compared to Q3 2016. In the first nine months of 2017, EPS has increased 23% compared to the first nine months of 2016, according to the report.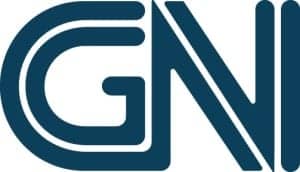 "During Q3 2017, we have focused on executing the launch of ReSound LiNX 3D which clearly differentiates us from the competition," said Anders Hedegaard, CEO of GN Hearing in a press statement. "Just like five years ago with the introduction of the 2.4 GHz technology in hearing aids, we have again demonstrated that we take the innovative lead by going our own way and not in the footsteps of others. Our customers and users of our products appreciate the rich choices in personalizing their hearing care experience that we provide with this full product family and the added new rechargeable and super power products."
GN Hearing, according to the report, delivered 6% organic growth in Q3 2017, with revenue growth of 3%, including the impact from development in foreign exchange rates and M&A. The company reported that hurricanes in Florida and Texas negatively impacted some of the growth in the US commercial market and Beltone. The positive momentum generated by ReSound LiNX 3D following the launch in Q2 2017 continued in Q3, and bodes well for rest of 2017, according to GN. According to GN Hearing, ReSound LiNX 3D is now available in all major countries, though it has not yet been made available in some major channels, including Veterans Affairs in the US. During the quarter, ReSound LiNX 3D Rechargeable and ReSound ENZO 3D super power hearing aids were added to the ReSound LiNX 3D product family.
GN Hearing's EBITA reached DKK 257 million (USD $40.3 million) in Q3 2017, an 8% increase compared to Q3 2016 and the EBITA margin was 19.4%, compared to 18.5% in Q3 2016 or 19.5% before transaction costs related to the divestment of Otometrics. GN Hearing reported free cash flow excluding M&A of DKK 253 million (USD $39.6 million) in Q3 2017, compared to DKK 271 million (USD $42.5 million) in Q3 2016. Cash conversion was 98%, compared to 114% in Q3 2016.  Market growth expectation is unchanged and for 2017, GN Hearing expects a global unit growth of 4-6%, with an ASP development of (1)-(2)%. The company reports that market growth observed in Q3 2017 was slightly below this full year expectation, reflecting negative impact from hurricanes in the US and one fewer trading day than in Q3 2016.
In Q3 2017, GN Audio reported 9% organic growth driven by the Jabra Evolve and Jabra Speak series as well as the Jabra Elite Sport true wireless earbuds. Further, the company reported, GN Audio's organic growth guidance for 2017 has been upgraded to "more than 7%" from "more than 6%" following strong performance year-to-date. The company's EBITA increased 29% and reached DKK 179 million (USD $28 million) in Q3 2017. The EBITA margin increased 2.0% to 18.7%, driven by what the company says is strong revenue growth and a favorable product mix. Free cash flow excluding M&A was DKK 164 million (USD $25.7 million) in Q3 2017 an increase of DKK 36 million (USD $5.6 million) compared to Q3 2016. GN Audio reports that the future market growth prediction is unchanged, with growth in the global CC&O market expected. In the consumer electronics market, the challenges faced in the Bluetooth mono market during 2016 and in the beginning of 2017 continued in Q3 2017 and is expected to continue in the rest of 2017.