Ralph T. Campagna proudly carries on running the family "hearingwear" business he and his father established in 1984.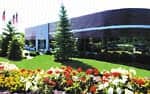 Ralph T. Campagna (left) and his father, Ralph, launched United Hearing Systems in 1984. The elder Campagna died in 2000.
There are two key components that drive Ralph T. Campagna's business philosophy: his love of the hearing health care industry and following in his father's footsteps.
Campagna, the CEO of United Hearing Systems, Central Village, Conn, was introduced to the industry through his father, Ralph Campagna, who sold hearing aids through his original company, RCI Inc, which had various retail centers within a department store chain. "He really had an amazing enterprise going," the younger Campagna says.
Campagna started out in the hearing health care business as RCI's janitor before becoming the shipping clerk, then the repair technician, and eventually the general manager.
"The first time I laid eyes on the hearing aid business with my dad, I loved it—partly because I just loved to be with my dad," Campagna says. "I would go into the service department to just play with all of the hearing aid parts, and I just got a kick out of it from the first time. The aesthetics of these tiny components are just so cool.
"And the idea of helping people is such a draw. I was always proud of my dad. He was in the hearing aid business when nobody even knew what that was; I knew, and my dad was in it and I love it," he says.

The United Hearing Systems headquarters, Central Village, Conn.
Campagna is named after his father, who died in 2000. The "T" in his name stands for Tecumseh, a middle name he shared with his grandfather and his great-great grandfather, Union General William Tecumseh Sherman.
Within the industry, Campagna is known as "RT," a nickname his father came up with in order to differentiate between the two.
It was while he was helping his father relocate the business from Minnesota to Connecticut that Campagna first thought of creating the products that the company sold. "I saw this $10,000 check in 1982. I walked into my dad's office and said, 'Look at all this money. Why don't we keep some of this by making these hearing aids ourselves?' " he recalls. "We were repairing and distributing all of these hearing aids, and I said, 'Dad, I can make these hearing aids.' "
Convincing his father to create hearing aids was a tough sell initially. "He was reluctant, but he went along with it," Campagna says.
Father and son purchased equipment and began making hearing aids for a small distribution network they had created. "I just picked up on it and learned by being completely fascinated by it and interested in it, and just loving it," says Campagna, now a board-certified hearing aid specialist.
The duo officially formed United Hearing Systems in 1984, as a designer, manufacturer, and distributor of "hearingwear," including custom hearing aids and tinnitus devices.

From left are United Hearing Systems customer service representatives Jim Verge, Sean Sullivan, and Kim Cyrus. Sullivan was recently named president of the company.
The company's 16 employees work in a 5,000-square-foot structure that includes a retail hearing aid center. "Everything we've built and distributed was developed and worked out at our retail store. It's not like we're just sitting in a lab trying to figure out how these hearing aids might work. We've always made sure they work on real people. That's been the key to our success," Campagna says.
Campagna considers the manufacture of hearing aids an art and a science. "The ear is organic and hearing is very subjective, so it's very difficult to pin a one-size-fits-all science to a person's hearing loss or their ear—that's the art part," he says. "The science [part] is how it's made—the digital products.
"How the device is applied to the person—that becomes the art," he says.
Significant Trends
"The most significant trend in the industry has been the open-fit hearing aids," Campagna says. "I think it's bigger than CICs, and I even think it's bigger than digital because digital was going to happen anyway, and a digital custom may not work as well as an analog open fit.
"We've been plugging people's ears for too long, period," he adds. "The number one issue with hearing aids is occlusion. We've made a mistake; we just plugged people's ears for too long."
In keeping with that view, United Hearing Systems is shifting its focus to a new line of custom micro-BTEs for open fitting, called Nuance. Nuance features an adjustable 12-band graphic equalizer that is designed by perceptual models of the human auditory system. Another key feature of Nuance is the digital feedback reduction. The processor uses a time domain model at the feedback path, and filters the feedback peak out of the signal without affecting the gain of the instrument.
"I've been fitting hearing aids for 25 years, and these products are just wonderful. I've never had such a high degree of satisfaction in all the years—between the fidelity and flexibility of the digital processor," Campagna says.
Campagna says hearing aids need to be custom devices; while the processor in the BTE is the same, the earpiece needs to be unique to the individual. "That's a far more effective and professional way to fit a hearing aid than a one-size-fits-all tip," he says. "That's the difference in our product."

The TransEAR™ bone conduction hearing aid.
United Hearing Systems' newest product is TransEAR™, a bone conduction hearing aid invented by Daniel Schumaier, PhD. TransEAR allows individuals with unilateral deafness to regain the effect of hearing on that side by utilizing a miniature vibrator instead of an acoustic receiver that sends amplified signals through the skull to the individual's better ear. "People can get an improvement of about 30 dB SRT, and pure tone improvements up to 30 to 35 dB. We have a special test for that where we plug and muff the better ear and do free field testing to measure the efficacy of TransEAR in an aided and unaided response," Campagna says.
United Hearing Systems, which jointly developed the product with Schumaier, entered into a licensing agreement with the inventor to manufacture and distribute the product in North America. The device received approval from the Food and Drug Administration in July, and it is expected to be available in the marketplace, in October, in limited release.
"It is an international industry first. There's never been a product that does what TransEAR does the way it does," Campagna says. "It is unique in the true sense of the word."
Campagna calls TransEAR "a success waiting to happen."
"We are making TransEAR our focus because UHS will be known for TransEAR more than any other product we've ever been able to make. It is a niche product, and it will be the standard for single-sided deafness for those people who fall in the hearing loss category that TransEAR is designed for," he says.
The company also manufactures a line of custom-end micro-BTE tinnitus devices, called Solace, a fully digital, programmable broadband noise generator that is available in a custom open canal and a postauricle model; and combination unit hearing aid-sound generators that are fully digital, programmable broadband noise generators combined with a four-channel digital processor. The company is also working on a line of lower-cost tinnitus devices.
The Changing Industry
Campagna says United Hearing Systems has changed over the years, much like the hearing health care field itself. "In the '80s, we were all doing the same thing. Anybody could come in and if you could make a nice shell and grab all the components from the different vendors, you could make a really good hearing aid," he says. "It changed the most in the mid '90s when it really became a software-driven business. We had a very difficult time competing. People would buy our low-end products, but we couldn't compete in the software arena. That [software-driven marketplace] changed everything.
Ralph T. Campagna, left, assists a patient.
"Now, I see it coming a little bit full circle. We've got a micro-BTE, and digital products with easy-to-use software, and now I'm ready to compete with anybody again," he says. "Now that the prices have come down and the digital products are available to even a smaller company like UHS, we're out playing the same game again. It wasn't like that in the late '90s; if you didn't have several million dollars and a large engineering staff, you couldn't do anything."
United Hearing Systems has become a "little company that could" by surviving the tough times and developing relationships with others in the business. "We've earned our place in this business by hanging in there so long. We know the business, we know many of the professionals around the country, and we know you have to earn the professionals' business by doing a great job," Campagna says. "There are a lot of great products that they can get, so we want to maintain a standard that people will respect UHS for being able to purchase a high-quality product."
Campagna says he respects and admires others in the hearing health care industry, especially those with a smaller business similar to United Hearing Systems.
"Everything we do [at United Hearing Systems] is about our mission to help people," he says. "I share my dad's love for this business. We were always about the business, not necessarily about having a huge profitable company. That I share with my dad, and I've been fortunate and blessed to have wonderful people work with me, many of whom are still with me for nearly 20 years," he says.
One of the newer additions to United Hearing Systems is Sean Sullivan, the company's president. Sullivan's arrival allowed Campagna to do what he prefers to do: remain in the development and sale of the company's products. "I'd rather be fitting a hearing aid or designing one than writing contracts and doing things like that," Campagna says.
Despite the elder Campagna's death, his spirit still looms largely over United Hearing Systems—as well as his son's work ethic and outlook on life.
"Dad and I had a really cool relationship. We just loved being able to accomplish something," Campagna says, choking up at the memories.
"I love what I do. Sometimes, people don't understand that," he says. "Yes, I get tense and stressed out, but I just wake up every day and look forward to what I get to do. I love working with audiologists and dispensers, talking business, and working with the techs to solve hearing aid design challenges. I just love working with the hearing-impaired; they count on us so much."
Danielle Cohen is a staff writer for Hearing Products Report.