The German Hearing Instruments Industry Association (BVHI) announced that it went online with its exhibition platform, www.ausstellung-euha.org, on January 15, 2021. From this date on, companies will be able to book their booth space for the Industry Exhibition, which is scheduled to take place from September 15-17, 2021 as a live event accompanying the 65th International Congress of Hearing Acousticians in Hanover.  
Related article: 2020 Digital EUHA Congress Kicks Off October 9 with 'Digital Future Friday' Event
For the first time in two years, the international hearing industry will be able to come together again and exchange information about the latest trends and technical developments.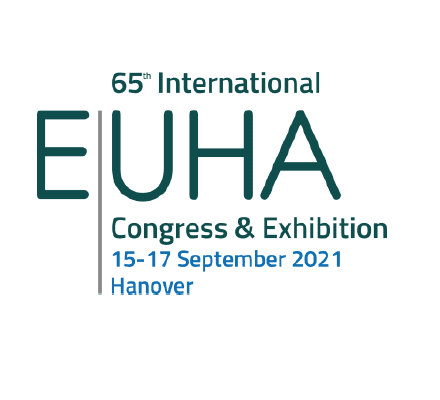 According to the organization's announcement, the EUHA Congress will be organized under "constantly updated hygiene measures and protection concepts of Deutsche Messe Hannover." With its complex infrastructure and large space capacities, Deutsche Messe is "well-suited to hold the Industrial Exhibition, also under extended regulations concerning hygiene and distance."
Dr Stefan Zimmer, Chairman of the Board of BVHI, said: "The call for professional, person-to-person exchange in our industry is getting louder. We are pleased to make it possible, in September, in a safe environment – organizing the exhibition under the guidelines necessary to ensure the safety and health of visitors and exhibitors."
 A key innovation this year is the online digital directory for exhibitors, including an industry nomenclature. This digital directory allows trade show visitors to search online for exhibitors, products, product categories, or specific services, and identify suitable contacts at the show in advance, according to the announcement.
Further digital services for virtual company and product presentations are available to exhibitors and individually bookable. These services are offered exclusively for exhibitors with a stand booking.  
In 2019, 150 exhibitors from 22 countries participated in the Industry Exhibition. The Congress and accompanying Exhibition attracted 8,250 international visitors.
Data on hearing aid provision in Germany 
Hearing loss in middle age is by far the largest modifiable risk factor of dementia. Wearing hearing instruments can significantly reduce this risk. (The Lancet, 2020) 
12% of German citizens consider their hearing ability to be diminished; only 37% of them wear hearing aids. (EuroTrak Germany, 2018) 
39 billion euros (USD $47.3 billion) is the annual cost of untreated hearing loss in Germany. (Hearing Loss – Numbers and Costs, 2019) 
Expanding the provision of hearing instruments helps reducing costs as well as risks of secondary diseases. 
About the Federal Association of the Hearing System Industry (BVHI)
The German Hearing Instruments Industry Association (www.bvhi.org) represents the manufacturers of hearing instruments active on the German market. It is the communication body for all topics relating to hearing technology and the prevention and care of hearing loss. BVHI operates the largest German-language online portal for hearing health and hearing care. Together with the World Health Organization (WHO), BVHI organizes the annual World Hearing Day on March 3 (www.welttag-des-hoerens.de). 
About European Union of Hearing Aid Acousticians (EUHA)
Since 1960, the European Union of Hearing Aid Acousticians (www.euha.org) has been in charge of organizing the International Congress of Hearing Aid Acousticians (EUHA Congress). Over the years, the event has gained international renown, and is considered the industry's most important specialist congress held in Europe. The EUHA is an association for all persons working in hearing aid fitting and supply. It provides a platform for hearing aid acousticians, scientists, and laymen with an interest in trade-specific and economic issues, who want to take part in specialized further education and vocational training in order to provide the best possible care for persons with impaired hearing. 
Source: BVHI, EUHA
Image: BVHI, EUHA