Staff Standpoint | November 2022 Hearing Review
Now that the OTC has gone into effect, press releases spotlighting new hearing care partnerships and hearing devices have become ubiquitous.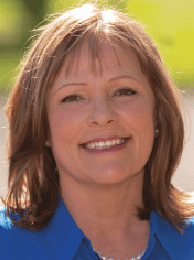 Innovative technologies such as Bluetooth LE and Auracast are already being implemented into OTC hearing aids. Sony, the consumer electronics company known for high-quality audio devices, just announced the launch of its CRE-C10 and CRE-E10 self-fitting OTC hearing aids, developed with hearing aid manufacturer WS Audiology.
WS Audiology Denmark A/S has entered into a partnership agreement with Sony to jointly develop and supply new products and services in the over-the-counter ("OTC") self-fitting hearing aid market, beginning with the United States.
In a separate announcement, the company announced HearUSA hearing centers, a WS Audiology Group (WSA) business concept developed with consumers in mind. The new brand unites 1,000 team members, 360 hearing centers, and 28 brands to introduce hearing care professionals (HCPs) and the 48 million people living with hearing loss to the "Sound of the New Age" of hearing possibilities.
GN Group also announced a new "Lifestyle Hearing" category with the Jabra Enhance Plus, an OTC enhancement product available for purchase in multiple channels, including via HCPs. The Jabra Enhance Plus also incorporates advanced self-fitting software.
IntriCon Corporation, the hearX Lexie Lumen manufacturer, will begin its distribution partnerships with Walgreens and Walmart to offer its "highly-reviewed" OTC hearing aid to consumers.
The company also announced that it had achieved a critical milestone in the clinical study of its proprietary software that will allow people to self fit hearing aids purchased over the counter from retail stores and online. The software will enable consumers to purchase and program hearing aids themselves at a lower cost and without the need for an audiologist.
OTC Consumer Shopping Website
Soundly, a consumer-driven hearing aid website, offers a quick and efficient comparison of OTC and prescription hearing aids. The website provides AuD peer reviews and uses a 5-star rating system for each device. They recently added a locator option so that consumers are able to input a zip code to find a local hearing aid provider.
OTC Announcements
October 2022 may be one of the most active months for announcements in the hearing healthcare industry, and we expect many more announcements to follow. The Hearing Review website is an excellent resource to keep you updated on the latest industry news as we post daily and breaking news from verifiable industry resources.
—Kathryn Sutherland, Director of Business Intelligence – Chief Editor
Citation for this article: Sutherland K. Keeping you up to date on OTC. Hearing Review. 2022;29(11):6.