Beltone Presents Larry Mauldin Award to Jody Winzelberg, AuD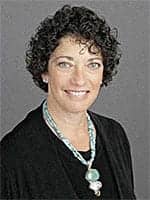 Jody Winzelberg, AuD
Beltone Electronics, Glenview, Ill, awarded the Larry Mauldin Award for Excellence in Education to Jody Winzelberg, AuD, at the recent AudiologyNOW! Convention in San Diego. Honorees are solely nominated and selected by their industry peers.
"I can't think of anyone more deserving of this award than Dr Winzelberg," said Todd Murray, president, Beltone North America. "Her extraordinary contributions to audiology education in the hearing care industry are profound. We are grateful for her ongoing efforts to improve our industry through continuing education and innovation."
Winzelberg serves as the director of Pediatric Rehabilitation Services for Audiology, Speech-Language Pathology, Occupational and Physical Therapy at Lucile Salter Packard Children's Hospital at Stanford University, Palo Alto, Calif. She is also a member of the Adjunct Clinical Faculty Department of Communication Disorders at San Diego State University, sharing her knowledge with future audiologists.
"I am honored to be chosen for this award by my colleagues. It is very gratifying to be recognized as an educator, clinician, and advocate for the profession which has given me my life's passion," Winzelberg said upon accepting the honor.
Her ongoing commitment to research and education has landed Winzelberg a number of awards including the American Academy of Audiology's Active Advocate of the Year Award (2009) and the California Academy of Audiology's Distinguished Service Award (2001).
The Mauldin Award was created to honor the accomplishments of the late Larry Mauldin, especially for his work and commitment to education in the field of audiology. His passion was to advance the knowledge of audiology and hearing aid fittings to as broad an audience as possible. Presented since 1999, the award is given to an industry leader committed to continuing education and unselfishly giving back to the profession, the community, and hearing impaired individuals.
Founded in 1940, Chicago-based Beltone Electronics is part of the GN Hearing Care Group.
Frankie Mickelson Named Winner of the Cheryl DeConde Johnson Award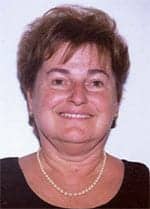 Frankie Mickelson, AuD, CCC-SLP/A, FAAA
Phonak LLC, Stafa, Switzerland (with US headquarters in Warrenville, Ill), awarded its annual Cheryl DeConde Johnson Award for outstanding achievement in educational and pediatric audiology to Frankie Mickelson, AuD, CCC-SLP/A, FAAA, the first and longest-serving public school educational audiologist in the United States.
"We received many nominations recognizing many deserving professionals for this year's award," said Dr Cheryl DeConde Johnson, honorary chair of the award selection committee. "Frankie, in particular, received numerous nominations from her peers for her tireless passion in championing FM amplification in the Maryland school system. We applaud her unending dedication and enthusiasm for the profession of audiology, are privileged to have her as a peer, and delighted to acknowledge her outstanding contribution."
Mickelson began her career in 1972 as coordinator for audiological services in the Prince George's County School System in Maryland, the 16th largest school system in the nation, with 129,000 students, and the Children's Hospital's Hearing and Speech Center, Washington. During this time, she created The Model Audiology Program, published by the Prince George's County School System. The booklet outlined a new audiology protocol for delivering services to deaf and hard-of-hearing students in the school district.
Mickelson created the Sound Field Initiative and had more than 800 kindergarten and first grade classrooms in the Prince George's County Public Schools outfitted with Sound Field Systems to allow the students in those classrooms to hear the teacher in every part of the classroom. It was an initiative that helped improve acoustic access for the general education students as well as those with hearing losses, and aided in reducing vocal stress for the teacher.
Over the years, she has traveled extensively throughout Maryland demonstrating the critical importance of FM amplification, training other educators of the deaf on the use of FM equipment, fitting students with FM in the classroom, writing proposals for new equipment, and counseling parents on its use. Mickelson created the annual Audiology Seminar for Educational Audiologists in Maryland, now marking its 12th consecutive year.
In addition, she has written multiple articles and guides throughout the years and been featured in newspaper articles explaining FM technology and its impact on school-aged children. Marking her 40th professional year, Mickelson continues to institute the latest innovations in FM amplification and advocate the importance of getting hearing-impaired students "on the air."
Her many awards and certificates over the years include PGCEA National Certification, ASASP National Certification, ACE Awards from the American Speech-Language-Hearing Association, American Academy of Audiology Scholar, and Certificate of Achievement from the Office of the County Executive of Prince George's County in the State of Maryland.
Mickelson attended Boston University and graduated with special honors from George Washington University with a bachelor of arts degree in speech pathology and audiology. She received her master's degree from Ohio University and her doctorate in audiology from the Arizona School of Health Sciences at AT Still University.
Phonak LLC introduced the award to honor US educational and pediatric audiologists for their work and commitment to advocate for and improve children's communication and academic outcomes.
The award is named for Cheryl DeConde Johnson, EdD, FAAA, the first hearing health professional to receive the award for her many years working as an educational audiologist and deaf educator, including 15 years successfully directing the audiology and deaf education programs for the state of Colorado.
Sadanand Singh
In Memoriam:
Sadanand Singh
1934-2010
The hearing health care field lost, on February 27, Sadanand Singh, PhD, perhaps the industry's most prominent book publisher, who founded three publishing houses that focused on hearing and audiology titles.
Although Dr Singh was a respected university educator, he was best known as a publisher. Speech-language pathologists, audiologists, otolaryngologists, and a host of other specialists need only look at their bookshelves to see the numerous titles published by College-Hill Press, Singular Publishing Group, and Plural Publishing Inc, to realize the magnitude of the contribution Dr Singh made to the education of everyone in those professions.
Dr Singh was born in 1934 in the State of Bihar in India. Predestined to be a farmer in the fields of Bihar, he credited the written word and his love of books with getting him out of the fields and launching a career as a speech scientist and, eventually, a publisher.
He earned two doctorate degrees, one in aesthetics from Ranchi University and the other in speech and hearing science from Ohio State University. From there, he launched a distinguished career as a speech scientist, with appointments as professor at Ohio University and professor and chairman at Howard University, at the University of Texas Health Sciences Center, and later at San Diego State University. He was highly regarded as a scientist and educator, and he had numerous related accomplishments and awards.
Among Dr Singh's most cherished accomplishments was being an author. He wrote a number of important books in his early career, including a notable treatise on phonetics, which is now in its third edition. It was his experience as an author that led him naturally into his other career, that of publisher.
In 1980, Dr Singh founded College-Hill Press, which quickly became one of the largest publishers in the speech and hearing sciences field with more than 250 titles. He later sold College-Hill Press to Time Inc under the Little-Brown holdings. He returned to publishing several years later, creating the Singular Publishing Group in 1990. In 8 short years, Singular held in print more than 350 titles and seven journals.
Dr Singh tried again to retire from publishing in 1999 when he sold Singular to Thomson Delmar (now Delmar Cengage). In his retirement, however, he founded ContentScan, a company that created an Internet-based literature search program, and in 2004, he and his wife Angie founded Plural Publishing in response to the needs of many of his former authors. Today, Plural Publishing has a growing library in speech, language, hearing, dysphagia, singing, otolaryngology, and related fields.
Dr Singh's contributions as a book publisher have had an enormous impact through the dissemination of knowledge to students and practitioners in the speech, hearing, medical, and singing professions. He was honored with a wealth of professional awards and recognitions. A partial list includes three honorary degrees, honorary Phi Beta Kappa membership, the Wilber Gould Highest Honors award from the American Voice Foundation, and the Distinguished Services Award from the Council of Graduate Programs in Communication Services and Disorders. In 2004, San Diego State University honored him with the endowed Sadanand Singh Professorship in Communication Sciences and Disorders. And, in 2006, he received the Honors of the American Speech-Hearing-Language Association—the professional association's rarely bestowed highest award—as well as the Lybarger Award, the highest honor of the American Academy of Audiology. Most recently, he received the Diversity Award from ASHA.
Dr Singh also had a huge heart. Family was at the forefront of his priorities. Despite the distance of miles, he and his brothers spoke daily. He spent much of his time with Angie, his wife of 20 years; his twin teenage daughter and son, Sapna and Sanjay; and his adult children from previous marriages, Samir, Kalpana, Meena, Sheila, and Munni, and their children. He also returned to India to visit family annually. In honor of Dr Singh's many educational philanthropies, a fund has been established: The San Diego Foundation. Dr Sadanand Singh Fund. Contributions can be sent to: TSDF/Dr. Sadanand Singh Fund, 2508 Historic Decatur Rd, Suite 200, San Diego, CA 92106.
Source: Plural Publishing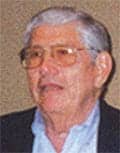 Russell Bennett
In Memoriam:
Russell Bennett
1930-2010
Russell Bennett, the Hearing Industries Association's (HIA) general counsel from 1955 to 2003, died in March from cancer. A partner of the Minneapolis law firm Gray, Plant, Mooty, Mooty and Bennett, he joined the firm in 1954 following his discharge from the US Navy. At about the same time, hearing instrument manufacturers in Minneapolis agreed to organize a trade association, spearheaded by Leland Rosemond of Otarion and Leland Watson of Maico. They chose the name Hearing Aid Industry Conference (HAIC), which was essentially an offshoot of the public relations organization called the American Hearing Aid Association.
Bennett was deeply involved with many of the most important legislative moments in the industry's history. In spring 1962, he served as HIA counsel at the famed Kefauver Committee hearings; the Health, Education and Welfare Department, Federal Trade Commission (FTC), and Food and Drug Administration (FDA) actions of the 1970s; as well as the anti-hearing aid testimony of Senator Church. In the 1980s, Senator Claude Pepper and the House Subcommittee on Health and Long Term Care carried out an investigation of the hearing industry with no result. The mid-90s brought with it FDA Commissioner David Kessler and his investigative actions of hearing-related advertising, as well as the agency's intention to revise Federal regulations on the sale and distribution of hearing aids (which was ultimately tabled). Through it all, Bennett was a keen negotiator and expert in guiding the industry through these trying times.
Bennett's association with the hearing industry nearly cost him his life in 1960 in an incident that he said profoundly affected his outlook on life. Upon arriving at the Minneapolis airport for a trip to Miami, Bennett and Watson were told that, due to a mistake in reservations, there was only one seat left on the aircraft. Since Watson was his client, Bennett offered to give up his seat and take a plane leaving in the evening. When Bennett arrived at the Miami airport, he learned that the Northwest flight on which Watson was flying had crashed. There were no survivors.
Said Carole Rogin of HIA: "Russ was great in every respect—he was a great big guy (remember those handshakes?). He had a great big smile and attitude, and an even bigger heart. Despite the fact that his illustrious law career took him way beyond the HIA board table, he stayed with us and guided HIA through the most challenging developmental years of the industry."
Bennett had tremendous respect and influence in both Washington and the Twin Cities area. He was involved in the Boys Club and the United Way, and in 1988 he and his wife, Beth, received the National Society of Fund-Raising Executives Award for Outstanding Volunteer Leadership. Bennett also served as chairman of the University of Minnesota's fundraising campaign—an effort that yielded $1.6 billion. Bennett was an accomplished mariner (he crossed the Atlantic in a 36-foot catamaran), and he and his wife spent much of their time on the water.
He is survived by his wife Beth, and his two daughters, Robin and Marym. Memorials can be sent to: The Bennett Family, 21957 Minnetonka Blvd, Unit 20, St Albans Bay Villas, Excelsior, MN 55331.