Conferences/Conventions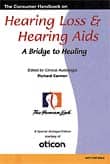 AAS Annual Meeting
The American Auditory Society (AAS) will hold its annual meeting on March 14-16 at the Holiday Inn Sunspree Resort in Scottsdale, Ariz. Among the many presentations, which include 30-minute technology updates and 15-minute podium papers, will be special presentations from Charlie Libermann, PhD; Robert Shannon, PhD; Marty Waldorff, PhD; and Craig Newman, PhD. Edwin Rubel, PhD, will provide this year's Carhart Memorial Lecture, and a special AAS Lifetime Achievement Award will be presented to Mark Ross, PhD. AAS is a multidisciplinary organization composed of individuals whose professional work is dedicated to the ear, hearing, and balance. The event offers 1.5 AAA/ASHA CEUs and 15 hours of IHS/NIHIS CE credits. Contact AAS at (602) 789-0755; email: [email protected].
AAO-HNSF Sensorineural Hearing Loss Conference
The 15th Annual American Academy of Otolaryngology-Head and Neck Surgery Foundation (AAO-HNSF) Cherry Blossom Conference takes on the theme of "Contemporary Management of Sensorineural Hearing Loss" at the Ritz Carlton Pentagon City, Washington, DC, on March 22-24. Designed for otolarngologists, audiologists, hearing instrument specialists, and hearing scientists, the conference will feature numerous presentations on the molecular and genetic basis of sensorineural hearing loss (SNHL), medical aspects of noise and presbycusis, conventional hearing instruments, implantable devices, medical treatment of SNHL, cochlear implants, and presentations relative to the hearing health care team. For more information, visit the organization's Web site at www.entnet.org/meeting.html or call (703) 519-1530.
AAA Annual Convention
The American Academy of Audiology (AAA) reports that registration for its 14th annual meeting, April 17-20 in Philadelphia, has officially opened. Audiologists are invited to go online to select their housing and register to attend via the Web at: www.audiology.org/convention/2002. For more information, visit the Web site or contact AAA at (800) AAA-2336.
Industry Technical Conference
The Millennium Conference II, a 2-day technical meeting for the advancement of technology in the area of amplification including hearing aids, batteries, components, and other related items, will be held Sunday afternoon and Monday, April 21-22, immediately following the AAA Convention in Philadelphia. Those involved in technical development aspects of the industry are encouraged to participate. The Millennium Conference I was held in March of 2000 following the AAA Convention in Chicago, with 35 industry leaders in attendance. For information on attending or presenting, contact John Oltman at Key Consultants:(608) 832-4430; email: [email protected].
Northeastern Regional Hearing Health Professions CE Seminars
The New Jersey Association of Hearing Health Professionals is sponsoring its 23rd Annual Northeast Regional Hearing Health Professions Continuing Education Seminars at Caesar's Boardwalk Hotel Casino in Atlantic City, NJ, on March 17-19. The organization reports that 14 IIHIS CE credits and 1.4 ASHA CEUs are expected to be available. A preconvention course will be offered for 7 hours on Saturday, March 16, and 3 hours on Sunday morning, March 17. Sheila T. Sinclair, MSc, will present "Application of Real Ear/DSL Lab," a course that includes theory, instruction and hands-on practice. For more information, contact Paul Kenney, (908) 722-7202.
International Congress of Audiology
The 26th International Congress of Audiology will be held in Melbourne, Australia, on March 17-22. The Congress will feature a diverse scientific program of symposia and round tables and free papers on topical issues in audiology, plus a consumer forum and extensive trade exhibition, according to conference organizers. Round table and keynote discussions will include the topics of implantable technology, speech perception and pschophysics, and prevention and rehabilitation of hearing problems in the elderly. For more information, email: [email protected]; Web site: www.conferencestrategy.com.au; or call (+61) 3-9521-8881.
Kresge Hearing Research Laboratory CE Courses
The Kresge Hearing Research Laboratory, Louisiana State University, New Orleans, offers the continuing education course "New Developments in the Practice of Modern Clinical Audiology" on March 14-16. The course features Charles I. Berlin, PhD, and Linda J. Hood, PhD, and provides information on: physiologic and psychoacoustic principles underlying the audiological test battery; current protocols using OAEs and auditory evoked potentials; evaluation of CAPDs; and current practices in hearing instrument fitting and real-ear measurement. The course offers a maximum of 18 CE hours. For more information, visit the laboratory's Web site at www.kresgelab.org or contact: Course Coordinator, (504) 568-4785; email: [email protected].
---
Educational Materials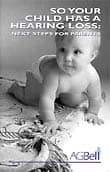 Auditory-Visual Training Course
Sensimetrics Corp, Somerville, Mass, has introduced "Seeing and Hearing Speech: Lessons in Lipreading and Listening," an interactive computer-based training program for people with hearing loss. The program presents the basic cues for lipreading and auditory-visual integration in structured lessons using high-quality recordings of isolated words, phrases, and sentences. The training is designed to provide users with practice in combining visual and auditory signals to better understand speech, and the CD-ROM is designed to be simpler than instruction using videotapes. The program is intended to be used by professionals and by clients at home. For information, visit the web site www.sens.com/SHS; email: [email protected].