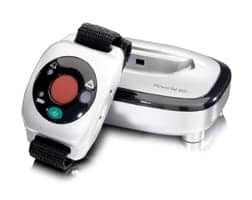 New Wireless Wrist Shaker/Telephone Alert
Amplicom USA, Long Island, NY, has released the new PowerTel 601 wireless wrist shaker, designed to notify hearing and vision impaired individuals of an incoming telephone call. Worn like a bracelet, the 601 shaker either vibrates or flashes when a call is received. The unit is reportedly splash-proof for showers and other outdoor activities. Features also include visual LED call signaling; ability to answer calls in speakerphone mode at the press of a button; a dedicated emergency button to automatically dial emergency numbers; and carrying up to 50 hours of chargetime in standby mode.
www.amplicomusa.com
(516) 783-7171
---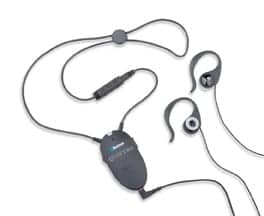 New Bluetooth Neckloop
ClearSounds, Chicago, has introduced a new amplified Bluetooth-enabled amplifier. The Quattro Amplified Bluetooth Neckloop with QLink is a hands-free device with a built-in microphone and receiver that provides two-way communications or one-way audio reception for all four major applications: home, office, mobile, and entertainment. Designed for hearing aids with and without t-coils, the Quattro can also be used for individuals with hearing loss who do not use hearing aids. The device uses a v2.1 +EDR Bluetooth transmitter with A2DP for stereo sound quality and enhanced transmission speeds for sound synchronized connections to televisions, stereo systems, and virtually any other sound source.
www.clearsounds.com
(800) 965-9043
---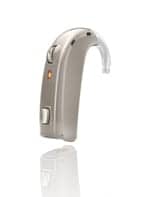 New Super Power (SP) Hearing Aid for Kids
Oticon, Somerset, NJ, has introduced the Safari Super Power (SP) hearing aid for children with severe-to-profound hearing loss. The new Safari SP, designed with a child-friendly super hero theme, provides not only audibility, but also higher signal fidelity to preserve the speech signal in its most natural and undistorted form. The Safari SP is engineered to amplify sound to simultaneously achieve sufficient loudness and deliver the amplitude and temporal speech cues children with severe-to-profound hearing loss need to better understand speech. Safari SP is also designed with connectivity solutions. The system includes Oticon's Streamer and the ConnectLine system, which provides a wireless connection to TVs, PCs, mobile phones, and mp3 players that stream audio directly to the child's hearing instruments.
www.oticon.com
(800) 526-3921
---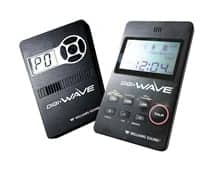 HARC Offers Williams Sound's Digi-Wave
HARC Mercantile Ltd, Kalamazoo, Mich, introduces the Digi-Wave from Williams Sound, a simultaneous one- or two-way listening system in the 2.4 GHz band. Used in the classroom, at meetings, while listening to TV, in the car, or in other one-to-one or small group situations, the DLT-100 transceivers both send and receive sound for one- or two-way communication. A built-in microphone and speaker in the unit allow use without the need for accessories; there are jacks to use external microphones and listening devices such as headphones or neckloops. It can also be connected directly to an audio source.
www.harc.com
(800) 445-9968
---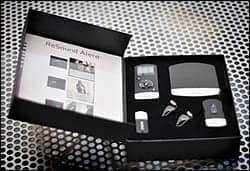 First Patient Kit for Wireless Fitting
GN ReSound, Minneapolis, is now offering a First Patient Kit, a wireless hearing aid fitting kit that is designed to help audiologists with their first ReSound Alera patient fitting. Because the Alera hearing aid uses 2.4 GHz wireless technology, it can be fitted without connecting the hearing aid to a computer via a cable. Instead, the Airlink fitting accessory is inserted into the USB port of a computer and wirelessly communicates with the hearing aid. The kit includes two ReSound Alera hearing instruments, a Unite TV streamer, a Unite Remote Control, a Unite Phone Clip, and the ReSound Airlink for wireless programming. The Unite accessories allow users to tune directly into other common audio devices via Bluetooth technology.
www.gnresound.com
(800) 248-4327
---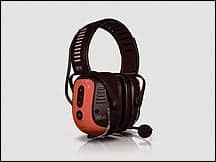 Intrinsically Safe Ear Headset for Industrial Noise Reduction
Sensear, Larkspur, Calif, has introduced the IS Smart Muff, an intrinsically safe (IS) industrial headset designed to enhance communication in high noise environments while keeping workers protected from noise induced hearing loss. The product combines Sensear's SENS (speech enhancement, noise suppression) technology to enable users to communicate in high noise via face-to-face, two-way radio (with a compatible IS model), or Bluetooth through a cell phone without having to remove the hearing protection. Additionally, the IS Smart Muff enables muff-to-muff communication in short-range distances (up to 50 meters).
www.sensear.com
(888) 736-7327