The following short articles were written by the respective manufacturers/suppliers in order to provide HR readers with fast, effective information on a wide range of topics, including fitting, diagnostics, unique hearing aid applications, and marketing/business management concepts. These descriptions were provided by the participants upon request of HR. To learn more about these topics, or the products/services featured in the tutorials, please contact the companies directly.
SUBJECT CATEGORIES
ASSISTIVE TECHNOLOGY
How to Increase Hearing Aid Sales, Customer Satisfaction, and Reduce Returns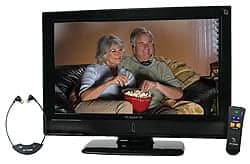 TV Ears' latest product is a "senior friendly" LCD high-definition TV with built-in wireless transmitter and headset, and an optional loop field for t-coil enabled hearing aid users.
Even with the technological advances in today's hearing instruments, television remains one of the great obstacles for people suffering from hearing loss. Many hearing aid users complain that they still can't hear television with clarity, and they often return the hearing aid without the knowledge of other products available to them.
Now hearing care professionals can promote the benefits of hearing instruments and ensure customer satisfaction with clear television audio delivered directly to their patients' hearing aids. The new TV Ears TV® is the first "Senior-Friendly" LCD high-definition television with a built-in wireless transmitter and headset for better listening, easy-to-use color-coded remote control device, and optional loop field for t-coil enabled hearing aid users.
The TV Ears TV with loop is ideal for any office or waiting room and the perfect tool for audiologists and hearing instrument specialists to demonstrate the benefits of t-coil enabled hearing aids. "Utilizing inductive loop technology drastically reduced hearing aid returns and dramatically increased patient loyalty and referrals," says Bill Diles, MA, of Hearing Solutions for Sonoma County, in California.
Additionally, TV Ears Authorized Dealers have the option to purchase the TV Ears TV special demo package with the company's "White Glove" specialty service that includes delivery, installation with complete hook-up, programming, and one-on-one instruction service of the television and associated headset by a knowledgeable and friendly technician.
TV Ears has helped over 1 million people with hearing loss hear television clearly. For more information, call the TV Ears Authorized Dealer VIP line at (877) 854-1040 or visit www.tvears.com.
TV Ears Inc
Spring Valley, Calif; (877) 854-1040
www.tvears.com
BATTERIES
How to NOT Sacrifice Hearing Aid Battery Performance When Going Green!
The Rayovac ProLine Advanced Mercury Free is the World's Longest Lasting Mercury Free hearing aid battery!
Some may remember the transition to zinc air technology back in the late 1970s. Before that time, hearing aid batteries were mercury-oxide based, made up of 50% mercury. Moving to zinc air decreased the amount of mercury in the hearing aid battery cell to 3.5% by weight. The 1996 Mercury-Containing and Rechargeable Battery Management Act further restricted the addition of mercury to 25 mg per button cell.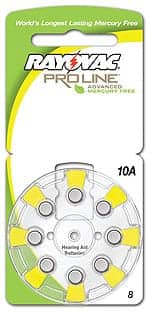 For decades, the battery industry has been working diligently to solve the technological challenges of eliminating mercury from all types of batteries. Although no one would disagree that mercury is bad for the environment and can cause a range of problems, it does perform a variety of functions in the battery. Mercury is a good electrical conductor, and is used to suppress gassing, improve discharge voltage, and initial service life and life retention.
Advanced Rayovac Engineering. In order to have a properly functioning hearing aid battery with long life, Rayovac's dedicated R&D team developed a cell design and chemical formulation that removed mercury, but maintained the performance, quality, and reliability that Rayovac is known for. The result is the new ProLine Advanced Mercury Free—the World's Longest Lasting Mercury Free hearing aid battery!
Confirmed by independent testing, this battery lasts 30% longer than other mercury-free batteries, delivering up to 4 more days of battery life! ProLine Advanced Mercury Free allows you and your patients to enjoy the same performance and quality that you have come to expect from Rayovac—while making a positive impact on the environment.
ProLine Advanced Mercury Free is only available direct from Rayovac, and is supported with ProLine's Business Builder programs. Contact our dedicated Product Consultants to learn more about this innovative new product today!
Rayovac
Madison, Wis; (800) 356-7422
www.thepowerofhearing.com
---
How to Get the Most Out of Your power one Rechargeable ACCU Plus Hearing Aid Batteries
Rechargeable hearing aid batteries from power one are gaining in popularity as they provide new flexibility for people on the go. Whether the user chooses a pen or pocket charger, the ability to recharge their device's cells can provide a significant convenience. A complete line of batteries (ACCU plus p10, p13, p312, and p675) and chargers (pocket and pen configurations) are now available from power one: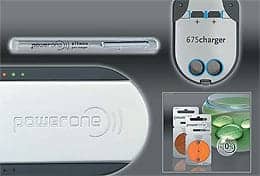 The power one Pencharger and Pocketcharger provide patients with more options and flexibility when using their hearing aids.
Pocketcharger. The power one pocketcharger is suitable for charging 1 or 2 power one ACCU plus rechargeable hearing aid batteries. Selecting the appropriate battery compartment insert, users can charge p312 ACCU or p10 ACCU or p13 ACCU plus cells. The inserts are included with the charger. The pocketcharger is powered by a rechargeable lithium polymer battery and requires no electrical outlet. Empty cells can be recharged in about 2.5 hours, depending on their type.
A unique safety function is featured; before charging, special circuitry discharges partly charged batteries to prolong their service life. Starting with a charged lithium polymer battery, users can charge a power one ACCU plus type p13 battery 18 times before the lithium polymer battery needs recharging.
Pencharger. Hearing aid users can choose to use the power one pencharger to charge batteries with Ni-MH technology. The charger works for sizes p13 ACCU, p312 ACCU, and p10 ACCU. AAA batteries (two batteries required) provide the power for the pencharger. Like the pocketcharger, the pencharger requires no electrical outlet and is thus totally portable. The pencharger is microprocessor controlled and automatically charges the power one ACCU plus battery in 5 hours once inserted into the charger. The pencharger looks like a quality writing instrument and fits discreetly into shirt and jacket pockets.

Rechargeable power one hearing aid cells and chargers are a great solution for active hearing device users, as they offer a dependable backup when standard zinc-air batteries lose power or when replacements cells are not immediately available. Plus batteries feature an environmentally friendly 0%Hg chemistry.
VARTA Microbattery
White Plains, NY; (800) 468-2782
www.powerone-batteries.com
BUSINESS MANAGEMENT
How to Increase Office Efficiency and Grow Revenue
Blueprint OMS is a powerful, easy-to-use clinic management system designed expressly for hearing health care practices. It simplifies and automates everyday tasks and provides a marketing module that makes it easy for you to stay in touch with your patient base.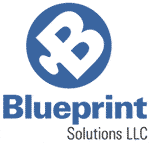 Blueprint OMS takes care of everyday tasks such as:
Scheduling
Patient data
hearing aid and equipment information
Invoicing and third-party billing
Communication
Reporting
Accounting integration
The main objective of staying in touch with your patients is:
Improve patient retention.

This ensures that your patients always think of you and your practice when it comes to meeting their hearing health care needs.

Leverage re-sell opportunities.

Make sure your patients are kept up to date on the latest in hearing technology and what it can do for them. Re-call your patients for periodic checkup, clean and check, sale of warranty extension, and battery specials, just to mention a few.
Blueprint OMS marketing module makes it easy for you to create mailings and campaigns and for you to target specific patients based on information such as "last appointment," "age of hearing aid," or "warranty expiration date." It also allows you to measure and track your lead generation sources and marketing campaign effectiveness. This ensures the most effective use of your marketing budget.
Blueprint OMS has an intuitive graphical user interface with drag and drop functionality. Blueprint OMS has real-time integration with QuickBooks. Blueprint OMS is Internet based and can be accessed from any computer with Internet access.
With the introduction of Blueprint OMS, you now have a new option in Internet-based office management. Blueprint OMS is more than an office management system. It is a foundation for managing and growing your business. Blueprint OMS is clinic management made easy.
Blueprint Solutions LLC
Eden Prairie, Minn; (877) 686-8410
www.blueprintsolutions.us
---
How to Add Time to Your Day with the MyOticon Business Portal
Are you tired of phone calls to place instrument orders? Do you need to request Order Forms after the close of business? Would you like to know the status of your ITE order because the fitting is next week? If so, then MyOticon can help!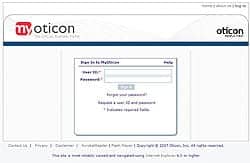 Getting started with the time-saving and convenient MyOticon online business portal is easy: simply visit www.MyOticon.com to obtain a User ID and Password.
MyOticon.com is Oticon's business-to-business portal available to all account holders. It is designed to enable Oticon customers to conduct many important routine business transactions with Oticon. This can save you precious time during your busy day. Or you can finish up many of your tasks even if you end up working late—MyOticon is available 24/7!
MyOticon is an easy-to-use online business tool with powerful functionality. It includes online ordering, order tracking by date of order entry and tracking number, and the ability to view invoices, statements, and credit memos. You can also download order forms and consumer marketing materials. The site includes a News and Events Section so you can stay up-to-date with the latest information and activities happening at Oticon.
If you haven't had the chance to get started with MyOticon, we invite you to check it out and experience the convenience it offers and time it saves.
Not a MyOticon user? It's easy to register! To get started, just follow these easy instructions:

Visit www.MyOticon.com and click on the link "Request a user ID and password."
Passwords are issued within 24 hours of a request.
MyOticon.com is the business-to-business portal that connects you with Oticon. Available 24 hours a day, 7 days a week, you can manage your business needs anytime and anywhere.
Oticon
Somerset, NJ; (800) 856-3921
www.oticonusa.com / www.MyOticon.com
FITTING TIPS
How to Take a Good Ear Impression that Reaches the Second Bend of the Ear Canal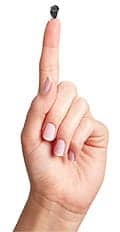 AudioSync's new invisible-in-the-canal iSync.
Tremendous advances have been made in the hearing aid industry, but making a good earmold impression is still as fundamental to success with hearing aids as "blocking and tackling" is to football. Starting with a good, deep ear impression means that patients will receive a better fitting, sounding, and looking hearing instrument—regardless of the size or type of the hearing aid.
A deep impression is required to fit AudioSync's new invisible-in-the-canal hearing aid—iSync. The iSync doesn't require a new procedure to fit; it simply requires an ear impression that reaches the second bend of the ear.
How to take a good ear impression:
Communicate with the patient to make sure they are comfortable and understand what you are doing throughout the process.
Begin with ears that are free of cerumen and debris. Clean the ears if necessary.
Use a bright light source and a binocular view, Lumiview, microscope, or video otoscope to look in the patient's ears.
Place a vented, cotton otoblock lubricated with OtoEase deep into the ear, checking your progress with the otoscope or other tool you are using.
Use low-viscosity, low-density (25 shore) silicone impression material in the ear and fill slowly.
Remove the impression material and visually inspect the ear.
Use the provided measurement tool to assess the impression for adequate ear canal length, width, and height.

When this process is used, over 70% of patients can be fit with iSync.
AudioSync
Eden Prairie, Minn; (877) 278-8482
www.audiosyncpro.com
---
How to Fit TransEar for Single-Sided Deafness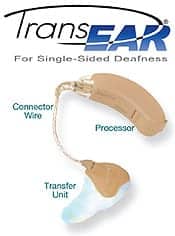 The TransEar transfers mechanical energy to the bony portion of the ear canal.
TransEar® is the effective and affordable nonsurgical remedy for single-sided deafness.
How It Works. A BTE processor converts sound received into electronic signals that progress down a thin, flexible wire to an oscillator embedded in a custom half-shell ITE called a transfer unit. The transfer unit is custom made by laser to exactly fit the user's ear. When the shell vibrates, it transfers mechanical energy to the bony portion of the ear canal. Those vibrations travel through the bones of the skull to the good cochlea on the other side. No device is worn in the better ear, so it remains unoccluded, which patients vastly prefer.
Fitting Tips for TransEar. Here are a few key points for a successful fit:
The transfer unit has to fit snugly in order to make contact with the bony portion of the ear canal. That starts with an excellent silicone impression past the second bend.
Do not proceed to programming before first making sure the fit is comfortable.
If comfort adjustments are needed, proceed slowly with multiple light sandings. If too much acrylic is removed, the snug fit necessary for effective bone conduction may be lost.
TransEar is available in two versions: the 270 and the 380HF. Which version ships is a function of the patient's audiogram, which must be sent in with the silicone impression. The 380HF is most successful with individuals who have excellent high frequency hearing in the better ear, whereas the 270 is most often the better choice for patients with a high frequency loss in the better ear.
Programming is accomplished using a Hi-pro box, and a directional mic is optional with either the 270 or 380HF.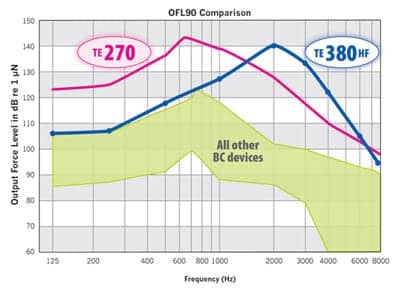 Maximum output level of TransEar 270 and 380HF versus other bone-conduction devices.
For more information, including detailed indications for use, visit or call (888) 382-9327.
Ear Technology Corporation
Johnson City, Tenn; (888) 382-9327
www.transear.com
---
How to Attract the Professional, On-the-Go Baby Boomer Patient
Just as they have impacted virtually every other consumer category, Baby Boomers are now changing the face of the hearing aid industry. This rapidly growing patient segment features active, discerning individuals who are more likely than ever to be balancing a thriving career, heavy community involvement, and dynamic family life.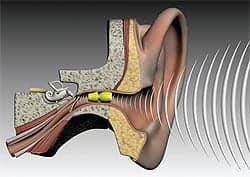 WOW! hearing device placement.
When Baby Boomers face the prospect of hearing loss, however, traditional hearing devices simply will not do. Many Boomers believe that hearing aids are hard to use, inconvenient, or inflexible—and worst of all, not cosmetically appealing. This represents an unparalleled opportunity for hearing care professionals to bring this group the gift of renewed hearing. Best of all, you'll be attracting a vibrant new demographic to your practice, resulting in long-term patient care relationships.
WOW! Invisible Hearing Devices are:
100% Invisible.

Inserted deep into a patient's ear canal, WOW! offers natural hearing amplification that is truly invisible.

Effortless, Extended Wear.

WOW! Invisible Hearing is designed to be worn 24/7, for up to 120 days. That's maximum patient convenience in an easy-to-use device.

Hassle-Free.

WOW! Invisible Hearing offers patients a truly "hands-free" hearing solution—without batteries or daily maintenance. WOW! users can sleep, play sports, talk on the phone, even shower—all without worrying about their hearing devices.
WOW! Invisible Hearing is available exclusively for members of the Right Hear Network, which offers network partners a full-service marketing team, in-depth practice management assistance, and professional development programs. Users of extended-wear devices have reported a 93% greater satisfaction rating when compared to their traditional hearing aids.1 To bring this device to your most discerning patients, just contact us at 877-7GET-WOW (877) 743-8969.
Reference
Arbogast T, Whichard S. A new hearing aid class: The first 100% invisible extended-wear hearing aid. Hearing Review. 2009;16(4):20-27.
Right Hear Network/WOW! Invisible Hearing
Hewitt, Tex; (877) 743-8969
www.RightHearNetwork.com
---
How to Fit Sonic Innovations' Touch in 4 Steps
There are 4 steps to placing an order for a Touch instrument:
Sonic Innovations' Touch and Touch stick-ons that cover the clip and add a personalized dimension of style.
Choose a base color.

There are 5 options: white, black, beige, light gray, and dark gray.

Choose a clip color.

There are 15 options, ranging from hair and skin tones to fun, bright colors.

Select a receiver assembly length.

The length depends on your patient's anatomy. You can determine the proper length by using the same measuring tool used to determine tube length on ion and Velocity miniBTE products.

Choose a dome type and size.

There are multiple sizes/styles of domes offered for Touch, including our new Extended Domes. These domes increase the fitting depth of the Touch receiver assembly, providing increased retention in the ear canal and better feedback prevention.
Bonus Step! We have new stick-ons that neatly cover the Touch clip and provide an added dimension of style. You can obtain a sheet of these stickers when placing your Touch order.
Remember to match the dome style attached to Touch to how it's configured within EXPRESS. When you enter the Fit Hearing Aid screen, the Aid Info tab is automatically selected and you are prompted to select the Dome Type attached to the patient's Touch device.
Hand your patient a piece of paper to crumple up and ask them if the paper sounds the way it feels. Increase the fitting level until they say it sounds more like plastic or metal than paper. When it no longer sounds like paper, decrease one level and use this as your starting fitting level.
We've added Voice Alerts to Touch 12 so you'll have access to this great feature in both the Touch 24 and Touch 12 models. Once all audible indicators are set to your patient's preference, click Save and Close.
How do you disconnect the receiver assembly from the Touch device? Just give it a gentle tug—hook your finger through the bend nearest the Touch body and pull. We designed Touch to have a snug connection between the body and receiver unit to prevent them from coming apart during use. We also designed Touch to be sturdy enough to remove the receiver unit with a good tug, so tug away!
For any questions, you can reach Sonic Innovations Customer Care at (888) 423-7834.
Sonic Innovations
Salt Lake City; (888) 678-4237
www.sonici.com
---
How to Use Starkey On Demand for Adjustments Over the Phone
The T2 On Demand function uses a phone to unlock the patient's hearing aid and make adjustments using touchtone (DTMF) response.
Hearing care practitioners can now provide the benefits of telehealth and elevate their interaction with patients through Starkey's On Demand options including T2 On Demand and Audiology On Demand.
T2 On Demand allows practitioners to make common, standard adjustments over the phone, while Audiology On Demand provides immediate, real-time assistance during difficult fittings.
How To Use T2 On Demand:
A patient calls.
Find out what the patient is experiencing to determine if you can use T2 On Demand to adjust their hearing aid.
Using touch-tone (DTMF) response, unlock the patient's hearing aid using a unique code.
Refer to the T2 On Demand worksheets in the "Inspire® 2010.2 Help File" to make adjustments using touch-tone (DTMF) response.
How To Use Audiology On Demand: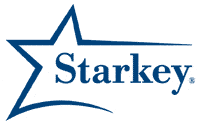 Connect to Audiology On Demand through "Inspire 2010.2" fitting software.
You will be instantly connected to a Starkey audiologist who will remotely connect to your fitting computer to provide suggestions and guidance—resulting in a successful fitting.
Starkey Laboratories Inc
Eden Prairie, Minn; (800) 745-4327
www.starkeypro.com
---
How to Use the Widex Zen Sound Therapy Tool for Patient Relaxation and Tinnitus Management
The proprietary Zen program by Widex is a unique sound therapy tool for relaxation and tinnitus management. Zen is an optional listening program that is exclusively available in the mind440 and Passion440 dual ISP hearing aid families. Through the use of Widex-patented fractal technology, the Zen program generates chime-like music that provides a relaxing listening background and shows promise in the fight against tinnitus.
How to use Zen:
Selecting the right candidate.

Zen is appropriate for hearing-impaired patients with or without tinnitus who need a discreet sound background to listen to for relaxation

Selecting the right Zen.

Go to the "Program" option and select the "Zen+" option. This allows your patient access to three Zen styles when they push and hold the program button for 2 seconds. One can choose from among 5 different Zen styles (plus a noise option). The volume control can be specified to affect just the Zen tones or the Zen tones plus the microphone.

Adjusting Zen parameters.

Clicking on the "settings" button will display the Zen parameter screen. One may adjust the Tempo, Pitch, and Tone Volume and how the Zen tones can be played—alone (Zen), with the hearing aid (HA+Zen), and/or with the broadband noise on/off (HA+Zen+noise). The same parameters should be used for both ears.

Instructing the patient on Zen use.

Instruct the patient on how to access the Zen program by pushing the program button (or remote control). Also indicate to patients that Zen is intended to be used in quiet where hearing the background sounds is not critical.

Indications for use: The Zen program is intended to provide a relaxing sound background for adults (21 years and older) who desire to listen to such a background in quiet. It may be used as a sound therapy tool in a tinnitus treatment program that is prescribed by a licensed hearing health care professional (audiologists, hearing aid specialists, otolaryngologists) who is trained in tinnitus management.
Widex
Long Island City, NY; (800) 221-0188
www.widexPro.com
HEARING CONSERVATION
How to Fully Benefit from Your Partnership with ReSound
ReSound is a manufacturer committed to being your complete business partner. We want your practice to positively impact as many patients' lives as possible by reintroducing the gift of hearing. We offer a variety of marketing services and materials to facilitate your practice's impact, including: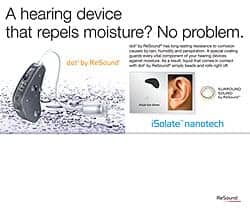 ReSound's new iSolate nanotechnology is designed to set new industry standards for moisture protection.
Strategy, planning, and execution of a marketing plan customized to your business;
Step-by-step marketing plan execution with support collateral that will position your practice as a leader in your area;
Solutions for getting the most out of your marketing budget;
Design templates for a variety of products and strategies;
Customization and graphic design;
Management of printing, production, and placement; and
Proven results through multistep testing and tracking.
New technology. We are also excited to introduce you and your patients to the benefits and technological advancements of our latest products, including Live by ReSound®, dot² by ReSound, and iSolate™ nanotech.
iSolate nanotech is an innovative coating that has set the industry standard in moisture protection. This extreme new moisture protection is currently available only with ReSound Live and dot² by ReSound. Nanocoated hearing instruments offer:
Protection from moisture, including perspiration and humidity;
Protection from physical shocks and vibrations; and
Zero failures from corrosion.

ReSound's core technology, Surround Sound by ReSound, is at the heart of these hearing instruments. Your patients will hear high-pitched sounds more clearly, without losing the richness of deeper sounds. We promise you'll be impressed at the sound quality generated by these cutting-edge instruments.
ReSound strives to continually provide innovative solutions so that we can keep our marketing portfolio fresh and exciting. Contact ReSound Consumer Marketing Services at (800) 248-4327 for your next advertising needs.
ReSound
Bloomington, Minn; (800) 248-4327
www.gnresound.com
---
How to Improve Speech Understanding in Noise
By Bill Christman, AuD
Looking for a clinically proven way to provide your clients with better speech intelligibility in noise? SmartFocus™ delivers improved speech comprehension in noise right out of the box—no fine tuning or adjustment required!
According to the most recent MarkeTrak data,1 difficulty understanding speech in noise continues to be the number one complaint of hearing instrument wearers. Despite the prevalence of this issue, it has been more than a decade since the introduction of switchable directional microphones—the last technology proven to significantly improve signal to noise ratio.2 Now smartFocus—one of the latest purpose driven innovations exclusively from Unitron—has been shown to provide significant improvement in speech intelligibility in noise, above and beyond that provided by directional microphone technology.
Proven results. SmartFocus is a proprietary approach that synergistically optimizes microphone strategy, speech enhancement, noise reduction, and overall gain into one powerful algorithm. Independent third-party research conducted at the University of Rochester and Louisiana Tech University demonstrated that smartFocus delivers a 16% improvement in speech intelligibility in noise—the largest clinically proven signal to noise ratio improvement in over a decade—above and beyond the improvement provided by directional microphones!

Directional benefits in open fittings. In the past, there has been a common belief among clinicians that the benefits of directional microphones and other adaptive features are negated in open fittings. Contrary to this belief, additional data collected in this research shows the benefits of smartFocus do extend to open fittings, providing 13.5% improvement over the same open-fit instruments without smartFocus. Considering the popularity of open fittings in today's market, the benefits of smartFocus present another significant opportunity to address the unmet listening needs of even more of your clients.
So, the next time you are working with a client who reports difficulty understanding speech in background noise, turn with confidence to smartFocus, available in Passport™ and Latitude™ 16.
References
Kochkin S. MarketTrak VIII: Customer satisfaction with hearing aids is slowly increasing. Hear Jour. 2010;63(1):11-19.
Valente M, Fabry D, Potts L. Recognition of speech in noise with hearing aids using dual microphones. J Am Acad Audiol. 1995;6(6):440-450.
Unitron
Plymouth, Minn; (800) 888-8882
www.unitron.com/us
---
How to Successfully Promote and Sell Custom-Fit Hearing Protection
Many offices are expanding their practices to include custom-fit hearing protection. Here are a few tips to get you started and feeling comfortable:
Communicate. Get to know your clients. Ask probing questions about their noise exposure and habits. Ask about work environments and recreational noise exposure. Many clients will deny having significant noise exposure, but once examples are provided (power tools, motorcycles, loud music, etc), a noisy lifestyle can become more apparent.
Know your options. Be aware that several types of custom-fit hearing protection are available. There are solid plugs in every shape—from CICs for sleeping, to half- and full-shell models for maximum noise protection. Filtered earplugs can allow for some speech awareness, while still protecting the wearer from damaging high frequency noise. Flat-response filtered earplugs are great for the music enthusiast, or anyone else needing to preserve the speech signal. "Convertible" hearing protection is now available. These earpieces can act as either filtered or solid earplugs with a simple user adjustment.
Sell against disposable earplugs. Try some yourself. Understand how rubber flange-type plugs can be uncomfortable. Demonstrate how foam can be nearly impossible to insert as deeply as required, each and every time. Need proof? Why else would some manufacturers have a bright red "fitting ring" painted on their disposable foam earplugs? Promote the concept of "repeatable fit." Simply put, a well-made set of custom-fit hearing protection will insert into the user's ears correctly each and every time, consistently providing the amount of protection you and your client selected. Need more ammunition? Sell against cost. Foam and flange type protectors are disposable and need regular replacement. A pair of custom-fit hearing protection can pay for themselves over their lifespan.

Take quality ear impressions. Impressions showing the second canal bends are desired, as are open-jaw impressions. Recall that research has shown that some individuals show significant canal expansion with an open-jaw. Accordingly, open-jaw impressions will help the lab create products with the best acoustic seal.
Verify your fittings. Consider sound field measurements to verify the effectiveness of your custom-fit hearing protection fittings. This will help satisfy both you and your patient, demonstrate your professionalism, help justify the product's cost, and hopefully lead to additional referrals.
Westone Laboratories
Colorado Springs, Colo; (800) 525-5071
www.westone.com
MARKETING
How to Increase Your Business by Utilizing Direct Mail Advertising
CAM Founders George & Cerise Escobedo.
One of the best ways to make your phones ring and have an edge on your competition is through direct mail with Chicago Advertising & Marketing. Over 15 years of experience has made CAM a leader in direct mail for the hearing aid industry. CAM will make sure your message gets out on time. We are known for our 48-Hour Turnaround, and our Lists have been proven to get the most qualified leads in the door.
Call (800) 778-9300 and let one of our advertising experts walk you through step-by-step to create a successful direct mail campaign for you! We offer a FREE Market Analysis to our clients as well. (Please call for more details.)
CAM offers large volume discounts to our clients.
The "CAM Cycle" keeps the phones ringing on a weekly basis.
We offer the MOST UPDATED LIST in the Business!
We offer New Clients Introductory Specials!

Call us at (800) 778-9300 to learn more about all of the other direct mail services we have to offer! Visit us on the Web at www.campromotions.net to view our frequently updated Monthly Mailer Specials Page and to read our client testimonials.
Chicago Advertising and Marketing (CAM)
Yorkville, Ill; (800) 778-9300
www.campromotions.net
---
How to Turn More Phone Inquiries into Hearing Aid Sales
The first contact most practices have with patients is over the telephone. In fact, nearly 100% of the time, the way in which the initial phone call is handled will determine whether a patient schedules an appointment with a particular practice—or not. The Telephone Skills Improvement Program, available FREE to CareCredit®-enrolled practices, gives hearing care professionals the tools, techniques, and scripts that they need to make the most of each and every patient phone contact.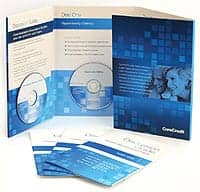 Developed by CareCredit, the nation's leading patient payment program, and a team of industry experts to help practices answer the telephone more effectively, this valuable, easy-to-use program consists of three audio CDs, each containing three educational sessions. Each session is approximately 10 to 15 minutes in length and can easily be incorporated into a team lunch-and-learn, a weekly training meeting, or as part of an ongoing staff development program.
The Telephone Skills Improvement Program includes:
The important first step to exceptional telephone skills
Critical rules of telephone etiquette
How to encourage a third-party appointment
Minimizing no-shows and turning around cancellation calls
Proven strategies to convert calls into appointments
Tips to increase patient loyalty and build new business
Using exceptional telephone skills is a proven way to increase sales, enhance patient satisfaction and loyalty, attract new patients, increase patient referrals, differentiate your practice from the competition, and communicate your brand to the community. In fact, in a recent study titled "How Training Drives Front Office Success" by Brian Taylor, AuD, the use of a training program increased the number of appointments per week from 17 to 32, and increased monthly units sold from 7 to 19.
For more information about the Telephone Skills Improvement Program or other educational tools designed to help practices help more patients improve their hearing health, dispensing professionals who offer the CareCredit program can call (800) 859-9975. Professionals interested in offering CareCredit can call (800) 300-3046 ext 4519 or go to for more information or to enroll.
CareCredit
Anaheim, Calif; (800) 300-3046, ext 4519
www.carecredit.com
PEDIATRIC AUDIOLOGY
How to Save Money on Disposables and Reduce Medical Waste in Your UNHS Program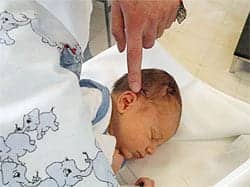 Newborn baby is prepared for testing and electrode gel is applied to electrode sites and stainless steel electrodes.
The Maico MB 11 hearing screening system incorporates the latest technology based on years of research. The cost for the supplies for an MB 11 screening is $0.25 compared to $9.00-$12.00/screening with competitive ABR systems. Using fast rate ABR technology with a unique, CE chirp stimulus, MB 11 stimulates an ABR that is almost two times larger than the response from a traditional click stimulus. This can translate into faster test times.
MB 11's "green technology" features an integrated, reusable earphone and electrodes, avoiding the exorbitantly high costs and medical waste associated with disposable electrodes and ear couplers.
How it works:
Launch the MB 11 software and enter the baby's demographic information.
Prepare the electrode sites with electrode gel.
Apply gel to the stainless steel electrodes housed in the MB 11 BERAphone.
Rest the BERAphone over the baby's ear with the electrodes contacting the electrode sites.

MB 11 BERAphone is placed on baby.

Start the measurement in the software. The system checks electrode impedance and begins screening automatically.
The powerful response detection algorithm assesses the response and terminates in a Pass or Refer result.
Repeat for the other ear.
After use, clean and disinfect the system with a disinfectant wipe.
If your UNHS program screens 1,000 babies per year at a disposable cost of $10/baby, you are paying $10,000 for disposables. With the Maico MB 11, the supplies cost $0.25/baby so you pay only $250 per year in disposables. That's a 97.5% savings per year in operating costs!
Can you afford not to consider the Maico MB 11 ABR screener for your next UNHS instrument purchase?
Maico Diagnostics
Eden Prairie, Minn; (888) 941-4201
www.maico-diagnostics.com
RESOURCES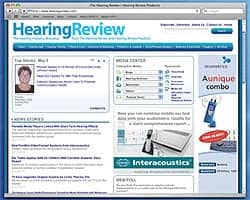 How to Get Hearing-Related Information—Fast
The Internet just got more useful for hearing care professionals. The Hearing Review continues to expand on its considerable online offerings with more features that include the HR Insider weekly e-newsletter, Calendar and News offerings, archived and searchable content, and an interactive "Expert Insight" section.
Located at , the HR homepage provides access to the world of hearing care, including:
The latest industry news;
A Calendar of Events section;
The latest available issue, including all feature articles, technical reviews, and useful departments such as Industry Personalities, Information Please, and Product Showcase;
An excellent keyword search engine for looking up subjects and authors, as well as for finding products and services;
The HR Worldwide Registry for easy online access to the entire global industry of hearing care companies and products;

An archive of podcasts, podcast series, and videos;
The Monthly Readers' Poll;
"Expert Insight" section that allows you to pose questions to prominent people within the hearing industry and receive their responses online; and
¦ Easy links to HR's sister magazine, Hearing Review Products.
Additionally, each Thursday, the HR Insider is broadcast via e-mail FREE to all of HR's readers who sign up on the Web site to receive it. The HR Insider features up-to-the-minute news, research, resources, and statistics pertinent to the world of hearing care. To start receiving your weekly edition, click on "Subscribe" and input your information.
Get your hearing-related news from the news outlet that you've relied upon for years: The Hearing Review.
Hearing Review/Hearing Review Products
Los Angeles; (310) 642-4400
www.hearingreview.com
TESTING
How to Order Custom Earmolds for Slim-Tube Fittings—And New Options for Your Patients
The demand for open-fit BTE hearing aids has lifted BTE sales to more than 50% of the market. Microsonic offers a variety of custom earmold fittings for these devices, since there are many options when fitting a custom mold for either a slim-tube or receiver-in-the-ear technology. Selection is easy: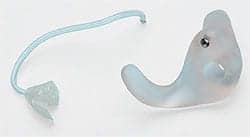 Slim-tube Fittings: Hard materials are recommended, but you may choose any material Microsonic offers.
Receiver in the Canal: Available in soft materials ONLY.
Looking for the least-occluding molds for your patients? The following styles have an IROS VENT (step back vent) automatically placed in the mold. To order, put "OF" in front of the style number. Some examples:
#OF4 Canal. This style sits completely in the canal and is most often recommended. IROS venting is standard for minimum occlusion and maximum acoustic comfort.
#OF2 Skeleton. This is a traditional skeleton mold with a recessed aperture. IROS venting is standard for minimum occlusion and maximum acoustic comfort.
#OF5 Canal-lok. This is a traditional canal-lok mold with a recessed aperture. The lock helps in the removal of the earmold. IROS venting is standard for minimum occlusion and maximum acoustic comfort.
Are you having problems with the slim tubes falling out? We have a NEW option—the Micro-Tite Sleeve! It accommodates the slim tubing itself, without the bulky molded collar. Simply cut the collar off, then screw the tubing into the Micro-Tite Sleeve for a more durable fit.
As always, Microsonic will work with you to help you make your customers happy! Please call us if you have questions.
Microsonic Inc
Ambridge, Pa; (800) 523-7672
www.microsonic-inc.com