"How to" and case studies
The following short articles were written by the respective manufacturers/suppliers in order to provide HR readers with fast, effective information on a wide range of topics, including fitting, diagnostics, unique hearing aid applications, and marketing/business management concepts. These descriptions were provided by the participants upon request of HR. To learn more about these topics, or the products/services featured in the tutorials, please contact the companies directly.
How to Capture More of Your Market Share and Increase Your Business
In today's competitive market, you need to have an edge on your competition. One of the best ways to make your phones ring is through direct mail with Chicago Advertising & Marketing (CAM). With over 13 years of experience in advertising for the hearing aid industry, CAM will make sure your message gets out on time, by drop shipping your mail and guaranteeing it in homes 1 week before the event dates. And we have the best list in the business.
The first step to increase your phone calls and ap­pointments is to give CAM a call at (800) 778-9300. From there, an advertising expert will walk you through step-by-step to create a successful direct mail campaign for you.
CAM is known for our quick 48-Hour Turnaround of Direct Mail pieces.
We're also known for what's called the "CAM Cycle." This is a direct mail campaign that is highly effective. With this type of campaign, we will set up a schedule for you, with the mailer of your choice. We will show you how many people are available to mail to in your area based on the ZIP codes you give us. We then mail on a weekly basis to different names in the list until we run out of names. The continuity of this type of campaign is very effective because it keeps the phones ringing on a weekly basis. The CAM Cycle will create a constant flow of activity in your office—from phone calls, walk-in traffic, and be-backs. It has been used to increase business for hearing aid companies and dispensing offices all across the country.
Call us at (800) 778-9300 to learn more about the "CAM Cycle" and all of the other direct mail services we have to offer!
For Information, contact:
Chicago Advertising & Marketing
Chicago, Ill; (800) 778-9300
www.campromotions.net
How to Increase Your Sales by an Average of 24%
Research has shown that one of the primary reasons patients do not purchase the hearing instrument they need, or even seek an initial consultation, is concerns with cost. Proactively offering and promoting the availability of CareCredit No Interest and Low Interest Payment Plans can encourage more patients to come in for an examination and help more say "yes!" to your hearing care recommendations.
When patients have the opportunity to comfortably pay for their hearing instrument over time with CareCredit, research has shown that:
Practices experience a 24% increase in hearing aid sales;
The average selling price increases an average of $1,300;
Return rates are reduced by 75%.
Offering CareCredit is simple and only takes a few minutes. With high approval rates and instant credit decisions, patients can immediately move forward with the hearing instrument you recommend without delaying or compromising care. CareCredit provides ongoing team training and a wide variety of resources, including sample scripts and display materials to enhance patient communications. Plus, with CareCredit, the practice receives payment in 2 business days and the practice has no responsibility if the patient delays payment or defaults.
CareCredit is a GE Money company and is the most widely used and most respected patient financing company in health care. The company is currently used by more than 80,000 practices throughout North America, and has helped more than 7 million patients get the care that enhances their lifestyles.
To get started with CareCredit, call (800) 300-3046, ext 4519, or visit www.carecredit.com for more information.
For Information, contact:
CareCredit
Anaheim, Calif; (800) 300-3046, ext 4519
www.carecredit.com
How to Use a Personal Noise Dosimeter
Etymotic's Personal Noise Dosimeter is an easy-to-use screening device that provides an estimate of noise dose that alerts users to the risk of excessive noise exposure. Unprotected exposure to loud noise over time is the determining factor in hearing loss risk. Noise-induced hearing loss is preventable, but most people don't know how long they can listen to loud sound without risking hearing damage.
A sound level meter measures noise at one point in time, while a dosimeter measures sound levels over time and calculates the cumulative noise dose in percent. Conservatively, use of hearing protection is recommended when the accumulated dose exceeds 50%, particularly if that dose is reached early in the day.
Two modes of operation
Normal Mode measures and displays noise dose continuously for up to 16 hours.
Quick Check (2 minutes) calculates and displays the estimated dose per hour.
Reading the display
Color-coded LEDs display noise dose in percent. 100% is the limit of allowable daily exposure; 200% is twice the permissible limit; 400% is four times the limit, etc.
Green (Safe): Noise dose <100%;
Yellow (Borderline): Noise dose greater than 100% and less than 200%;
Red (High Risk): Noise dose > 200%.
Example 1
Q: Should I wear earplugs while using my Shop-Vac?
A: With the Shop-Vac running, the dosimeter's Quick Check displays 200% dose per hour. Using the Shop-Vac for 1 hour with no hearing protection will result in a dose of 200% (twice the limit for the entire day). Use hearing protection.
Example 2
Q: I use power equipment frequently. How do I measure accumulated noise dose?
A: Use the dosimeter in Normal Mode all day. Use hearing protection when noise dose exceeds 50% (50% LED flashing).
Complies with most requirements of Type-2 Noise Dosimeters [ANSI S1.25-1991(R2002)].
For Information, contact:
Etymotic Research
Elk Grove Village, Ill; (888) 389-6684
www.etymotic.com
How to Perform Real-Ear Measurements on Open-Fit Hearing Aids
Fact #1: Open-fit hearing aids can be tested using the same basic procedures used to test other advanced hearing aids. Although open-fit hearing aids are a fantastic advancement for patients in avoiding discomfort caused by more traditional occluding hearing aids, they are still amplifying devices that can and should be tested using real-ear measurements. Visible Speech, SPL-o-gram, and even Insertion Gain REM methods can still be used to verify hearing aid fittings on open-fit hearing aids.
Fact #2: Open-fit hearing aids can sometimes interfere with the reference microphone measurement outside the ear. This can occur because amplified sound can escape the ear and be measured by the reference microphone, which is only supposed to be measuring the unamplified soundfield. Additionally, feedback-canceling algorithms used by the hearing aids may interfere with the soundfield outside the ear, also causing misleading reference microphone measurements. Therefore, to make sure your open-fit measurements are accurate, the reference microphone should be disabled.
Fact #3: All FONIX real-ear analyzers allow the user to disable the reference microphone measurement for real-ear measurements. This is usually just a menu setting in the real-ear measurement testing screen. In most cases, this menu setting can even be disabled by default, so if you primarily fit open-fit hearing aids, you won't need to keep adjusting this setting. Even before the popularity of open-fit hearing aids, there have always been cases in which it may be preferable for the clinician to disable the reference microphone measurement, so we have always made this a simple adjustment setting. This means that, if you have a FONIX REM, you won't even need to upgrade your existing equipment to perform measurements on open-fit hearing aids.
For Information, contact:
Frye Electronics
Tigard, Ore; (800) 547-8209
www.frye.com
How to Teach Patients Better Hearing Aid Maintenance and Increase Your Referrals
By Harvey Romanek
A satisfied hearing aid wearer is more likely to refer their family and friends to you than a patient who is constantly in your office for cleanings or repairs caused by them not taking responsibility for the care of their hearing aids!
Moisture and cerumen are the two common causes of hearing aid failure. Your patients will hold you responsible unless you train them to take responsibility for the care of their hearing aids.
Four easy steps for cleaning a hearing aid. Power-Vac was designed after observing hundreds of hearing aids being sent in for repair for clogged receivers and/or microphone ports that could have been cleared by the wearer. The Power-Vac is completely portable, and operates on 2 AA batteries or an AC converter.
The entire hearing aid should be brushed to remove any loose wax or debris.
The hearing aid (or earmold) is then placed on the standard suction tube to further remove loose wax and debris from the hearing aid with a combination of suction and vibration.
If needed, use the cone-shaped suction tips to clear receiver and microphone ports.
Wipe the entire surface of the hearing aid to remove any loose debris prior to use.
Protection from moisture damage. The easy-to-use Universal Hearing Aid Dryer prevents costly breakdowns and maintains performance. It safely removes harmful moisture and helps dry wax for easier removal.
Simply open the battery doors, place the hearing aid in the center of the black heating area, and allow it to dry overnight. In the morning wipe off the hearing aid with a cleaning brush and dry tissue.
Harvey Romanek is president of Hearing Technologies International, Inc. Correspondence may be addressed to .
For Information, contact:
Hearing Technologies International Inc
Pinellas Park, Fla; (800) 553-6003
www.hearingtech.com
How to Make the Most of a Counseling Tool that Employs Visible Speech and REM
The miracle of a hearing aid is the impact it has on the life of the user. That impact depends on user expectations and the skills they learn over the first few months.
Counseling plays a major role. Hearing loss breeds uncertainty, and one of our main tasks must be to help our clients develop realistic goals and restore their confidence in being able to cope with situations that have become difficult.
We have some useful tools to help. Visible Speech provides accurate understandable graphs of unaided and aided speech levels generated from the audiogram and a couple of short REM recordings (using digital speech or perhaps live voice recording from the client's partner).
With the hearing aid in place, the client may not only hear better, they can see why and where there is a difference. We can use the same screen presentation to explain situations, such as restaurants, noisy places, or a walk in the park. Comparing different aids, or different settings on the same aid, or demonstrating monaural versus binaural aids is just as easy.
Visual reinforcement confirms the hearing aid user's belief that this is a real change and not just something that will disappear when they leave the practice. We can even print out the graphs for them to take away.
Real ear measurements have given rise to a lot of discussion, but they are the only measure of intensity where it matters. They help us to make in­formed decisions and not rely on the manufacturer's first-fit data.
By knowing what is going on in the ear and programming the aid from the patient's viewpoint, we improve the service to our clients. And with Visible Speech, your patients can take part in that process.
Visible Speech and REM are modules for the Affinity.
For Information, contact:
Interacoustics
Eden Prairie, Minn; (800) 947-6334
www.interacoustics-us.com
How to Fit a Hearing Aid that Automatically Programs to Live Speech or Live Input
SpeechPro is the world's first fitting system that automatically programs to live speech or live input. SpeechPro is a concept born from the goal to produce the most advanced instrument in the world and is the first fitting system to use an Adaptive Programming Protocol. SpeechPro accurately measures the hearing instrument response in the ear, and automatically adjusts the EVoK hearing instrument to the target prescription.
SpeechPro is a customized first-fit program unique to each patient. As each ear influences acoustic signals differently, we looked to real-ear measures. Real-ear measures are recognized as the standard of care when assessing how the hearing instrument performs, since all ears are different and should be treated individually.
We incorporate live signals into our first fit. Live input allows the instrument to be evaluated in a fully functional state. Adaptive programming was incorporated with SpeechPro utilizing live speech mapping in one easy step. The instrument is automatically programmed while measuring the hearing instrument response in the ear and canceling feedback, continuously ensuring maximum added stable gain.
No more guessing about how the instrument will perform in real life. Feedback and noise suppression remain active during programming. Perfect first fits are possible, every time. Furthermore, no fitting could be more accurate in less time…typically 15 seconds per ear, right on target.
It's This Simple:
Enter patient data/audiogram.
Using the Avant REM speech mapping unit, and an EVoK hearing device, position probe tube at least 1/8″ beyond the output of the device.
Select the SpeechPro tab.
Select stimulus – Live Speech, Random Speech Noise, etc.
Select target – NAL-NL1, Speech Canoe, DSL[io].
Press "Start" and begin sound presentation.
SpeechPro will automatically program your device, ensuring maximum gain for audibility without sacrificing gain for speech.
For Information, contact:
Magnatone Hearing Aid Corp
Casselberry, Fla; (800) 789-6543
www.magnatone.com
How to Conduct Standard Audiometer Tests in the Clinic More Efficiently
Accurate efficient testing allows more time to counsel patients. This is made possible using features utilized in PC-based audiometry, such as the new Maestro Audiometer by Maico-Diagnostics.
Built-in wavefiles, for example, allow accurate recorded-voice testing without having to cue up and calibrate a CD for every test. Scoring takes place directly on the computer screen, so results are calculated and instantly saved. Child/Adult and English/Spanish lists are immediately available to select and play.
Even speech-in-noise tests, such as the QuickSIN test by Etymotic Research, can be conducted with ease. Simply select a list of sentences and score on the screen. The SNR Loss is automatically calculated and displayed, making amplification selection and setting realistic expectations for your patient even easier.
Simple, but effective counseling tools allow clearer communication between the dispensing professional and patient. The "speech banana" and the "degree of hearing loss" features on the Maestro can help explain concepts of speech sounds, consequences of hearing loss, and how hearing is documented on the audiogram in an easy format that the patient can understand. Test results can be printed instantly to paper or PDF to share with the patient and to send electronic medical records, allowing more time for counseling and less time for paperwork and record keeping.
With the power of new technologies, traditional "gold-standard" tests can be conducted with efficiency and accuracy, allowing the dispensing professional to spend valuable time counseling and educating their patients about their hearing health.
For Information, contact:
Interacoustics
Eden Prairie, Minn; (800) 947-6334
www.interacoustics-us.com
How to Order Custom Earmolds for Slim-Tube Fittings—the Easy Way
The demand for open-fit BTE hearing aids has lifted BTE sales to more than 50% of the market. Microsonic offers a variety of custom earmold fittings for these devices, since there are many options when fitting a custom mold for either a slim-tube or receiver-in-the-ear technology. Selection is easy:
Slim-tube Fittings: Hard materials recommended, but you may choose any material Microsonic offers.
Receiver in the Canal: Available in soft materials ONLY.
Looking for the least-occluding molds for your patients? The following styles have an IROS VENT (step back vent) automatically placed in the mold. To order, put "OF" in front of the style number. Some examples:
#OF4 Canal. This style sits completely in the canal and is most often recommended. IROS venting is standard for minimum occlusion and maximum acoustic comfort.
#OF2 Skeleton. This is a traditional skeleton mold with a recessed aperture. IROS venting is standard for minimum occlusion and maximum acoustic comfort.
#OF5 Canal-lok. This is a traditional canal-lok mold with a recessed aperture. The lock helps in the removal of the earmold. IROS venting is standard for minimum occlusion and maximum acoustic comfort.
Are you having problems with the custom molds falling out? Are you looking for a more occluding option? Then you should put "SL" in front of the style number when ordering. Available as #SL4 Canal, #[email protected] Skeleton, and #SL5 Canal-lok. No venting is provided unless specified by the dispensing professional.
As always, Microsonic will work with you to help you make your customers happy! Please call us if you have questions.
For Information, contact:
Microsonic Inc
Ambridge, Pa; (800) 523-7672
www.microsonic-inc.com
How to Become NBC-HIS Board Certified
At the National Board for Certification in Hearing Instrument Sciences (NBC-HIS), we always stress, "Be the Best. Be Board Certified."
What does it mean to be the best? You can put your trust in NBC-HIS. We have provided over 25 years of service to the hearing care industry. NBC-HIS is the only hearing certification board that has national accreditation by the National Com­mission for Certi­fying Agencies (NCCA), an organization created to ensure the health, welfare, and safety of the public. However, our reach is not only national; we have attained international status and recognition as a certification agency in the hearing health field.
There are a wealth of benefits that you and your company can experience. Certification allows you to better meet the ever-changing demands of the industry and keep up with the technology of tomorrow through continuing education and frequent newsletters. It also commits you and your company to a strict code of conduct, "The NBC-HIS Code of Ethics." Your continued professional development and adherence to the Code of Ethics ensure that you meet the highest level of professional competency, giving your patients comfort in your credibility and expertise.
NBC-HIS Board Certi­fication symbolizes the highest standards of skill and knowledge. Being certified increases personal confidence in your own profession, but perhaps more importantly, it increases your customers' confidence too.
Professional visibility and customer recognition both increase dramatically with the symbol of certification. It's a powerful marketing tool that can help take your practice to the next level.
So what does NBC-HIS Board Certification all come down to? Simply – "Be the Best."
For Information, contact:
NBC-HIS
Livonia, Mich; (734) 522-2900
www.hearingnbc.org
How to Allow Your Customers Optimum TV Satisfaction and to "Get Their Money's Worth"
For many hearing-impaired individuals, TV viewing is the second most important goal on their wish list for improved quality of life when purchasing a hearing system. Dispensing professionals look for solutions that will enhance the listener's ability to enjoy TV but very often have to compromise.
Wireless connectivity. Dispensers who fit Oticon's Epoq have seen the benefits of wireless connectivity and Bluetooth, especially for phone use. Now Epoq is the first device to enable users to stream TV audio directly into their hearing devices using a wireless TV system that connects easily to any TV.
When the Senn­heisser 820S, a wireless TV system, is coupled with the Epoq Hearing System and Streamer, the user benefits from a clear distortion-free listening experience with no audio delay. TV programs can be adjusted to the level that is comfortable for the patient and enjoyed from almost anywhere in the room even when the TV speakers are subdued. There are no traditional headsets that isolate the listener from other conversations in the room. Epoq allows users to listen to TV at a volume that is comfortable for everyone else in the room, and join conversations while watching.
The wireless TV system is easy to operate. A compact wireless TV receiver accessory sends an audio signal wirelessly through a tiny receiver that attaches to Streamer, Epoq's sleek companion device that resembles an MP3 player. Users simply push a button on the Streamer to activate the connection.
The Sennheisser 820S will work with any Epoq family member, XW,W, and V. Epoq V is attractively priced to enable more people than ever before to take advantage of Epoq's unique capabilities.
For more information about new Epoq Wireless connectivity to phones, TVs, and more, contact Oticon at (800) 526-3921 or visit www.oticonusa.com.
For Information, contact:
Oticon Inc
Somerset, NJ; (800) 526-3921
www.oticonusa.com
How to Provide Control and Connectivity to Your Patients as Never Before
At the National Board for Certification in Hearing Instrument Sciences (NBC-HIS), we always stress, "Be the Best. Be Board Certified."
Phonak recently introduced a line of Digital Wireless Accessories that has vastly expanded opportunities for control and connectivity with the new CORE platform hearing instruments. Both Exélia and Naída hearing instrument users benefit from these devices.
Controls for dir­ectional system and VC. The myPilot bi-directional remote control provides an unrivaled level of user control and interaction, putting your end users in control with confidence. myPilot offers ZoomControl to Exélia directional hearing instruments, allowing the end user to selectively focus the hearing aid in the direction they prefer. Monaural volume control adjustments are possible, with an easy-to-see color display to view all changes. The bi-directional feature of myPilot allows the consumer to easily read out their program and volume control settings, in addition to battery life remaining and serial number.
Connectivity. iCom opens a whole new world of connectivity, as a wireless communication interface that integrates the hearing system instantaneously with virtually any audio device. Ergonomically designed, iCom connects to laptops, MP3 players, televisions, and stereo systems through Bluetooth with the touch of a button. Up to eight Bluetooth devices can be paired to one single iCom, opening a world of possibilities. FM compatibility with iCom reduces hearing difficulty in background noise and over distance.
Reassurance of function. For parents and caregivers, iView status viewer provides reassurance at the touch of a button that the hearing instruments are working properly. Battery life, volume level, and current program in both instruments can be easily monitored, with the assurance in particular that pediatric patients are receiving optimal benefit at all times. All that without annoying blinking lights.
No more programming cables. The days of untangling cables are over with iCube, the CableFree Fitting Device. Fitting data is transferred from your computer directly into Exélia and Naída hearing instruments, making those annoying cable searches a thing of the past. iCube is also particularly beneficial in pediatric fittings.
For Information, contact:
Phonak Hearing Systems
Warrenville, Ill; (800) 777-7333
www.phonak.com
How to Provide Your Patients with the Best Power Source
With the advent of advanced technology hearing aids came the need for a high-drain battery. Rayovac has responded with the development of a new technical platform capable of delivering the increased power capacity needed, without compromising other areas of performance.
Who Needs Extreme Performance? As many new aids with advanced technology pull a heavy power load, standard zinc air cells cannot always maintain the higher operating voltages required, and wearers may therefore experience shortened battery life. An example of a new aid with advanced technology would be hearing aids that are Bluetooth capable or are communicating with other wireless devices. In these situations Extreme Performance meets the specific demands of this power-hungry group of hearing devices by providing improved up-front voltage and great stability during high drain discharge.
When Is "Extreme Performance" NOT Appropriate? Since Rayovac Extreme Performance is designed specifically for heavy drain devices, when used in those applications that do not require additional power conventional hearing aids, wearers may experience shorter battery life.
Due to the fact that the general hearing device does not require a lot of power up front, ProLine Advanced hearing aid battery should be the first battery your patient tries, as it is most appropriate for 95% of the market. ProLine Advanced delivers efficient, maximized battery life—no battery lasts longer!
However, if your patient uses an advanced technology aid, they will see far better performance with the Rayovac Extreme Performance battery. Likewise, in cases where patients complain about sound or intermittency with standard zinc air batteries, Extreme Performance may be a solution.
Extreme Performance comes in 8 packs, sizes 13 and 312. Contact a Rayovac Product Consultant at (800) 356-7422 for more information or to place an order.
For Information, contact:
Rayovac
Madison, Wis; (800) 356-7422
www.spectrumbrands.com
How to Improve Speech Understanding with Sonic Innovations' Patented Technology
Sonic Innovations has two of the most advanced adaptive directional systems on the market, DIRECTIONALfocus and FLEXIfocus. These technologies are patented hearing aid systems designed to improve your patient's listening comfort and help improve hearing in noise, which in turn can improve speech understanding.
These directional systems create a beam or focus area in front of the user, which varies how sounds are reduced as they move out of focus (to the sides and behind). Several levels can be configured depending on the specific needs of the user. These levels can provide either an aggressive reduction as sounds move out of the user's direct line of focus (eg, one-on-one conversation at a restaurant) or a more gradual reduction as sounds move out of the user's area of focus (eg, larger group conversation at a party).
How is this type of directional technology different from the competition? In general, competitive adaptive systems are limited by pre-defined polar patterns, which can only turn down sounds in a limited area behind the user. With Sonic's DIRECTIONALfocus, sounds are reduced outside the pre-defined areas, which provides the user with a greater ability to focus on conversation and not be distracted by noise.
For Information, contact:
Sonic Innovations
Salt Lake City, Utah; (888) 423-7834
www.sonici.com
How to Use Integrated Real Ear Measurement to Fit a Hearing Aid in Five Steps

Step 1
The best-in-class Zon with Starkey's Integrated Real Ear Measurement allows you to provide the most efficient and accurate fitting available, which in turn allows for more quality time counseling your patients and verifying their fit. It's just one of the many benefits of Zon, with BluWave Signal Processing.
STEP 1. Select the appropriate receiver cable length using the ear measurement tool in the fitting kit. The shaded region, which lines up with the top of the ear canal opening, indicates the potential receiver cable lengths. In this example, the appropriate receiver cable length is a 3 or 4.
STEP 2. Make sure the orange Integrated Real Ear Microphone Cover is lifted up and out of the case. Plug the receiver cable into the device. It should sit flush with the case. Snap the orange Integrated Real Ear Microphone Cover down, locking the receiver into the device.
| | |
| --- | --- |
| | |
| Step 3 | Step 4 |
STEP 3. Slide the earbud onto the receiver.

Step 5
STEP 4. Connect the programming cable to the device. Align the red dot on the programming cable to the dot on the programming port inside the battery compartment.
STEP 5. Place the device on the ear with the probe tube placed in the canal. The tip of the probe tube should extend approximately 5mm past the tip of the earbud. Begin Auto Path. Auto Path will guide you through the key fitting steps for the initial fitting.
For more detailed information on this technology, see the article, "Integrated REM: Real-Ear Measurement from a Hearing Aid" in the May 2007 HR, or visit zonhearingaids.com.
For Information, contact:
Starkey Laboratories Inc
Eden Prairie, Minn; (800) 328-8602
www.starkey.com
How to Use In-Clinic Tools to Ensure Success for You and Your Client
Unitron Hearing's in-clinic tools provide a straightforward way to begin the conversation with your clients, to counsel each client through the process, and to keep in touch after each encounter. These tools help to ensure client satisfaction and success through practical counseling and support that help move your clients through the various decision-making stages:
Intake Questionnaire. The Intake Questionnaire helps to identify your clients' listening challenges in different listening situations. The questionnaire encourages them to discuss their hearing loss with you openly, guiding the counseling process toward hearing solutions.
Counseling and Product Selection Guide. This tool uses client-friendly language and images to help your clients learn more about their hearing loss and how hearing instruments can improve their quality of life. The guide is divided up among five sections:
Audiogram. Contains visual representations of everyday sounds so that your clients can see how their hearing loss affects their lives.
Technologies. Provides a quick overview of today's hearing instrument technology, focusing on the benefits your clients can expect.
Style Guide. Addresses the most important question clients have—"how will it look on me?"—by displaying style options, including on-the-ear view.
Listening Needs and Product Chart. Pro­vides a summary of Yuu and the Next series of hearing instruments, relating how each product performs in various listening environments and promoting counseling around listening needs and the technology available to meet these needs.
Glossary. Helps to explain features and benefits to your clients, empowering them to make an educated decision.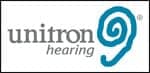 Follow-Up Card. Along with thanking your clients for their purchase, the card offers opportunities to send helpful tips on caring for their hearing instruments. The card will help to maintain your client relationship and build client loyalty for the long term.
For Information, contact:
Unitron Hearing
Plymouth, Minn; (800) 888-8882
www.unitronhearing.com
How to Connect with the Largely Untapped Consumer Earpiece Market
Promotion of custom fitted earpieces for the general consumer can increase revenues in your office while also providing valuable services to the community.
As might be expected, most professional offices fit primarily hearing instruments. It is quite common for the dispensing professional to mull over amplification options during the hearing evaluation, but how many are also considering offering other types of custom earpieces to these patients? Patients with significant hearing loss, as well as their family members, are a largely untapped market for recreational custom earpieces.
Growing Market that Needs Experts. There is a growing demand in the market for custom fit earpieces for music listening, hearing protection, waters sports, and more. By becoming familiar with these products and recommending them to more patients, a dispensing professional can grow his/her practice while getting to know their patients better through their hobbies and interests. Band members and concert goers would appreciate flat-attenuating filtered musicians' earpieces. Audiophiles might enjoy custom-fitted earpieces for their iPod or similar device. For those who are seemingly always on call, custom earpieces for their cell phone headsets might be of interest. Industrial workers, hunters and shooters, racing enthusiasts, and motorcycle riders could certainly benefit from high-quality hearing protection. Water enthusiasts would appreciate floatable, waterproof swim molds. The potential is virtually limitless.
Establish Your Business as the Local Expert. Consider also reaching out to the non-hearing impaired population. Promoting these recreational earpieces directly to the general public can establish your practice as the local expert in hearing health care. A good experience with this first-time customer can easily turn into referrals of their family and friends. As we all know, a personal referral from a family member or friend is the best form of advertising!
If you are not currently promoting custom earpieces for recreation and hearing protection, this is an excellent time to jump into the market. For additional information, please contact Westone Laboratories Inc at (800) 525-5071 or visit westone.com.
For Information, contact:
Westone Laboratories
Colorado Springs, Colo; (800) 525-5071
www.westone.com
How to Facilitate Successful Use of the Widex Audibility Extender (AE) in Children
The AE utilizes Linear Frequency Transposition for children and adults who are unable to achieve audibility of soft, high-frequency speech and environmental sounds through conventional means. To facilitate AE fittings for children, you can use the Widex SoundTracker as well as a quick application of behavioral soundfield testing:
Step 1. Choose audiogram configurations within the fitting range. Note hearing can be "as good as" normal and "as poor as" moderately severe in the low-mid frequencies. After optimizing the Inteo HA fitting using conventional (non-transposing) strategy, use the following "litmus test": Present a 30 dB HL /s/ phoneme through the audiometer and check for audibility. If the child cannot detect it, activate the AE.
Step 2. Begin with the default "Start Frequency" (SF). For older children, search for the highest possible SF that facilitates audibility of a 30 dB HL /s/ phoneme. Audibility of /sh/ is an alternative stimulus if the hearing loss in the mid frequencies is severe. When the SF is 2500 Hz or lower, select the [Expanded] mode of transposition. Use the AE gain parameter to adjust the SL of the transposed region to 5-10 dB as revealed on the SoundTracker. For children too young for behavioral audiometry, use the SoundTracker to ensure the SF is transposed onto the region of the hearing loss slope and to adjust to an appropriate simulated SL.
Step 3. Perform aided SF threshold testing. Aided SF thresholds at 3000-4000 Hz should be significantly improved compared to the conventional fitting
Step 4. Make the AE the first program using the Program Manager toggle, and make it the only accessible program by deactivating the program button.
Step 5. Carry over the use of the AE into the FM program using the DAI Manager [program linked to] parameter.
For more information concerning pediatric applications of the AE, contact .
For Information, contact:
Widex Hearing Aid Co Inc
Long Island City, NY; (800) 221-0188
www.widexPro.com