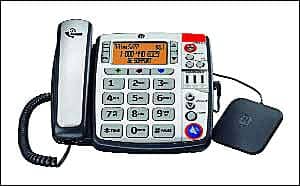 Amplified Telephones
TV Ears Inc, Spring Valley, Calif, announces a new line of GE Amplified telephones designed to meet the distinct needs of individuals with mild, moderate, and severe hearing loss. The new telephones are available in both cordless and corded models and designed to have exceptional features and appearance. The engineering, quality, and price points of the GE telephones provide authorized dealers with a distinct advantage in the amplified telephone market. Become an authorized TV Ears Dealer and offer these newly released GE Amplified telephones.
(877) 854-1040
www.tvears.com
---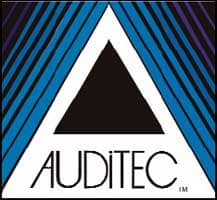 APD Test Battery
AUDiTEC of St Louis, introduces a new APD battery. The Multiple Auditory Processing Assessment (MAPA) battery is a comprehensive compendium of tests developed to identify auditory processing disorders among individuals ages 8 through adult. MAPA's purpose is to provide professionals with an auditory test that 1) is standardized with two forms, 2) covers the three most important auditory processing domains as defined by ASHA, and 3) uses convenient CD technology for application in the classroom or sound booth. Complete manual and related materials on CD-Rom are included with the test CD.
(800) 669-9065
www.auditec.com
---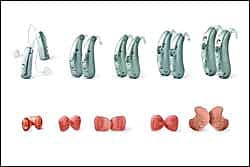 Hearing Instrument for Active Wearers
Siemens Hearing Instruments, Piscataway, NJ, introduces CIELO™ 2 Active, designed for active consumers. CIELO 2 Active includes Siemens' proprietary AquaProtect™ technology: C-Guard™ wax protection system, GORE™ clip-on microphone cover; and nanocoating—all of which allow the hearing instruments to resist perspiration, moisture, humidity and ear wax. CIELO 2 Active offers 6-channel digital signal processing, speech and noise management, datalogging, and an automatic and adaptive directional microphone system that improves speech understanding in noisy environments. Instrument is ergonomically shaped and is virtually invisible when worn. Available in a range of colors and wide selection of tips.
(800) 766-4500
www.usasiemens.com/hearing
---
Thin-Tube/Open-Ear Fittings
Mid-States Laboratories, Wichita, Kan, offers a variety of thin-tube/open-ear fittings. Choose from a selection of styles to custom fit each client's hearing needs. When possible, Mid-States prefers to use its Apollo or Marveltex/vinyl materials, which allow for friction fit, an advantage when considering the need to retube.
(800) 247-3669
www.mid-stateslabs.com
---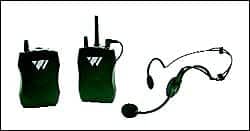 FM Tour Guide System
Williams Sound, Eden Prairie, Minn, announces its new "Whisper" FM tour guide system, designed to ensure everyone on a tour has an equal hearing experience. The T863 transmitter is equipped with a headset microphone to transmit a voice up to 98 feet (30 m). Tour participants use the R863 receiver equipped with headset, earphone, or neckloop to pick up a guide's message. Individual volume controls on receivers allow participants to listen at their personal comfort level. Detachable belt clips promote hands-free operation, and three selectable operating frequencies allow up to three tour groups to operate systems in the same location with no crosstalk or interference. Harmonized to operate in most European countries.
(800) 843-3544
www.williamssound.com
---

Marketing CD
CareCredit, Costa Mesa, Calif, a leading patient payment program, is offering a FREE educational CD titled, "Motivating the Mature Marketplace: Five Key Concepts You Should Know," featuring Don Marsh, a leading consultant and industry expert on effectively marketing to consumers age 50 or older. Marsh defines five key concepts that motivate the mature patient to take action and illustrates how to use these concepts to keep patients coming back. Marsh also discusses how to attract and retain "relationship" buyers, how to achieve effective positioning in the marketplace, and how to maximize opportunities at each stage of the patient life cycle.
(800) 300-3046
www.carecredit.com