CONFERENCES
AHAA Announces 11th Annual Convention
American Hearing Aid Associates (AHAA) will hold its 11th Annual Convention on February 21-24, 2007, in Las Vegas at the Rio All Suites Hotel. More than 400 hearing health care professionals—associates in the AHAA network—and others are expected to attend the industry's most unique convention.
The program's main goals are to show attendees how to increase practice revenue and profits, customer satisfaction, and employee productivity. It will appeal to audiology practice employees in all sizes and types of practices and at all levels: CEOs, owners, managers, audiologists, dispensers, and front office personnel.
"The theme of the 2007 convention is 'Vegas Is Just the Beginning'" says AHAA President Tina Soika. "The theme reinforces the program's aim to provide attendees with helpful, practical information they can use immediately when they return to their practices."
The convention's program will offer ASHA, AAA, and IHS-approved sessions that focus on all aspects of running a practice, including CEO effectiveness, practice management, marketing, insurance, technical training, front office productivity, and selling and fitting. About 40 major manufacturers will be represented with their exhibits and 15 of them will present workshops designed to bring attendees up to date on the latest changes and trends in technology and products. Topics will include discussions of slim-tube fits, audiometric booths and rooms, and Bluetooth products.
During the convention, examples of AHAA Associates' efforts to market their services will be on display. Attendees will vote for the five "Best of the Best" marketing ideas. For more information, contact: Gayle Silvestri, 800-984-3272.
---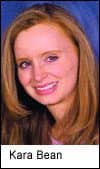 AAS Scientific Meeting
The American Auditory Society (AAS) will hold its annual scientific conference on March 4-6 in Scottsdale, Ariz. Program Chair Michael Gorga, PhD, of Boystown National Research Hospital, and colleagues have assembled an impressive list of presenters for the events:
• Carhart Memorial Lecture: A. James Hudspeth, PhD, MD;
• Special Sessions on Translational Research by Neal Viemeister, PhD, Lynne Werner, PhD, Yehoash Raphael, PhD, and H. Steven Colburn, PhD;
• Special Session on Binaural Processing, by Laurel Carney, PhD, John Middlebrooks, PhD, and Bruce Gantz, MD;
• AAS Life Achievement Award: Jozef Zwislocki, ScD;
• 52 Podium Presentations;
• 16 30-Minute Technology Update Sessions;
• 15 NIH Sponsored Research Poster Sessions and 15 Funded Posters and additional General Posters
For more information, visit: www.amauditorysoc.org
---
AWARDS
Oticon Delta Honored with CES "Best of Innovations" 2007 Award
The American Consumer Electronics Association (CEA), producer of the world's largest Consumer Electronics Show (CES), announced that Oticon has been selected as an International "CES Best of Innovations 2007 Design and Engineering Award" winner. The "Oscars" of the electronics world honored the Oticon Delta hearing device with the "Best of Innovations 2007" in the Personal Electronics Products category. One of the most renowned consumer technology awards programs worldwide, Innovations 2007 recognizes the best-designed and best-engineered products in consumer technology.
Judges awarded Oticon Delta one of the highest scores in the Personal Electronics category based on its value to a user, aesthetics, contributions to quality of life, and innovative qualities. Delta features a miniature triangular design with sleek lines, hot colors, and a brushed metallic surface. Its design is made possible by placing its receiver-in-the ear (RITE) at the end of a thin, transparent sound wire.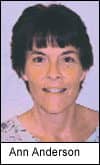 "It isn't often that a hearing device competes with hundreds of cutting-edge consumer electronics products from leading international electronics companies and comes out on top," says Niels Jacobsen, president and CEO of Oticon and William Demant Holding. "We designed Delta to change the way people view hearing aids. This award proves that we've moved the concept of hearing aids into competition with some of the most desired electronic equipment in the world. It is an incredible affirmation of the success of our mission to motivate image-conscious people with hearing loss to consider Delta as a high-tech, attractive solution."
Oticon Delta will be highlighted and displayed numerous times during the 2007 International CES, which runs January 8-11, 2007 in Las Vegas. The device has also earned several other design awards, including the Red Dot Award 2006, one of the most sought-after design awards worldwide, and the design award of the Federal Republic of Germany 2007. For more information, visit www.oticon.com.
BHI Web Site Takes 2006 eHealthcare Leadership Award
The Better Hearing Institute (BHI), Alexandria, Va, received recognition for their Web site (www.betterhearing.org) at a special presentation in Atlanta on November 6 during the Tenth Annual Healthcare Internet Conference. Sites receiving the 2006 eHealthcare Leadership Awards were selected from more than 1,100 entries by a distinguished panel of experts in healthcare and the Internet. The BHI was one of four organizations to be recognized in the most competitive category of "Best Overall Website" for organizations focusing on consumer information on specific diseases, illnesses, or conditions. Other winners within this category were pharmaceutical giant Merck (www.Merckhomeedition.com), ZLB Behring internationally recognized for their biotherapies for hemophilia, and www.breastcancer.org
"What's clearly evident this year is the number of outstanding sites," says Mark Gothberg, eHealthcare Leadership Awards chairman. "It was particularly difficult for judges to choose among competing sites, especially in such hotly contested categories as best health content, best design, and best overall site."
The eHealthcare Leadership Awards program was developed and first presented 7 years ago by eHealthcare Strategy & Trends, a leading Internet resource published by Health Care Communications, Rye, NY.
In receiving the award, BHI Executive Director Sergei Kochkin, PhD, expressed gratitude to the many people who contributed to its content, creative design, and execution, including Clarion Management Resources, the BHI's world-class Technical Advisory Council, and Matrix Group International (BHI's web design firm). "This award shows that our hearing health consumer education program is well-targeted to the general public," says Kochkin. "The Internet is an increasingly important tool for educating people about vital public health issues. We are delighted that eHealthcare experts have recognized our efforts to use digital communications to reach those who need to understand the consequences of untreated hearing loss and what can be done about it."