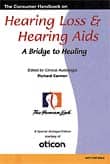 Digital Hearing Instrument
Oticon Inc introduces the Adapto HS/LP Power (312), bringing the advantages of voice-activated, high-performance digital technology to a new, smaller power instrument. The fully automatic, digital instrument reportedly provides more gain, more comfortable listening, and a highly flexible range of accessories and options in a smaller half shell, low profile solution, without compromising performance. Adapto HS/LP Power (312), designed for people with moderate to severe hearing loss, builds on the success of existing Adapto Power styles in full shell ITE and BTE power styles. With the help of an advanced dynamic feedback cancellation system, the product is able to add more gain in the high frequencies and optimize conditions for speech understanding and maximum audibility without the risk of feedback. www.oticonus.com.
---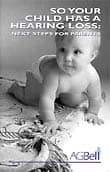 Fitting Software
Audina Hearing Instruments has added three new features to its ezFIT fitting software. This software, version 3.5, is now compatible with the MicroConnect card, a small, portable PCMCIA card for use in laptop computers. The software also features ezFIX, an automatic troubleshooting tool for ease of adjustment. Adjustments are made simple by selecting the user complaint and applying the remedy. New targets are also introduced and are based on audiometric information and the style of the hearing aid. Products supported by the ezFIT software include Nueve DSP, Paragon 4 DSP, Paragon 2 DSP, Paragon Super Power DSP, and the entire Audina analog programmable product line. EzFIT version 3.5 can be downloaded at www.audina.net.
---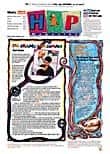 Soundfield Amplification System
Sennheiser, Old Lyme, Conn, offers DirectEarSAS Soundfield Amplification System for classroom amplification. The wireless transmitter and comfortable headset allow freedom of movement. The high-quality condenser microphone and loudspeakers are designed to deliver life-like fidelity and protection from feedback. The Sennheiser DirectEarSAS installs easily and requires little maintenance. Moreover, its day-to-day use is simple and intuitive. The system ships with a Sennheiser ME3 head-worn microphone with an adjustable microphone boom. www.sennheiserusa.com.
---

Turning Unit for Cure Systems
Oaktree Products Inc, Chesterfield, Mo, features the Lite-Isserie Turning Unit. Designed to be used with UV cure systems, the Lite-Isserie securely holds and turns the hearing aid under UV lamps for an even cure. The device is powered by a small DC wall transformer, with a clip that is removable for easy access. The Lite-Isserie will work with any open-lamp cure system. It is covered by a 6-month warranty. www.oaktreeproducts.com.
---

Digital Hearing Systems
Phonak, Warrenville, Ill, introduces three new hearing instruments in the Supero and Aero lines. With the new Aero 311 Forte, Aero 311 AZ Forte, and Supero 413 AZ, Phonak reports that its digital systems successfully address every degree of hearing loss and every lifestyle preference. The Aero 311 Forte and Aero 311 AZ Forte are power BTEs that meet the specific needs of wearers with a severe hearing loss. These newest additions have a compact, modern design and are endowed with the latest digital technology for power performance. The convenient controls are easy to use and the Aero 311 AZ Forte contains the Phonak AudioZoom technology that makes a vital contribution to speech understanding in noisy environments. www.phonak.com.