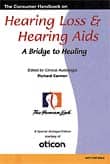 Reusable Earplugs
Bacou-Dalloz, Smithfield, RI, introduces the Howard Leight Fusion™ reusable earplug, manufactured with a noise reduction rating of 27, according to the company. This product has a FlexiFirm™ core designed to ensure easy insertion into the ear canal and to provide an all-day fit. The plug's patented quadruple SoftFlange™ design enables it to adjust to the wearer's ear canal and deliver proper attenuation. The plugs are available in regular and small sizes for optimal fitting, and include a soft-braided fabric detachable cord system for added flexibility. They come packaged in a HearPack™ or FlipTop box for easy storage, as well as to encourage long-term use.
---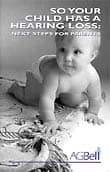 Digital Hearing Instrument
Electone, Longwood, Fla, introduces the Aurora digital hearing instrument, a new, moderately-priced product. The Aurora is a versatile 2-channel fully digital circuit designed to provide enhanced flexibility and variable compression functions to assure comfortable, precise fittings in any listening environment. A multiple memory option allows patients to individually adapt Aurora to preferred settings. In addition, Aurora provides user-friendly enhancements, such as memory and low battery beeps, as well as an optional high power telecoil. The instrument is available in all custom models as well as a miniature BTE, making it suitable for pediatric fittings.
---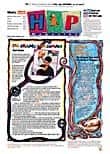 E-Mail Newsletter
CareCredit' Anaheim, Calif, introduces a new e-mail newsletter for qualifying audiology practices. This text-only, easy to read newsletter provides sales, marketing, and financial tips and techniques that can be immediately implemented in almost any practice. Authored by Rob Morris, the company's vice president of sales and marketing for the audiology market, the first edition highlights two in-depth articles: "Powerful Persuasion Techniques" and "Turning Resolutions in Attainable Goals." Other statistics and insights are provided as sidebars. Practices can request their free e-mail newsletter by calling CareCredit at (800) 300-3046, extension 519, or e-mailing [email protected]
---

Digital Audio Workstation
SONIC Innovations, Salt Lake City, Utah, announces that it is currently testing the Yamaha AW4416 Digital Audio Workstation for testing advanced signal processing features in hearing aids. The product represents a way to test noise reduction algorithms and directional microphones in hearing aids, and users can record, edit, mix, and master to CD without needing any external equipment other than microphones and/or line sources and a monitor system. The AW4416 can be easily expanded to meet even the grandest production requirements with a range of optional I/O interface cards that provide direct connectivity with all types of digital and analog gear. The product will be available in 16-bit or 24-bit format.
---

Sound Level Meter
Scantek Inc, Columbia, Md, introduces the CESVA SC-30 real-time frequency analyzer. The SC-30 is a Type 1 real-time octave band analyzer with frequency range from 31.5 Hz to 16 kHz. With a single 23-140 dB dynamic range, reverberation time calculations, and a memory of 984 hours, it allows complete measurements with no need for range switching. It also comes with software and can be used for HVAC acoustics, building acoustics, industrial noise, and community noise measurements and analysis.
---
innovationsin

In April 2003, Starkey will release updates to the Genesis digital product line. By taking advantage of our flexible digital platforms, common functionality will be added to each of the hearing instruments and a new product will be introduced – Arista. Common to all products remains the proven compression architecture, directionality, and high fidelity that allows maximum audibility and comfort whether fitting the entry-level Endeavour or the flagship Axent product. In addition, low-level expansion, as well as memory and end-of-battery indicator tones, will be standard features on all Genesis hearing instruments.
Our newest product, Arista, takes advantage of several of Starkey's proven signal processing modules, offering a feature set positioned between Axent and Sequel Digital instruments. Arista features: 3-channel compression, expansion, and adaptive noise management; 7-band advanced filter shaping; and a robust feedback management system. Genesis, the outcome of an aggressive research program, provides state-of-the-art digital signal processing solutions for every patient.
Tim Trine, PhD
Vice President of Hearing Research and Technology
Starkey Laboratories Inc