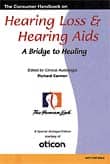 Impedance Audiometer
Interacoustics, Eden Prairie, Minn, introduces the AT235h automatic impedance audiometer, designed for all screening and diagnostic applications. This product offers the entire standard battery of impedance tests, including a choice of manual or automatic reflex testing, ipsi and contralateral reflex decay, ETF test, and pure tone audiometry. Two probe systems are available: a small, lightweight clinical probe, and a standard handheld pencil-type probe suited for screening or typical diagnostic work. The DSP board developed for this unit results in flexibility in use and a high test speed. The AT235h also features tympanometric screening, using either 678Hz, 800Hz, or 1000Hz as probe tone frequency. (952) 278-4423; www.interacoustics.com.
---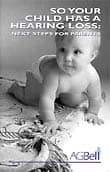 Digital Hearing Aid
Beltone, Chicago, introduces the Beltone Oria™, its newest digital product designed for users with mild to severe hearing loss. The Oria™ is available in CIC and behind the ear styles. The product features the Satisfy™ fitter, which is able to program the instrument to automatically change the gain and frequency response over time. Other features include improved speech pattern detection, the Gain Explorer™ fitting tool, the Silencer™ expansion system, 12-channel output compression, and an overall output compressor. (800) 621-1275; www.beltone.com.
---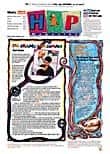 Phone Accessory
Audex, Longview, Tex, introduces the CHAAMP cell phone module, a new hearing aid mobile phone accessory. Compatible with Nokia 5100, 6100, and 7100 series cell phones, the module attaches to the phone and is designed to eliminate the interference that some digital cell phones cause in hearing aids. Designed for hearing-impaired people, as well as for use in noisy environments by those with normal hearing, the accessory also features background noise suppression, a high-quality speaker for improved sound, a recorder function for online call recording, and a flashing light indicator for incoming calls. (800) 237-0716; www.audex.com.
---

Homeopathic Tinnitus Product
EAR Inc, Boulder, Colo, introduces Ringstop, which has been designed to act as a natural homeopathic supplement to help tinnitus sufferers, according to the company. It is said to contain an advanced formula of natural ingredients, in addition to high potency herbal extracts, amino acids, antioxidants, and specially targeted vitamins and minerals. The company says that the product is particularly useful for hunters, shooters, and motorcyclists. (303) 447-2619; www.earinc.com.
---

Digital Hearing Aid
General Hearing Instruments (GHI), New Orleans, introduces the Digi-K digital signal processor, which offers a wide variety of controls and features, such as adjustable loudness in each channel (thereby controlling compression ratios), and cross-over frequency adjustments for all 4 channels. It is a multi-channel, multi-memory programmable that operates in conjunction with NOAH, or as a stand-alone platform. Quick programming is available using the auto fit mode. A more hands-on approach to programming can be achieved through the simplified and advanced fitting screens. GHI offers the Digi-K in a traditional acrylic shell or with GHI's patented Soft Touch™ soft-solid body. (800) 824-3021; www.generalhearing.com.
---

Attenuator-Amplifier
TDL Technology, Las Cruces, NM, introduces the Model 439 two-channel attenuator-amplifier. This instrument has a gain range of 118 dB. The gain is set by a front panel rotary encoder and is displayed in an LCD. Each channel's gain can be set independently. A power amplifier is included to drive a stereo headphone or other comparable load (about 30 ohms). The design uses low noise op amps, and clock noise is eliminated by putting the microprocessor into sleep mode when it is not programming the gain. (505) 382-3173; www.zianet.com/tdl.