TOP NEWS and HEADLINES in December
American Auditory Society (AAS) Plans Annual Meeting in March
DOD Awards Neuromonics $1 Million to Conduct Army Tinnitus Study
Brian Taylor Joins Unitron Management Team
HIA Thanks Reps Van Hollen and Berkley
Trendy Earplugs for Young Clubbers
Obama Chooses Daschle for Health and Human Services
Starkey Hosts California 2008 Winter Scientific Conference
EarQ Group Adds GN ReSound
Researchers Caution Against Cheap Hearing Aids
Untreated Tooth Decay Linked with Hearing Loss
Newest Holiday Carol by the Water Coolers
New Discovery Leading Toward Intelligent Hearing Aids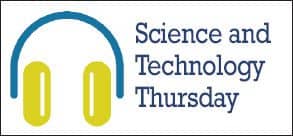 Listen to HR's Science and Technology Thursday Podcast for the field's most exciting research at www.hearingreview.com/sciencetech.
| | |
| --- | --- |
| Jan 8: | Watching the Brain Wrestle with Words. Special guest: Kate Pirog Revill, PhD, Georgia Institute of Technology |
| Jan 15: | Defining Hearing: Exploring Hearing Care Using a New Methodology. Special guest: Lise Lotte Bundesen, Ida Institute, Denmark |
| Jan 22: | Diabetes and the Incidence of Hearing Loss. Special guest: Kathy Bainbridge, PhD, epidemiologist, Social & Scientific Systems, Silver Spring, Md |
| Jan 29: | Pediatric Hearing Care: A Decade of Challenges and Progress. Special guests: Richard Seewald, PhD, National Centre for Audiology, London, Ontario; and John Bamford, PhD, University of Manchester, UK |
Maryland gets tough with online dispensing. The Maryland Board of Audiologists, Hearing Aid Dispensers, and Speech-Language Pathologists has established new standards for Internet hearing aid sales. The state's new restrictions stem from the passage of HB326 in 2007, which authorized the Board to regulate "the practice of telehealth communications" by hearing aid dispensers, and includes a requirement that only licensed hearing aid dispensers are allowed to sell hearing aids to Maryland residents via the Internet. The new regulation enforces mandatory compliance with the Maryland Commercial Law for hearing aid sales, meaning the scope, nature, and quality of services provided through Internet sales must be the same as those provided during in-person sessions—including all refund and cancellation policies and liability/malpractice regulations. Anyone selling a hearing aid online to a Maryland resident must be a graduate of an accredited 2-year post-secondary program with a diploma or degree, complete the International Hearing Society (IHS) Curriculum titled "Distance Learning for Professionals in Hearing Health Sciences" or an equivalent course approved by the Board, and pass the written law and practical examinations given by the Board.
New Jersey to pass "Grace's Law." The New Jersey Assembly passed "Grace's Law," just 3 weeks after the state Senate did the same. If signed by the governor, the law—a hearing aid insurance mandate for children 15 years and younger—calls for insurance providers in New Jersey to provide coverage for one hearing aid per ear once every 2 years, with a cap of $1,000 per aid. The law allows parents to select any hearing aid and pay the difference between $1,000 and the remaining cost of the chosen aid.
---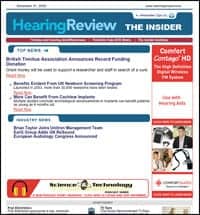 Want the inside scoop?
Every week The Hearing Review sends out THE INSIDER, a weekly FREE e-newsletter devoted to the top hearing-related news, research, product introductions, fitting topics, and marketing research stories that are influencing your business or practice, as well as the industry at large. [register]Sign up for your free subscription[/register].