---
Widex Is the First Company in the World to Receive WindMade Label
Hearing aid manufacturer Widex has become the first company in the world to receive the recently established WindMade label, a new global consumer awareness initiative that identifies companies using wind energy to manufacture its products.
To qualify, participating companies must obtain at least 25% of their electricity from wind power. The label is backed by the United Nations Global Compact.
A wind turbine at Widex's new global headquarters in Denmark covers 95% of its energy needs, including production, thereby greatly exceeding the basic requirements for joining the WindMade program.
Hearing Review published an article in March 2012 about Widex being recognized by the United Nations, World Wildlife Foundation, and other groups as a "WindMade" pioneer. HR also toured Widex's new green headquarters and wrote about the experience in the April 2011 issue.
"Being a high tech company, we have an uncompromising approach to innovation and we always strive to find the best solution," said Widex A/S manager and board member Richard Tøpholm in the press statement. "By completely eliminating the use of fossil fuels, we believe that we have created the best possible foundation for the future, both for our company and for society,"
The WindMade label was created to allow companies to communicate their commitment to renewable energy, while providing consumers with the choice to favor companies and products using wind power.
"We congratulate Widex for becoming the first-ever WindMade certified company," said Henrik Kuffner, CEO of WindMade. "By committing to renewable energy and using the WindMade label, Widex has set a great example that will inspire companies and consumers all over the world."
GN Otometrics Awarded NHS Contract in Ontario
GN Otometrics has been awarded a multi-year contract to supply the new MADSEN AccuScreen newborn hearing screening device to Ontario's Infant Hearing Program (IHP). The AccuScreen device is still awaiting FDA approval in the United States.
Each year in Ontario, approximately 300 children are born with, or acquire, permanent hearing impairment. IHP is a province-wide program that seeks to address the needs of these infants and their families.
IHP currently uses nearly 700 newborn screening devices across 12 designated regions of Ontario to screen 130,000 babies each year. More than 200 units of the new AccuScreen devices have already been delivered.
According to Otometrics, the Ontario Ministry selected the AccuScreen based on its ability to perform in a wide variety of testing environments, ease of use, ergonomics, and excellent disposables.
The new AccuScreen offers protocols that require OAE and/or ABR, selectable dB levels for ABR, and multiple ranges for OAE testing. The user interface and full-color touch-screen allow for fast training and an efficient screening process, says the company.
Dan McNulty, general manager at GN Otometrics, commented in the press statement, "We are extremely pleased to be associated with IHP. This is an important step for the new MADSEN AccuScreen and builds on our legacy in the Americas. We look forward to the next steps, which include receiving FDA clearance and launching in the US market."
CareCredit Updates Logo and Tagline

As part of its 25th anniversary celebration, CareCredit, a provider of consumer credit for hearing care and other health care sectors, is introducing a new brand image, which includes a new logo, icon, and tagline "Making care possible…today."
The company says that the new branding was developed with input from consumers, providers, and cardholders, and that it was "enhanced to retain the qualities of trust, strength, and dependability, while evolving to more accurately reflect their cardholders' perception of the benefits the brand brings to their everyday lives."
The company further said that surveys of patients who have used CareCredit identified the company as "accessible," "empowering," and "helpful." Their input resulted in the new logo and icon, which were designed to be "visually uplifting and positive, and in a tagline that clearly communicates the company's core philosophy and focus: making it simple and easy for families to access the care they desire, when they desire it."
"Our 25th anniversary provided us the opportunity to reach out to our providers and cardholders and ask why they chose to use CareCredit," said Cindy Hearn, senior vice president of CareCredit. "Through this process, we gained a clear understanding of the experience they have with our brand, which benefits they valued most, and how our brand fits in their lives. We used this information to visually refine our brand, giving it a fresh and contemporary look that has already been extremely well-received."
Marvel Comics Inspired to Create a Super Hero with Hearing Loss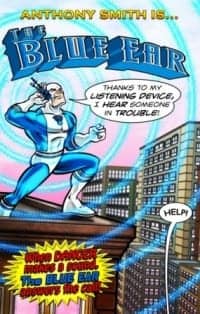 Anthony D'Allessandro, a 4-year-old who complained to his mother that "superheroes don't wear hearing aids," has inspired Marvel Comics to create a new superhero with hearing loss.
The boy's mother, Christina D'Allessandro, wrote to Marvel and asked if there were any superheroes with hearing loss. In the past, the superhero "Hawkeye" had hearing loss and wore a hearing aid, but that wasn't good enough for Anthony.
So, Marvel went to the next step, creating "The Blue Ear," a brand new superhero who has hearing loss and, thanks to a new super hearing aid, can hear the sound of "danger" and those who cry for help.
Sonova Credits Consistent Updates to Hearing Products for Record Growth
Sonova Holding AG, the parent company of Phonak, Unitron, Advanced Bionics, Lyric, and other hearing health brands, announced full-year results for the financial year ending March 31, 2012.
In total, Sonova reported record sales of CHF 1,619.8 million ($1.69 billion) in fiscal 2011/12, an increase of 11.6% in local currencies and 0.2% in reported Swiss francs compared to the previous year.
The company's report credits the successful launch of new Phonak Spice and Unitron Era platforms and introducing regular product improvements. Seventy-one percent of its total sales are with hearing instruments that have been on the market for less than 2 years.
The hearing instruments segment recorded a growth rate of 9.7% in local currencies. The company also reported that it expects sales to grow in the range of 7% to 9% and EBITA in the range of 15% to 20% in local currencies for 2012/13. Other highlights:
The EMEA region (Europe, Middle East, and Africa; excluding Switzerland) accounted for 39% of Group sales and performed very well as a result of increased demand and market share gains.
The United States accounted for 36% of total Group sales in 2011/12 and reported growth rates in the high single-digits.
The Group achieved good growth in the rest of Americas driven by increased demand for Sonova's products in Brazil.
The Asia/Pacific region grew at above-average growth rates, in both the hearing instruments and hearing implants segments, and accounted for 10% of total sales.
Siemens Launches into Social Media for May's Better Hearing and Speech Month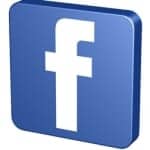 Siemens Hearing Instruments has launched its official Facebook page in the United States. The company's first entry into social media coincided with Better Hearing and Speech Month in May.
Scott Davis, CEO, Siemens Hearing Instruments, commented in the press announcement, "As we celebrate Better Hearing and Speech Month, Siemens' new Facebook page brings hearing loss to the forefront by drawing attention to how it impacts people's social interaction and emotional well-being, not to mention its association with other health conditions."
The new Facebook page will provide information on hearing loss and updates on Siemens' product innovations and marketing promotions for both hearing care professionals and consumers. Siemens says that the goal of the page is to engage with all members of the hearing care community, including hearing professionals, hearing aid wearers, and people seeking help and their families.
"To really understand what our customers and consumers are experiencing, we need to connect with them on as many levels as possible," said Davis. "With the launch of our Facebook page, everyone can share their experiences, participate in the conversation, and learn more about Siemens' award-winning products and services."
Visit Siemens Hearing Instruments USA's Facebook page to join the conversation.