Starkey President Jerry Ruzicka Named Ernst & Young Entrepreneur Of The Year Award Winner in Upper Midwest Region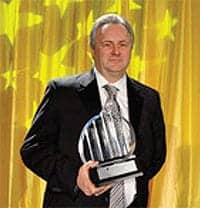 Jerry Ruzicka
Jerry Ruzicka, president, Starkey Laboratories Inc, Eden Prairie, Minn, is the recipient of the Ernst & Young Entrepreneur Of The Year 2010 Health Sciences Award in the Upper Midwest Region. The awards program recognizes entrepreneurs who demonstrate extraordinary success in the areas of innovation, financial performance, and personal commitment to their businesses and communities. Ruzicka was selected from nearly 50 nominations by a panel of independent judges.
"I am proud of Starkey's innovation, growth, and development in the hearing aid industry over my 33 years and feel humbled to be recognized," said Ruzicka.
The awards program, which celebrates its 24th anniversary this year, has expanded to recognize business leaders in more than 135 cities in 50 countries worldwide.
Regional award winners are eligible for consideration for the Ernst & Young LLP Entrepreneur Of The Year national program. Award winners in several national categories, as well as the overall national Ernst & Young Entrepreneur Of The Year award winner, will be announced at the annual awards gala in Palm Springs, Calif, on November 13. The awards are the culminating event of the Ernst & Young Strategic Growth Forum, a gathering of high-growth, market-leading companies.
Ernst & Young founded the awards and produces them. Ewing Marion Kauffman Foundation and SAP America are national sponsors. In the Upper Midwest Region, sponsors include Faegre & Benson LLP, Manpower, Twin Cities Business magazine, and Padilla Speer Beardsley.
Oticon Inc Appoints Sheena Oliver, AuD, VP of Marketing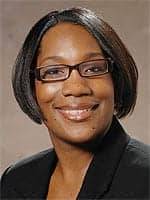 Sheena Oliver, AuD, MBA
Sheena Oliver, AuD, MBA, has been named VP of marketing for Oticon Inc, Somerset, NJ, where she will be responsible for the company's overall marketing strategy. Oliver will oversee the company's marketing, advertising, and public relations initiatives across all product lines.
She succeeds Marketing VP Gordon Wilson, who retired following 15 years with Oticon sister companies in Australia, Denmark, and the United States.
"Sheena brings considerable experience in business marketing to her new position," says Oticon President Peer Lauritsen. "Under her leadership, Oticon has grown significantly in its ability to meet the needs of hearing care professionals.
"As an audiologist, she has a unique understanding of the day-to-day needs of practitioners," he adds. "She provides a positive environment that encourages communication and critical information sharing and results in innovative approaches that better address the needs of our business partners."
Oliver, who began her career as a clinical audiologist, joined Oticon in 2001 as the coordinator of clinical programs, supervising a range of initiatives to support the OtiKids, Veterans Administration, and consignment programs. In 2002, Oliver joined the marketing team, and as product manager, she launched Adapto and other product families.
As manager of Oticon Pediatrics, Oliver's most recent position, she helped to establish a distinct brand and a valuable single source for optimal solutions for children with hearing loss.
Prior to joining Oticon, Oliver served as a clinical audiologist in a retail setting. She also worked as a medical sales representative for Eli Lilly Pharmaceuticals. An alumna of the University of Pittsburgh, Oliver earned her doctor of audiology degree from Salus University in 2008. She holds a master's degree in business administration from Temple University.
House Ear Institute Appoints Neil Segil, PhD, as Executive VP of Research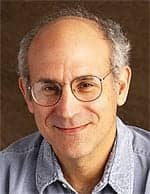 Neil Segil, PhD
The House Ear Institute (HEI), Los Angeles, has named Neil Segil, PhD, as executive VP of research effective June 1. For the past several months, Segil has taken on the additional responsibilities of interim director, Division of Cell Biology and Genetics, and co-executive VP, Research.
"Research is the core of the institute's work. I am pleased to appoint an HEI scientist to the position of executive vice president of research," said Jim Boswell, the institute's CEO. "Neil's knowledge of the institute and the researchers as well as his own research contributions will prove invaluable as the institute looks to expand the areas of research."
In addition to the Division of Cell Biology and Genetics and the Division of Communication and Auditory Neuroscience, HEI plans to create the Division of Clinical and Translational Research. The new division will increase collaborative research between HEI researchers and House Clinic, physicians.
"The divisions will be fluid with people working together regardless of what division they may be in," said Segil. "We are also looking to establish more partnerships with outside researchers and universities, as well as with the House Clinic, through the new division."
Segil will continue as interim director of the Division of Cell Biology and Genetics. In this position, he developed a joint HEI/University of Southern California (USC) training program in Hearing and Communication Neuroscience, which recently received an NIH training grant to fund graduate students and postdoctoral fellows at HEI and USC. Several postdoctoral fellows trained in Segil's lab have gone on to become professors at prestigious institutions such as Emory University, the University of Rochester, and Johns Hopkins School of Medicine.
Segil joined HEI in 1996. In addition to his responsibility as a Scientist III, he holds two National Institutes of Health RO1 grants. Segil also holds the position of research associate professor in the Department of Cell and Neurobiology at USC's Keck School of Medicine, Los Angeles. Segil's research is focused on development and regeneration of the inner ear, as well as the problem of ototoxicity.
He received his bachelor's degree from Hampshire College in Amherst, Mass, and his doctoral degree in biochemistry from Columbia University, New York. Following his graduate education, Segil did a postdoctoral fellowship at Rockefeller University during which he studied the regulation of transcription during the cell cycle.