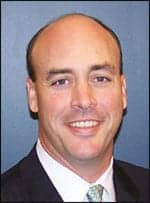 Todd A. Murray
Todd A. Murray Named President of GN Hearing Care Corp North America
Todd A. Murray has been named president of GN Hearing Care Corp North America, where he will assume responsibility for the operations of US ReSound, Bloomington, Minn, in addition to his current role as president of Beltone Electronics and GN Hearing Care Canada.
"This change is consistent with the successful business model established in the company's European and Asian markets," says Mike van der Wallen, CEO, GN ReSound. He says the regionalized organizational structure will help GN ReSound keep a geographical perspective on the markets, while maintaining strong brand differentiation and unique business strategies.
---
Two Key Executive Appointments at Oticon A/S
| | |
| --- | --- |
| | |
| Ole Asboe Jørgensen | Thomas E. Christensen |
Oticon A/S, Smørum, Denmark, has named leaders for two key departments—Ole Asboe Jørgensen is VP of marketing, and Thomas E. Christensen will take the reins as VP of research and development.
Jørgensen will oversee and strengthen Oticon's global strategic and operational marketing efforts. Earlier, he spent 8 years as senior partner in Kunde & Co, a Danish marketing consulting/advertising agency, working with international companies on comprehensive business-to-business and business-to-consumer campaigns. Jørgensen also served as VP for international marketing and sales at Radiometer Medical A/S. He holds a MSc in business administration from Aarhus University, Denmark.
Christensen will lead the company's research and product development teams in the creation of advanced technology hearing solutions. He joined Oticon A/S in 1990 and was a key member of the pioneering team that brought DigiFocus, the ear-level, fully digital hearing instrument, to market. Earlier, Christensen worked in technology and product development at Ødegaard & Danneskiold-Samsøe and Danish Micro Engineering. In 2007, he moved to Brüel & Kjær Sound, which is among the leading global manufacturers and suppliers of sound and vibration solutions, where he served as VP of R&D before returning to Oticon A/S in 2008. Christensen holds a MSc in electrical engineering from the Danish Technical University.
---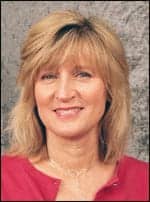 Vangie Neeley, AuD
MedRx Names Vangie Neeley Director of Audiology
MedRx Inc, Largo, Fla, has named Vangie Neeley, AuD, as director of audiology at its corporate headquarters. Neeley has more than 28 years of clinical, educational, and private practice experience within the hearing care field, and in 2001 received her doctorate from the Arizona School of Health Sciences.
Neeley will support and expand clinical and diagnostic instrumentation sales, develop and implement external and internal training programs, consult with and advise the company's product designers, and establish liaisons to the audiology and medical professions.
---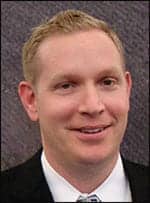 Matt Davis
Matt Davis Named Managing Director of Micro-Tech
Micro-Tech, Eden Prairie, Minn, has promoted Matt Davis, a 12-year industry veteran, to the post of managing director.
Davis will oversee the company's day-to-day operations, including sales, customer service, audiology, and marketing. Davis has risen through the sales ranks at Micro-Tech, from associate sales representative to regional sales director, to director of sales. His customer-first approach and successful track record of growing hearing aid sales for the company played a key role in the appointment.
Send press releases to HR Associate Editor Judy O'Rourke at:
The Hearing Review
6100 Center Dr, Suite 1020
Los Angeles, CA 90045
Phone: (310) 642-4400, ext 250
Fax: (310) 641-0831
E-mail: [email protected]