Who Are You and What Have You Done with Our Editor!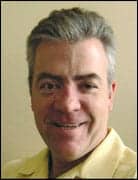 Will Cambell
Simmer down. Simmer down. Before things get out of hand, let me quell the rampant rumors. Yes, I am not Karl Strom. I'm the other guy who you'd normally find filling the equivalent of this space in The Hearing Review's sister publication, Hearing Products Report. No, Karl did not win the lottery and suddenly move his family to San Diego to work on his tan while pursuing his dream of building a microbrewery empire. In fact, to my knowledge, Karl harbors no ambitions to either change his skin tone or launch an assault on the beer industry. And lastly, no, there has not been some sort of coup—bloodless or otherwise—that has vaulted me onto his throne.
I'm just filling in … helping out by filling space for your editor-in-chief who is and has been pretty busy. Proof of that is in the groundbreaking five-part Hearing Aid Assistance Tax Credit Podcast he put together and hosted. If you haven't caught it yet, you really should lend an ear. Just click on the Podcast Series link in the media center window at the bottom of the page, or go here.
I've been busy myself, thanks for asking. With Karl to lean on, I've taken over editing duties for The Insider eNewsletter, whose redesign should be in place by the time you read this. So if in the future you have hearing health care news or views of a timely, more immediate nature than print supports, please feel free to send them to me at [email protected]. And if you're one of the few people in this industry not subscribing to The Insider, you can sign up at the bottom of the page, click the newsletters dropdown box.
While I'm here, I'd also like to introduce you to the newest member of our editorial team: Associate Editor Judy O'Rourke ([email protected]). In just her first few weeks since taking over for Frank Long, who's moved over to a coordinator position within Ascend Media's marketing department, Judy's already shown what an incredible asset she will be not only to HPR and The Hearing Review, but to our Web portal as well.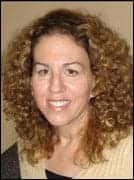 Judy O'Rourke
And on the subject of our Web site: there's been a lot of honing and retooling of that resource lately. We debuted its new look at the end of August, and going along with that will be an increased collaborative focus on interactive aspects such as podcasts and blogs.
Speaking of blogs, it's fall show time once again. Karl will be in Germany for the annual EUHA Congress October 15-17, but in the meantime I'll be making my inaugural trip to Savannah, Ga, and the International Hearing Society Convention & Exposition for its 57th edition later this month. And as I've done at both my first ADA show last year in Orlando, Fla, and the AAA convention this past spring in Charlotte, NC, I'll be posting regular updates of happenings and events and people to our IHS Show Blog, a link of which will be available from our homepage. Against my better judgment, I'm even planning on picking up a set of golf clubs for the first time in 2 years and stepping on a course for the first time in about 21/2 and playing in the IHS golf tournament, where I have no doubt that my unique style of play will make the others in my foursome look fantastic. Of course, you'll be able to read all about it on the IHS Blog.
I hope you'll check it out. And don't worry: Next month Karl will be back here where he belongs and I'll be over at HPR. And The Insider. And our Web site.
Who's busy now?
Will Campbell
[email protected]