Sonic Innovations
Sonic Innovations, Salt Lake City, announces that Stephen Wilson has stepped down from his position as chief financial officer but will remain with the company through mid-November 2006 to provide for an orderly transition. Michael Halloran, the company's vice president and corporate controller, has been named CFO.
"Mr. Wilson has been a key contributor to Sonic Innovation's business for the past seven years and I wish him every success in his future endeavors," says Sam Westover, president and CEO.
Halloran, a CPA, has been with Sonic Innovations since April 1999. Prior to joining Sonic Innovations, he worked for eight years at Ernst and Young and for five years at C.R. Bard, where he held various senior positions.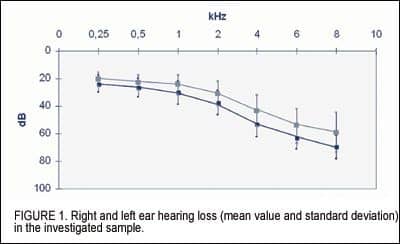 Sennheiser
Sennheiser Electronic Corporation recently brought on Eric Stubbert as sales manager, audiology, to focus on expanding the business relating to the Sennheiser line of audiology products. Stubbert will be planning and communicating targeted sales and marketing initiatives with Sennheiser's audiology distributor network, and will communicate market demand to the product development teams at the Sennheiser factory.
Stubbert's new responsibilities draw on his 9-year career in the sales, marketing, and pharmaceutical fields. He came to Sennheiser from a territory manager position at Eli Lilly and Company, specializing in medicinal product promotions. Like many of Sennheiser's musically inclined staff, Stubbert started his career at a Boston-based Guitar Center, where he worked as a professional audio sales manager.
Stubbert earned his master's degree in business administration at Babson College and received a bachelor's degree in Music Industry from Northeastern University.
AFA
The Audiology Foundation of America (AFA), Lafayette, Ind, announces the winners of its Outstanding AuD Student Scholarships for the 2006-2007 academic year.
Second-year AuD students Jessica B. Gordon, from the Graduate Center of City University, New York, and David H. Stewart, from the joint San Diego University/University of California at San Diego AuD program will each receive a $4,500 scholarship. In addition, third-year AuD student winners Cassie Eiffert, from the University of Florida, and Marissa Mendrygal, from the University of Texas at Dallas, will also receive $4,500 scholarships for the upcoming academic year.
The Outstanding AuD Student Scholarships were established to recognize and support the best and brightest AuD students. Scholarship winners will be honored at events held at their universities.
These scholarships are funded by a grant from the Oticon Foundation, also known as the William Demant and Wife Ida Emilie Foundation.
"The explosion of new technology in hearing care products and treatments necessitated additional preparation depth and breadth for new audiologists," says Kenneth L. Lowder, AuD, chair of the AFA. "All educational institutions in the US have now upgraded their audiology educational programs to the doctoral level, thereby enhancing the quality of care consumers can expect for their hearing problems. It takes eight years of higher education to become a Doctor of Audiology, so we're glad to support outstanding students and give them a boost toward completing their degrees."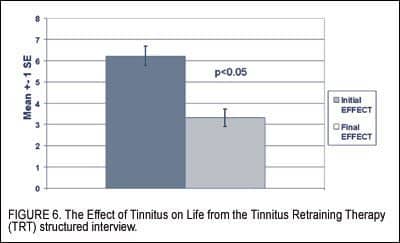 Mimosa Acoustics
Mimosa Acoustics, Champaign, Ill, has appointed Jan Painter VP marketing and business development. Painter will report directly to Pat Jeng, PhD, company president.
"Jan brings a wealth of industry knowledge and experience to our management team at a critical point in our company's history," Jeng says. "Mimosa Acoustics recently cleared FDA 510(k) to market its MEPA3 Clinical Reflectance System, which allows clinicians to measure middle ear function over a wide frequency range—200 to 6,000 Hz."
Painter has operated JEP Entrepreneur Consulting since leaving Grason Stadler in 2002. During her 25-year career with Grason Stadler, Painter held a number of roles in marketing, sales promotion, business planning, and new product development. She holds a BA in biology from Annhurst College, an MS in biomedical engineering from Worcester Polytechnic Institute, and an MBA in high tech management also from Worcester Polytechnic Institute.
Avada
Avada Members Group, Louisville, Ky, has added Eugene P. Antonell of North Dartmouth, Mass, as its newest member. Antonell is a Board Certified Hearing Instrument Specialist at Hear Better Now LLC, which currently has two locations in North Dartmouth and Plymouth, Mass. In addition to operating the two offices, Antonell has contributed much of his time to the Massachusetts Hearing Society, holding positions as the past secretary and president.